A Vancouver-based makeup artist is suing famous rapper Lil' Kim for up to $150,000 in a copyright infringement lawsuit filed this week.
"I went there and saw that she had posted it with her copyright over it," the 20-year-old told the newspaper. "She didn't credit me or anything. I thought it was kind of weird and looked into it more. I found all these other places she had been using this image as promotional album art for her song ['Dead Gal Walking']."
The lawsuit, filed in Federal Court in Los Angeles on Tuesday and obtained by The Huffington Post B.C., outlines where Ravndahl believes Lil' Kim violated copyright:
Ravndahl believes that Lil' Kim, acting through her agent, Whosay Inc. ("Whosay"), slapped Lil' Kim's name and copyright notice over Ravndahl's face and makeup design on Ravndahl's photograph before distributing it all over the web. Ravndahl reached out to Lil' Kim in an attempt to amicably resolve the matter, but was, unfortunately, dissed by Lil' Kim's camp. Now comes this lawsuit ...
A cease and desist letter sent to Lil' Kim (real name Kimberly Denise Jones) in November, 2013. Aside from asking the rapper to remove all uses of Ravndahl's artwork, the letter pointed out Lil' Kim's own "vigorous defense" of her own rights:
The record reflects that you once complained about Nicki Minaj's style, telling the Hot 97 radion station, "They kind of used me to stamp it, because they kew that they were gonna kinda steal my swag[.]" ... You continued, "If you are gonna steal my swag, you gonna have to pay. Something gotta give. You help me, I help you. That's how it goes to me." You wanted Ms. Minaj to "pay" you because you believed she stole your style; here, there is no doubt that you stole our client's photography, makeup design, and likeness, which is a whole lot worse.
Lil' Kim's team has removed some of the uses of Ravndahl's image, but the makeup artist and her lawyer never received a response to the cease-and-desist letter.
"You would think, as an artist, [Lil' Kim] would have some sort of respect for fellow artists and for people in the creative community, and at least respond," Ravndahl's lawyer, Scott Burroughs, told HuffPost B.C. in an interview. "But she's refused to do so, which has left us with only one course of action, and that's to file the complaint in federal court."
Since the issue has gone public, Ravndahl has been harassed on Twitter by supporters and fans of Lil' Kim.
At this point, Burroughs said they hope to see Lil' Kim acknowledge the work is not hers and that she "made a mistake." They also want to see Ravndahl financially compensated for not only the usage of her image, but also the loss of future licensing potential.
"Not only is this artwork now not associated exclusively with [Ravndahl], it's now associated quite heavily with Lil' Kim," he said. "You have versions of it floating around online with Lil' Kim's copyright notice, claiming that it's her original artwork. And that's a problem that we have to have remedied."
Like this article? Follow our Facebook page

Or follow us on Twitter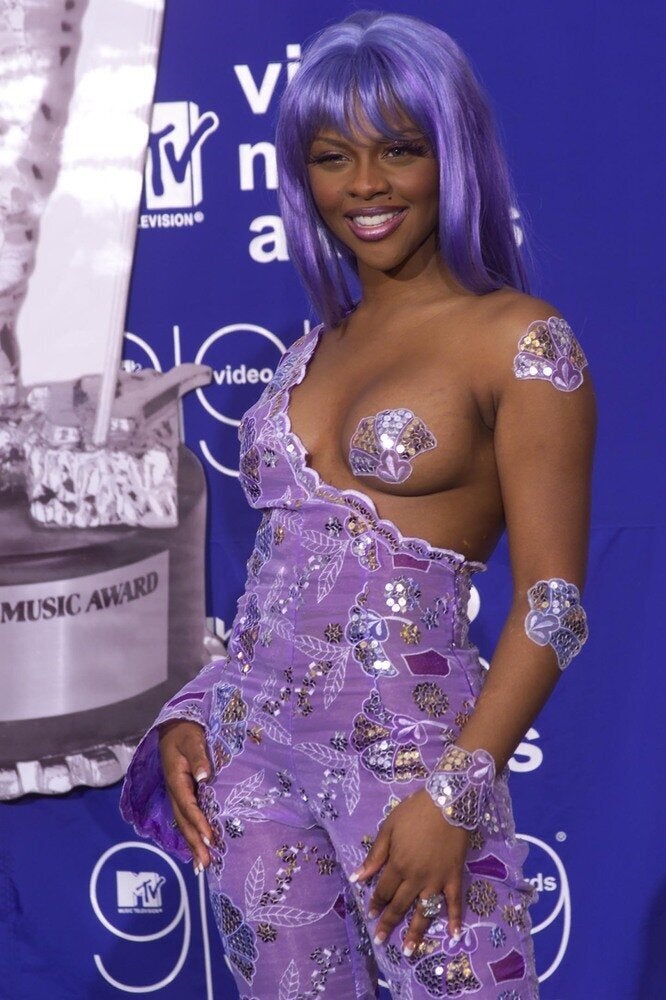 Lil' Kim
Popular in the Community