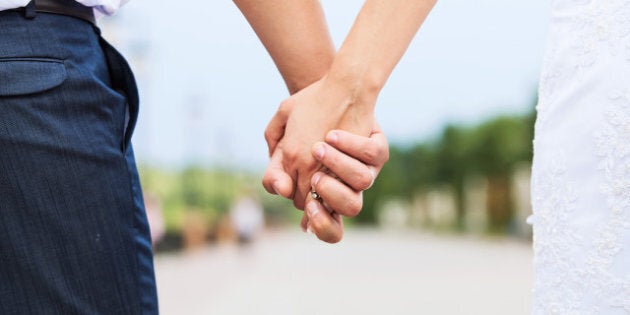 Gay and lesbian couples are walking down the aisle like never before, the 2011 Census suggests.
The number of same-sex marriages nearly tripled between 2006 and 2011, jumping from 7,465 to 21,015 couples, according to figures released by Statistics Canada Wednesday.
"We expected to enumerate more married same-sex couples than what we found in 2006, because in 2006 same-sex marriage had been legal for just a year basically," Laurent Martel, the demographic analysis and projection section chef at Statistics Canada, told the Huffington Post Canada.
Proportionally, the 2011 Census suggests there were far more couples like Jim and John hearing wedding bells than Harry and Sally, with homosexual marriages jumping 181.5 per cent and heterosexual marriages growing by only 2.9 per cent in the last five years.
The data represents the first five-year period since same-sex marriage was legalized in Canada in July 2005 and since Statistic Canada began counting same-sex marriages in 2006.
Same-sex common-law relationships, however, were still more prevalent with about two-thirds, or 43,560, of gay and lesbian couples saying they hadn't formally tied the knot.
Cities with most same-sex couples in Canada. Story continues below: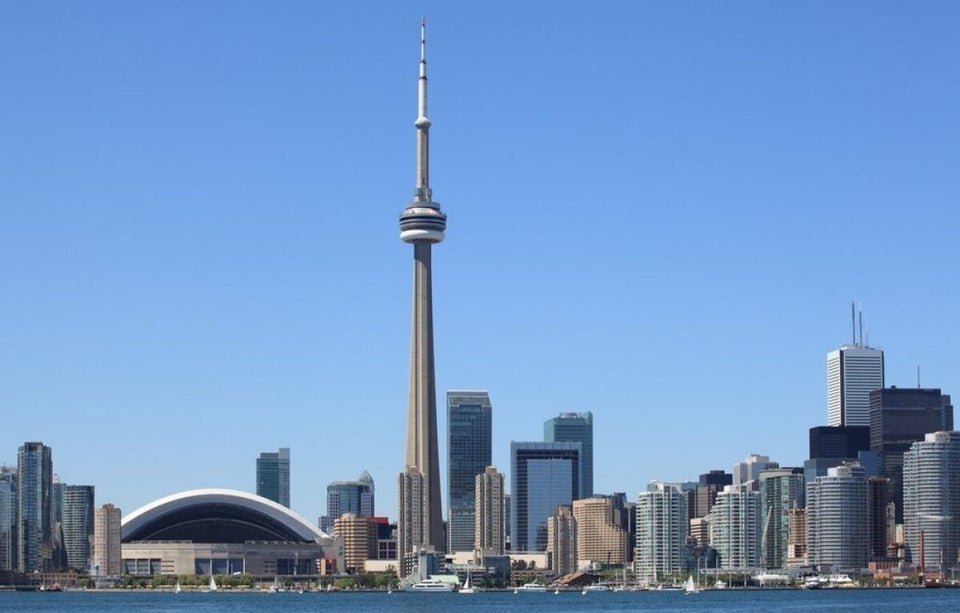 Canadian Cities With The Most Same Sex Couples
In all, there were 42 per cent more same-sex couples counted in 2011 than in 2006. The Census recorded 64,575 same-sex couples compared to 45,350 in 2006 and 34,200 in 2001, when Statistics Canada first began noting same-sex common law relationships.
"One expects the numbers will increase each time, not because there are more gay people but because more gay couples want to be recognized and want to be counted," Katherine Arnup, an associate professor at Carleton University's School of Canadian Studies said.
Under-representation of same-sex couples, however, remains a problem, she added, especially in smaller communities where many gays, lesbians, and transgendered people "may still be closeted" and have concerns about homophobia.
"I think sometimes people are just hesitant to reveal that in an official government document even though there are all kinds of security measures and you won't necessarily be identified but, you know, if it shows up in Beaverton, Ont., there are three lesbians couples people could fear, 'Oh people are going to realize that is us'," Arnup said. "I think that over time those fears will dissipate."
Martel said Statistics Canada had validated the marriage figures with provincial and territorial records showing same-sex couples had in fact married much more in the last five years. "Will that continue in the future? We don't know."
Slightly more same-sex couples were male (54.5 per cent) than female (45.5 per cent). Same-sex couples were also younger than opposite-sex couples, with one-quarter of homosexual couples under 34 years of age and only 6.2 per cent over the age of 65. Only 17.5 per cent of heterosexual couples were under 34 years of age, while 17.8 per cent of couples were over 65.
Far fewer same-sex couples had children at home. Only 9.4 per cent of same-sex couples had at least one child at home while 47.2 per cent of heterosexual couples had families. Lesbians were almost five times more likely to have a child at home than gay males.
Although the 2011 Census paints a more diverse image of the Canadian family, the country's family portrait still remains a married mother and father and their two children.
"The interesting thing for me is that while the story is always a story of change, there is this other story of 'things might not be changing as much as we would expect them to be changing," said Carrie Yodanis, an associate professor of sociology at the University of British Columbia.
Canadians don't seem to be opting out of relationships, added Mary-Anne Murphy, an associate professor at UBC's Irving K. Barber School of Arts and Sciences.
"Despite the fact that the form has changed dramatically, the expectation for this love, marriage and a baby carriage really hasn't," Murphy said.
The percentage of common-law heterosexual couples continued to rise in 2011 at 16.7 per cent of all families, as did the number of lone-parent families (16.3 per cent of all families). The number of couples without children (44 per cent) surpassed the number of homes with children (39.2 per cent). And for the first time, stepfamilies were counted. Of the more than 3.68 million families in Canada, 12.6 per cent were stepfamilies.
The number of Canadians living alone also rose, slightly by 1 per cent, to 13.5 per cent of the population aged 15 and over. There were more people living alone than there were couples with children.
Same-sex couples accounted for 0.8 percent of all couples in 2011.
Popular in the Community