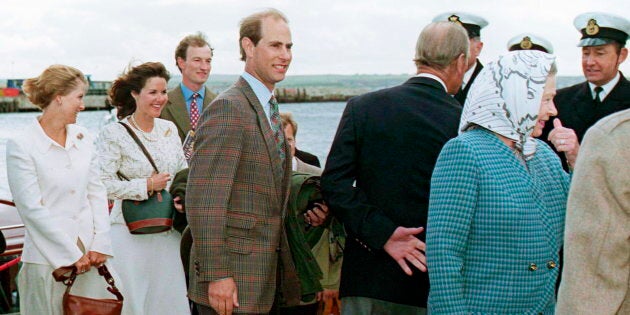 It turns out that royal wedding season is just getting started!
Queen Elizabeth's cousin, Lord Ivar Mountbatten, will marry his partner, James Coyle, this summer on his country estate in Devon, U.K., according to the Daily Mail. The 55-year-old came out as gay two years ago, and his ex-wife and mother of his three children, Lady Penny Mountbatten, will give him away at the ceremony, the Daily Mail reported.
"I loved Penny when we were married, as I still do very much, and I loved our family unit," Mountbatten said. "I never thought this would happen. It's brilliant, but I never thought I'd marry a man."
Mountbatten is the Queen's third cousin once removed, according to Town and Country. Prince Edward — the Queen's youngest son — is godparent to Mountbatten's children, he told the Daily Mail.
"Sophie (Edward's wife) and Edward know of our plans and are really excited for us," Mountbatten said. "Sadly they can't come to the wedding. Their diaries are arranged months in advance and they're not around, but they adore James. Everyone adores him."
It's unclear if any members of the Royal Family will attend the wedding, Town and Country reported. The Queen has yet to comment, but has been supportive of LGBTQ rights in the U.K. in the past. In her 2017 speech to parliament, the Queen vowed to make "further progress to tackle the gender pay gap and discrimination against people on the basis of their race, faith, gender, disability or sexual orientation."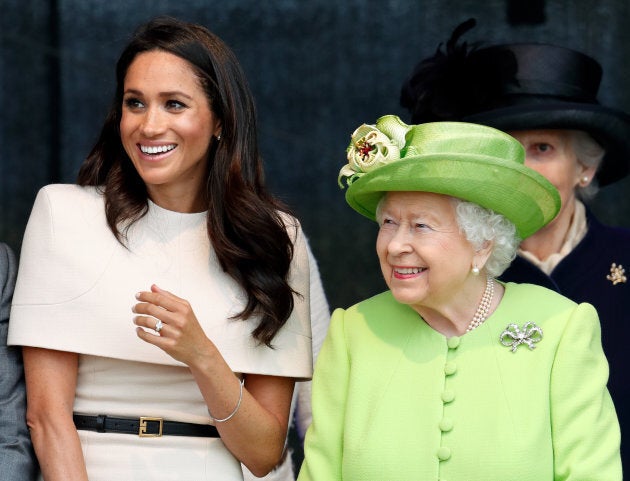 This latest announcement tops off a pretty fantastic season for the Royal Family.
The Queen has welcomed Markle into the Royal Family, even displaying a photo of her and Harry in her sitting room. And last week, Markle and Her Majesty were photographed laughing and smiling together as the two stepped out for their first official joint engagement.
Mountbatten's wedding later this summer will mark the first-ever same-sex wedding in the extended Royal Family, according to the Daily Mail. The timing of their announcement is particularly poignant, given that June is Pride month around the world.
The ceremony itself will be private, just for Mountbatten's daughters, their close family, and friends. But about 120 guests will arrive afterward for a party, Mountbatten's partner James Coyle, 56, told the Daily Mail.
"We'll have lovely food and really good music, but there won't be two men in tuxedos on a cake, white doves or anything twee or contrived like that," Coyle said.
"I really wanted to do it for James," he said. "He hasn't been married ... James hasn't had the stable life I have ... I want to be able to give you that."
Popular in the Community