If you ever needed proof that Sandra Bullock is the nicest gal in Hollywood, well, we've got some hard evidence.
"The Blind Side" star, who is in Toronto to promote her film "Gravity" for TIFF 2013, was photographed outside a hotel on Saturday being super friendly with her fans who were taking her picture and probably trying to get as close as they could to America's Sweetheart.
The 49-year-old mom was wearing a big smile and a voluminous fall-ready navy blouse (which may have been part of a jumper or two-piece. We can't tell because someone's hand is blocking half of Sandy!) with a white collar and matching sleeves.
Sandra is in fine company: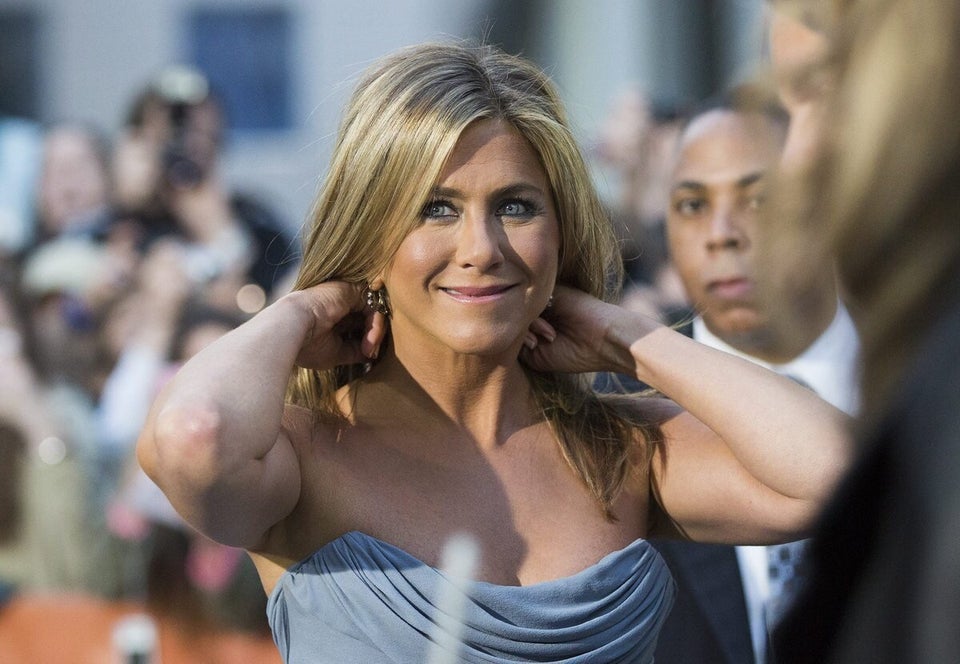 TIFF 2013 Red Carpet
Popular in the Community