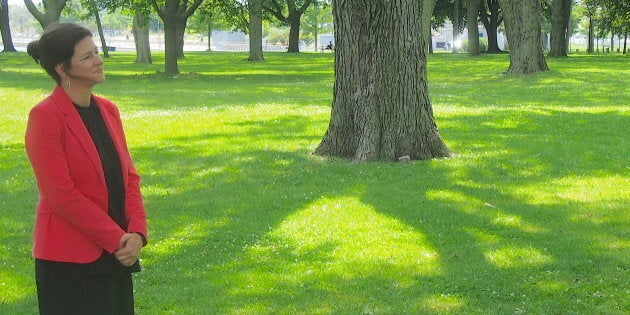 I spent the '80s and early '90s working for a company that designed, built and marketed weapons and defense systems to the military. I was often called upon to interact with military leaders at classified trade shows, product demonstrations and, of course, the never-ending plant tours (The military dog and pony shows).
In all my time on the job I never once helped with a Canadian Forces visit that included a high-ranking female officer. The business of buying multi-million dollar defense systems was a man's world, after all, women weren't allowed to lead troops onto the battlefield (although some NATO allies were more enlightened).
I left that world in 1993, and it wasn't until last month that I actually met a senior female combat officer from the Canadian Forces. I was asked to escort the Gatineau-based writer to a TV interview here in Toronto and of course that meant we got to talk ... a lot. Major Sandra Perron is now retired (she left the army just about when I left). And, now I understand why, when I was on the defense hardware beat, army was a synonym for The Boys' Club.
This is Sandra Perron's story. As Canada's first female infantry officer, a decorated and highly commended member of the legendary Van Doos and a veteran of peacekeeping missions in the former Yugoslavia, Perron had much to be proud of. But, if you read her new autobiography, operating in the Yugoslavian war zone was a walk in the park compared to being a female officer in Canada.
It never struck me until I left the military that there were so many things that happened to me that were wrong.Sandra Perron, writing in her book
She was raped almost immediately after enlisting. Her brothers-at-arms regularly hazed her, sometimes violently. You may remember seeing a 1992 picture of her that was front-page news across Canada. It was secretly taken of her during a prisoner-of-war training exercise — It was a cold winter, she was tied to a tree, beaten and left for hours in the snow. Perron said it was all part of her training and was okay with what happened but that photo was seen as a damning example of the systemic abuse of female Canadian officers.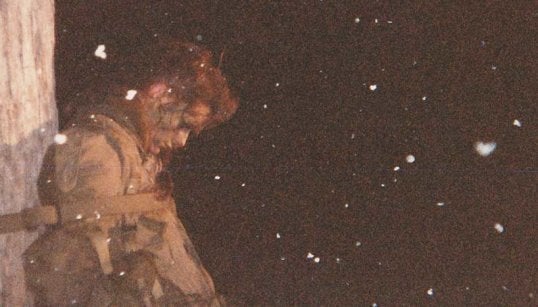 Sandra Perron's military struggles (and successes) are written about in detail in her new memoir, Out Standing in the Field: A Memoir by Canada's First Female Infantry Officer. The book was published in April and early in the new year will be available in French.
"There were blips of indications that things were not right, but I accepted them knowing that I was in an environment that was male dominated and that it was just [a gap] I had to bridge, a road I had to pave as I went. It never struck me until I left the military that there were so many things that happened to me that were wrong," she wrote in the book.
"This story was painful for me to write, it took me 25 years to work up the courage to tell my story," she told me. "That is what took so long. It took two years for me to write the manuscript and a good year and a half before I first sent it off to publishing houses."
You can watch Sandra Perron talk about how the book came about in this three-minute YouTube video by George Socka.
"The feedback that I received was that I was still keeping secrets and that I had to dig deeper and share more details of my story. That took awhile. I had to sit down and really revisit a period of my life where there was so much excitement going on but there was also hardships and obstacles in my career," she said.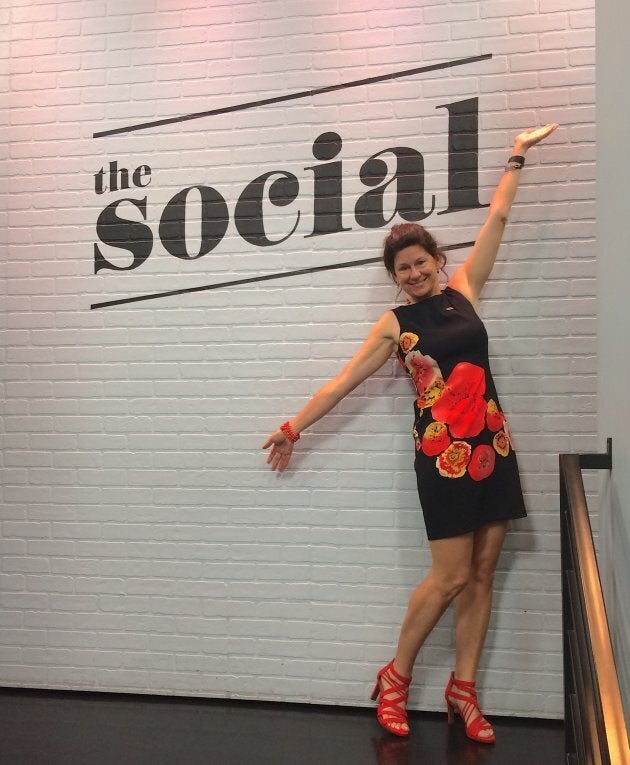 The book is resonating. At a taping of the afternoon talk show The Social, the almost all-female audience (I was the only male in the studio) gave the author an almost-unheard-of on-camera standing ovation!
Pushing Canada to change is what it is all about. As she recently said in an interview, "The military has to evolve. Women are too important to it to not get this right. They cannot afford to not get this right."