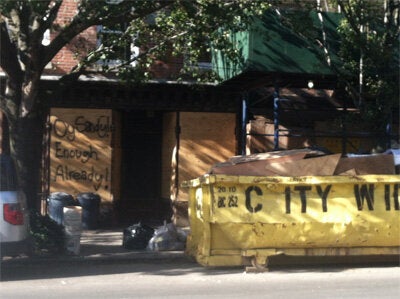 View across the street from Red Hook cafe, Baked
It's a lucky, guilty, overwhelming feeling to be sitting in a Red Hook, Brooklyn cafe, on my laptop, well fed, well caffeinated, well clothed, and with no personal hurricane horror stories.
And to hear nothing but those stories around me.
A family sitting across from me has brought a power cord and all their electronics to charge because they are yet to regain power, and have been told it will be at least two weeks. The lady beside me said her art studio will not regain power for two months, not that power is the priority when the contents of her studio were swept away.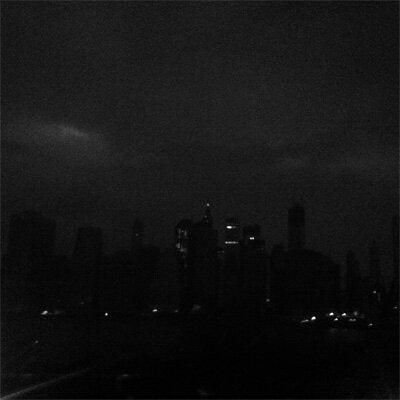 View of lower, blacked out, Manhattan at night, from the Brooklyn Promenade
Most people here are on their computers, making use of the Internet and warmth to fill out online disaster reports, forms for relief aid or loans, or to search for a new job because their place of work was destroyed. On my bike ride here, I rode past several pools of water still being pumped up from basements, and one large pool being pumped up from the Brooklyn Battery Tunnel. The streets smell toxic. Gas remains scarce and at least 100 cars are parked in a line by my local gas station, waiting for it to reopen.
And the forecast being discussed for the next few days: Tuesday is the election, and Wednesday, a Nor'easter storm. Emotions and opinions are running high. But these same people remain helpful and hopeful and charitable. Volunteers come in for coffee, wearing work gloves, overalls and protective face masks and bearing saws to clear fallen trees and excavate flooded basements. Neighbours with power offer others a place to shower, a place to cook. Everyone offers advice on how to get help, how to help. Tomorrow is definitely volunteer day for me.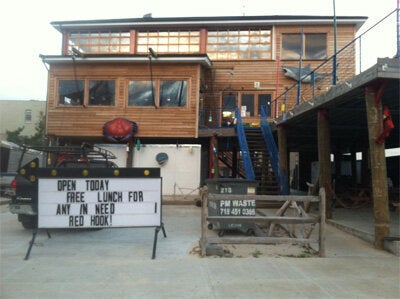 Local restaurant, Brooklyn Crab, offers help to those in need
It is also, first time to vote in an American election day! Canada, watch out: if Obama doesn't win, Canada's population might double. Among the hurricane chatter is also the repeated semi-joke, "If Romney wins I'm moving to Canada." If you're an American living in the Great North I hope your absentee ballot is cast, or I hope you're ready to move over and make room (Yes, I am stereotypically assuming that if you are an American living in Canada you would vote for Obama. If not, please leave Canada. Please.) But political biases aside, I want to end this post like my neighbourly volunteers -- with hope, and an eye on tomorrow.
The best way I know how to do this right now? A video of fourth graders singing about democratic rights to the tune of Call Me Maybe. My good friend and acting colleague Anthony Hull worked as videographer and editor along with Greg Kallan on this piece, and it is guaranteed to light up anyone's day. So please watch this video for a smile and a feeling that tomorrow will be better.
For more Huff Po coverage of the video, visit here. To donate to the Hurricane Sandy relief effort, visit here.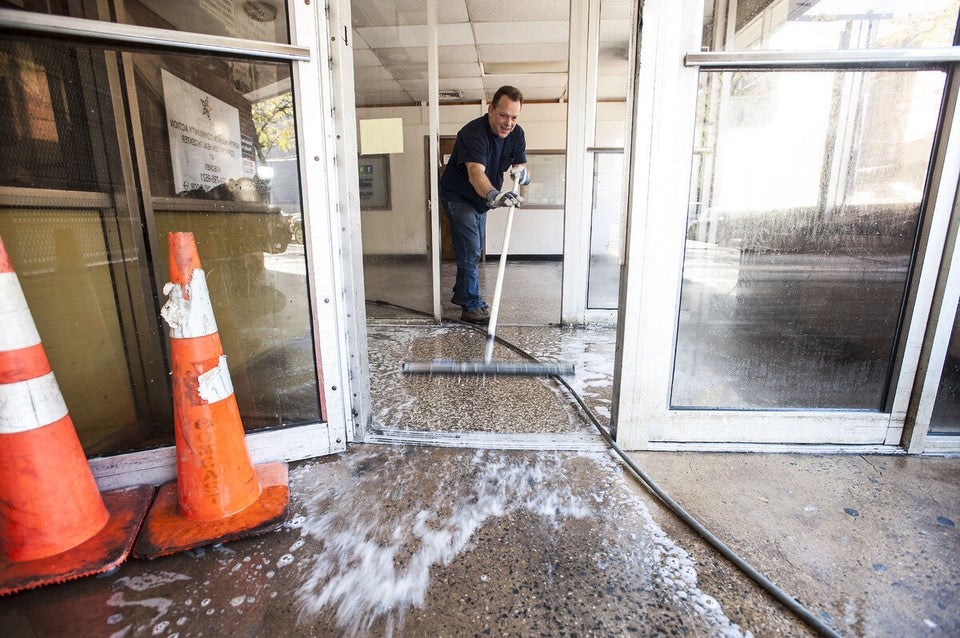 Storm Ravaged Hoboken Polling Place Prepares