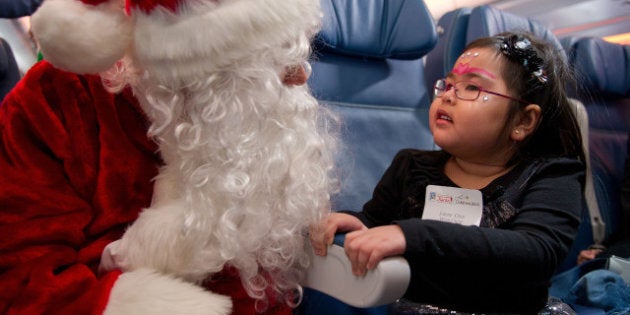 About 100 children with life-threatening illnesses and their families boarded a very special flight in Vancouver to find Santa Claus at the North Pole.
The Air Transat plane took off from the Vancouver International Airport on Tuesday morning and during the 60-minute flight, Santa made a surprise visit. With help from Air Transat volunteers and his elves, Santa handed out presents to the wide-eyed kids.
The "North Pole flight" organized by Air Transat and the Children's Wish Foundation is in its seventh year.
Air Transat also turned over $780,000 — collected over the past two years as part of its Small Change, Big Hearts program — to the foundation.
Photos of the special flight: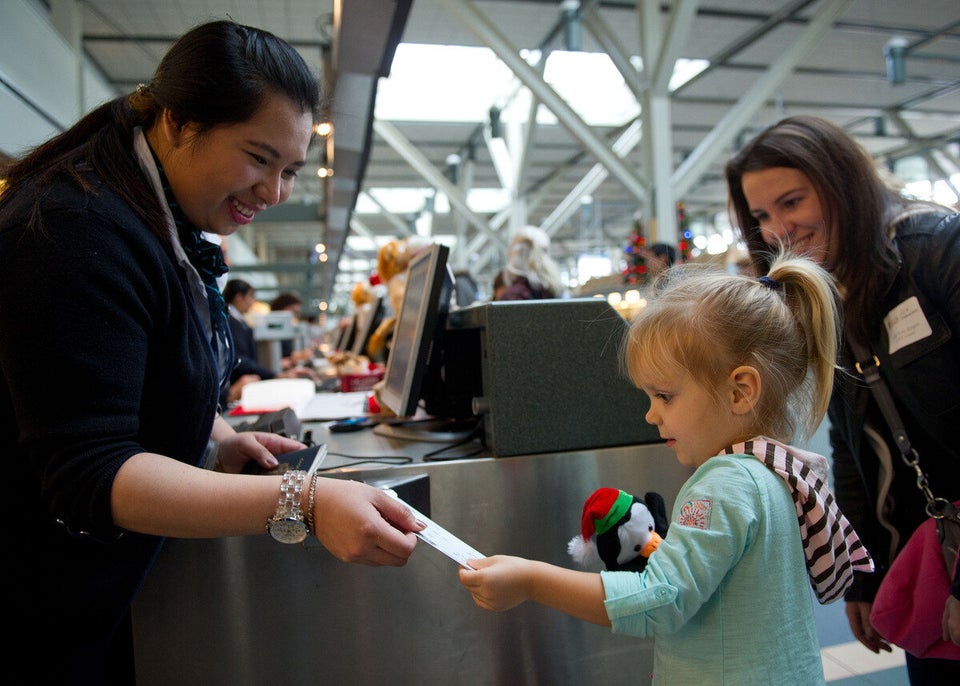 Santa Claus Charity Flight - Vancouver 2012