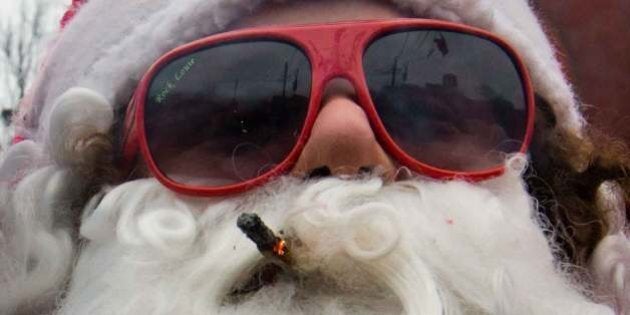 SantaCon Vancouver 2013 proved that even jolly old St. Nick can't help being naughty at least once a year.
Vancouver bore witness to a spirit of debauchery on Saturday as hundreds of red-suited revellers hit the streets (and the bars) for the annual SantaCon, a pub crawl that takes place in over 300 locations around the world.
Check out photos of SantaCon 2013 in Vancouver. The story continues below the slideshow: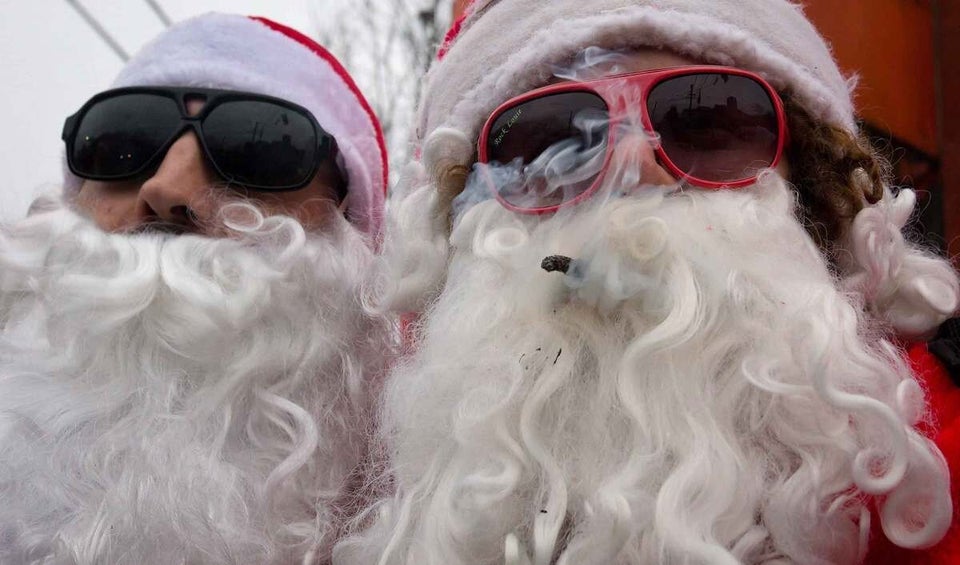 Vancouver Santacon 2013
Vancouver's event began at the No. 5 Orange strip club in the Downtown Eastside at around 11 a.m., CBC News reported.
From there, it moved along Main Street through Chinatown to the Ivanhoe Pub. Participants were later spotted further south along Main Street, heading towards the Olympic Village.
The Canadian Press captured several photos of Santas shocking onlookers, shooting pool and even napping in a bar as the day took its toll.
An estimated 317 events were to take place around the world on Saturday in cities such as New York, Tel Aviv and Adelaide, Australia, The Province reported.
Popular in the Community