The 21-year-old, who was nominated for Best Actress In A Leading Role for "Brooklyn," in which she plays an Irish immigrant in America, honoured her native Ireland on the 2016 Oscars red carpet in an emerald Calvin Klein Collection gown.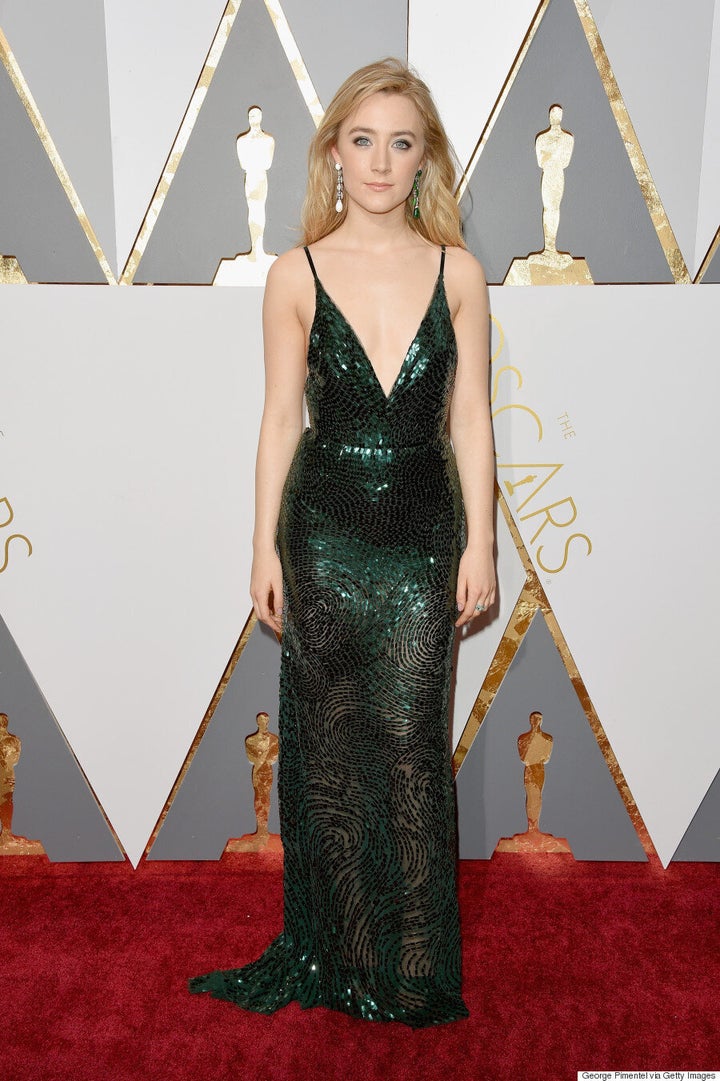 The sequined plunging frock, with its open back and intricate skirt details, made Saoirse feel like she was in her "sweats or something," it was that comfortable.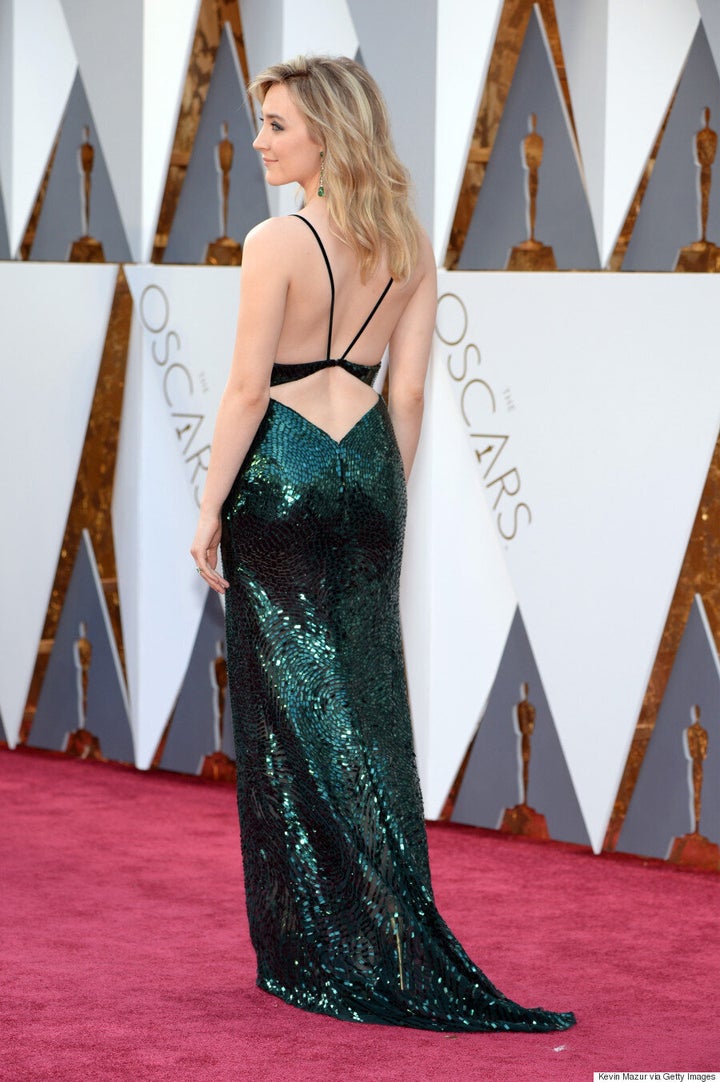 Ronan, who was first nominated for an Oscar at the age of 13 for her Supporting Actress role in "Antonement," also wore a bright shade of green for her first trip down the Oscars red carpet.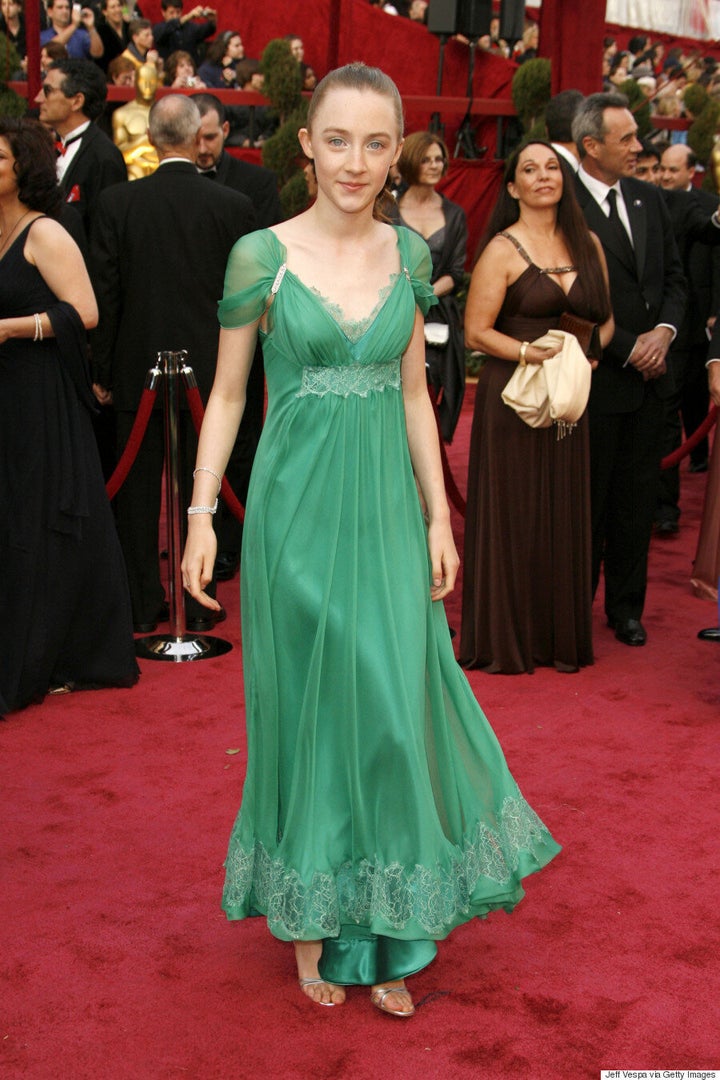 "I wore green back then too because I'm proud to be Irish. Calvin Klein made it for me," she told ABC.
The blond beauty wore her tousled locks down and showed off her dangling green earrings. Her eyes were darkly lined to enhance her stunning grey eyes.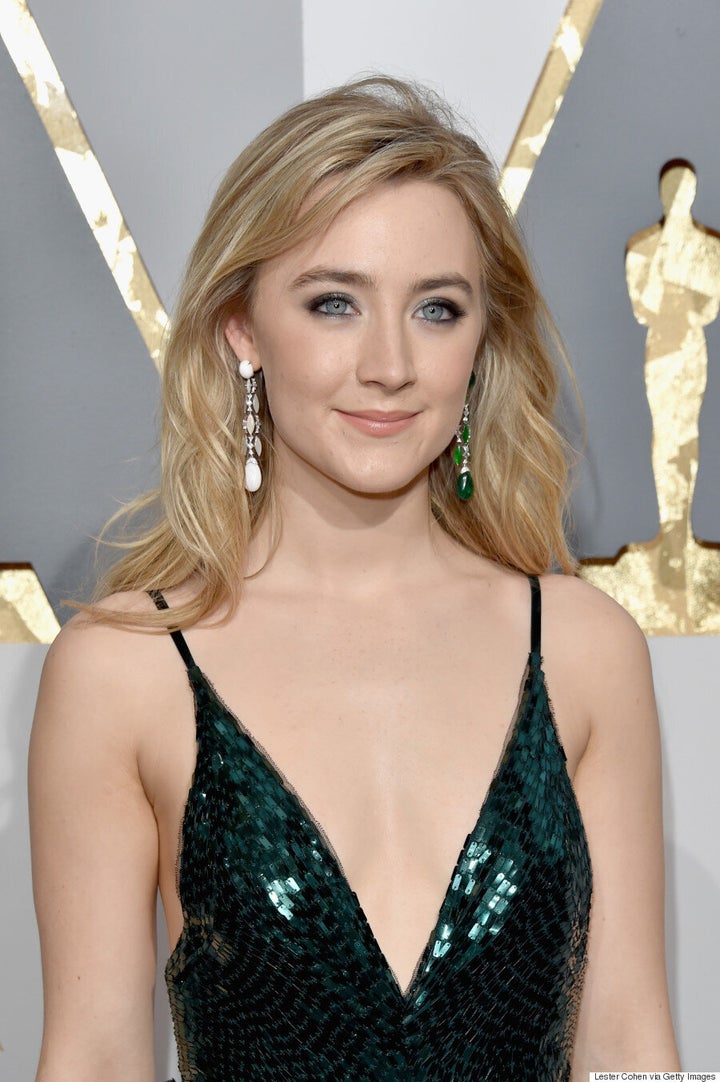 Saoirse is growing up so fast!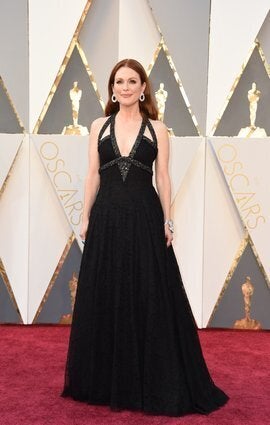 Oscars 2016 Red Carpet