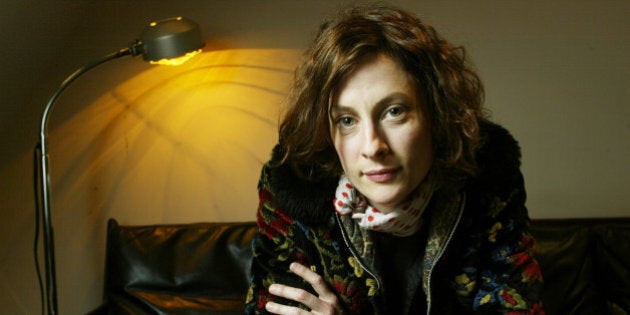 Ever since the Calgary-based energy distributor Enbridge applied to modify its use of an oil pipeline running between Ontario and Quebec, there's been a grassroots coalition of concerned citizens and watchdog groups making noise about the proposal.
The 'Stop Line 9' movement is concerned that Enbridge's National Energy Board request is a disaster waiting to happen. Enbridge has asked that the capacity of crude oil be increased on Line 9 and reversed on Line 9B so that it's moving east from Montreal towards Hamilton and also make it permissible for Enbridge to transport chemically diluted tar sands oil ("bitumen" or "dilbit").
The 38-year-old pipeline, which runs along Highway 401 between Sarnia, Ontario all the way to Montreal, has a history of crude oil "incidents" -- Enbridge admits to 13 spills, eight of which were caused by a third-party. Opponents believe that adding more pressure and stress on it isn't worth the risk to anyone who works or resides along its 639 KM length. One Cornell University study found dilbit was three times as likely to cause a spill.
Hearings about the company's application begin on Oct. 8 in Montreal.
Among those calling out the company are acclaimed Canadian songwriter Sarah Harmer and Environmental Defence who have organized a free concert taking place at Mel Lastman Square in Toronto on Sunday Oct. 6. Beginning at 2pm, Rock the Line features performances by Harmer as well as Tragically Hip's Gord Downie with the Sadies, Hayden, and MINOTAURS.
"It runs right through Mount Nemo, which is where I grew up and right through my parents' farm so that's how I got to find out intimately about it," Harmer says of the line. "This idea is clearly bad and risky in a lot of people's opinions so I applied to be an intervener at the hearing and have spent the last six months studying it."
Harmer says she believes that that halting the plan is the only recourse because she doesn't think we should be locking ourselves into an antiquated fuel source like tar sands oil that contributes to climate change and puts our water and natural resources at risk.
Article continues after slideshow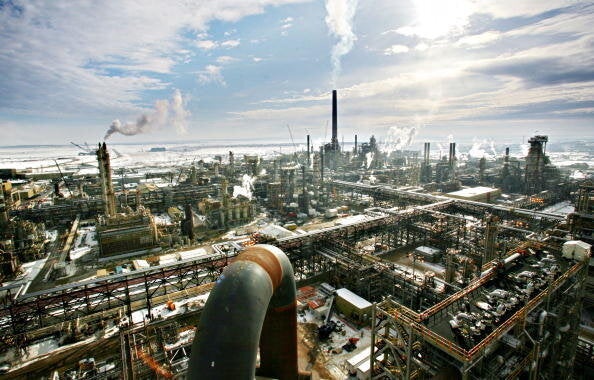 The Craziest Photos Of The Oilsands
According to Enbridge's manager of business communications Graham White, however, Harmer and Environmental Defence don't have their facts straight.
"There's a little bit of misinformation and some would say a lot of misinformation out on that," he says, referring to contentions about tar sands oil. "We applied to change the tariff so that we could, if it was requested by our shipper clients, which are the refiners on the other side of the line, to transport heavier products including maybe portions of dilbit if they wished to do so. But the vast majority of products on that line will be light crude.
"Pipelines are a very popular target to oppose and an identified strategic target for some activist environmental groups to promote their cause against this vital Canadian resource, which provides so much wealth for this nation, not to mention supporting basic services that everyone relies on everywhere," White adds.
White goes on to say that opponents of Enbridge's plan are "wrong on many levels" in terms of how they're disseminating information because they're not accountable to anyone, whereas Enbridge faces regulatory bodies and has to back up what they say on a daily basis. He also adds that there are also many supporters of their plan to have "Canadian crude flowing through Canadian refineries rather than this North African foreign crude from regions with questionable human rights records."
A recent Toronto Star report quoted a city assessment on what might occur if catastrophe struck the pipeline near the Finch subway station, which is also close to Mel Lastman Square.
"Neither the TTC, Toronto Fire Services nor Enbridge appear to have any specific contingency plan to manage a leak of petroleum should this occur near the TTC entrances," the city claims in its report. "The top stair of the Bishop Avenue stairwell is at grade and provides no barrier to the flow of the product should there be a release."
"If any petroleum product was discharged either down the stairs or the escalators, or by other routes into the TTC concourse, platform or track level, there would be an enormous risk to thousands of daily passengers and TTC workers."
Furthermore, safety experts have stated that Enbridge's contingency plans in the event of such a spill or accident are slow; it would take "90 minutes to four hours" to contain an accident at the Finch Station and Toronto Fire Services has criticized Enbridge's emergency manual as a "generic" document that doesn't address a Toronto-specific response.
All of this bolsters support for the Stop Line 9 movement and Harmer, for one, knows what she'd want to directly convey to Enbridge if she had the opportunity. "Why don't you go back to pre-2008 era when Enbridge was on the cutting-edge of moving beyond petroleum? When they had people working on sustainability issues and renewables. They weren't putting it all on this last-ditch grab at the tar sands, which they reverted to around the time of the economic collapse of 2008."
"I have a $3 billion dollar response to that," White counters. "That's how much Enbridge has spent on alternative and renewable energy sources since 2005. We're huge players in wind and solar energy and a tremendous amount of investment into alternative energy is being done by energy companies.
"So, I would ask her, y'know other than concerts, what she has done recently in providing actual money-where-her-mouth-is funds to renewable energy to the tune of what Enbridge has done?"
When told that Enbridge opponents would rather see them abandon the extraction of tar sands oil altogether, White rhetorically asks, "Where's the last solar-powered tractor they've seen?" and then suggests the company is working within the only viable means at their disposal right now.
"They're betting on the wrong horse here," Harmer says. "This is really an economic move. As they will say, 'We're not an oil company, we're a transportation company and we're just moving the stuff.' I think they're vulnerable and they're on the wrong track.
"I know the bottom line speaks loudest to a lot of people but this is the commons. All of this precious water and natural resource belongs to citizens and not to private corporations, so I think they should get on the side that benefits citizens and not their bottom lines."
Listen to these interviews with Sarah Harmer and Graham White on the Kreative Kontrol with Vish Khanna podcast. Rock the Line takes place Sunday Oct. 6 at 2 PM in Mel Lastman Square.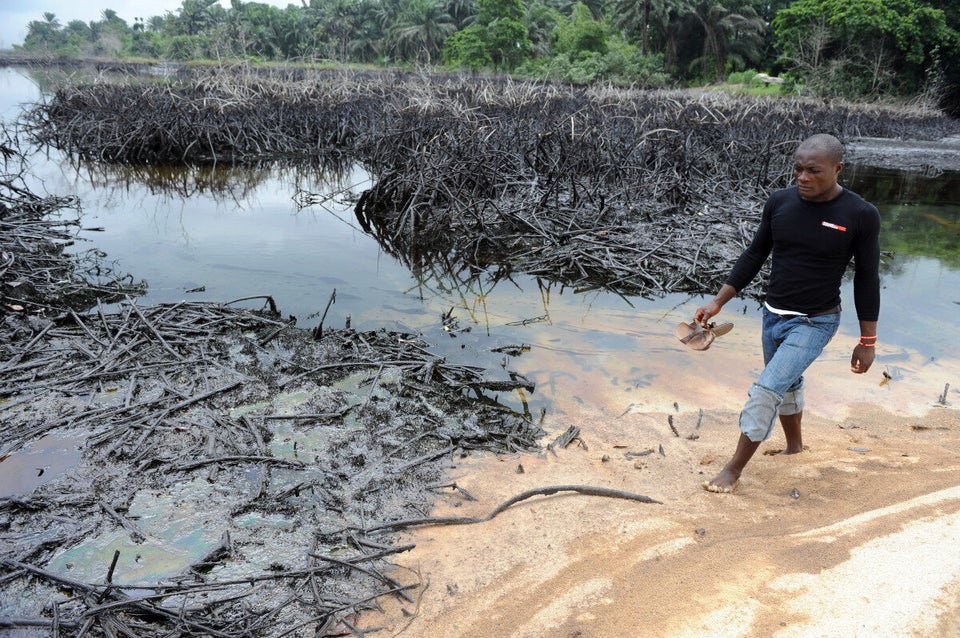 Oil Spills Since The Gulf Disaster
Popular in the Community