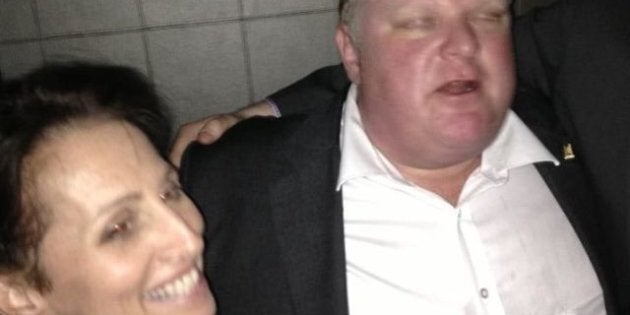 Thomson, who ran for mayor in 2010 and is currently the chair of the Toronto Transit Alliance, posted a photo of herself with the Ford at a party held by the Canadian Jewish Public Affairs Committee. Ford looks disheveled in the image, a large stain clearly visible on the front of his shirt.
It was the caption to the photo, however, that set off a social media wildfire.
"Thought it was a friendly hello to Toronto Mayor Rob Ford at the CJPAC Action Party tonight until he suggested I should have been in Florida with him last week because his wife wasn't there. Seriously wanted to punch him in the face. Happy International Women's Day!"
Thomson elaborated on the events of the evening in the comments on the post, alleging that Ford grabbed her in a sexual manner.
"Guess where his hand was in this picture? I must go shower...."
"Is grabbing someone [sic] ass assault?"
"I've never seen him so out of it. I know I shouldn't be pissed but after spending 10 months on the campaign trail together you expect a little bit of respect at the very least for my husband."
Ford denied the accusations in a statement released to the press Friday afternoon and said he was surprised that "a woman who has aspired to be a civic leader would cry wolf."
"I am shocked, dismayed & surprised. I can say without hesitation that they are absolutely, completely false," said Ford. "This is a day we should all take the time to reflect upon the women in our lives and in our society."
Story continues below slideshow
Ford appeared on a number of TV and radio programs Friday morning to give details about her story.
At a morning press conference outside City Hall Thomson backtracked from her assertion that Ford was intoxicated at the party.
"Great night meeting some wonderful ppl @CJPAC action party" appeared on the account shortly before midnight. Earlier in the evening, Towhey posted "Thrilled to be at CJPAC Action Party with @TOMayorFord. The hottest ticket in Toronto tonight.a> "
Thomson, who is also the publisher of Women's Post magazine, did well in polls during the 2010 race before dropping out to support Ford's chief rival George Smitherman. She has been critical of Ford and his administration throughout his tumultuous time in office.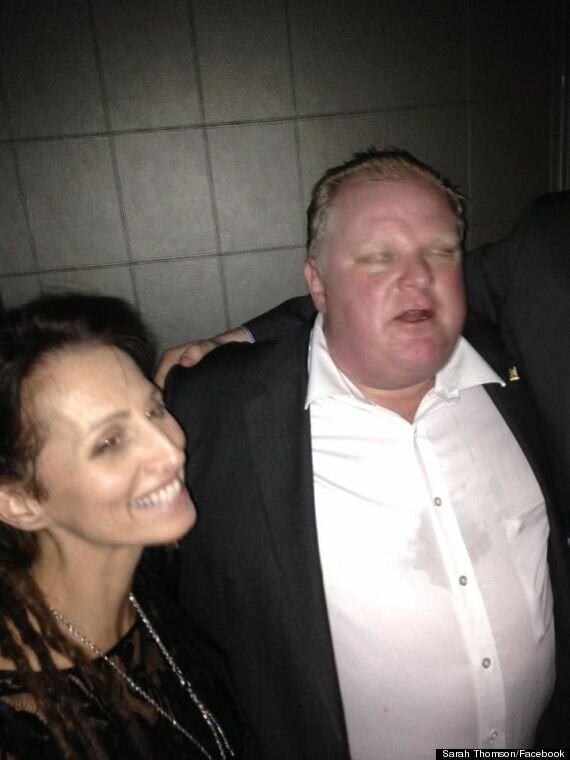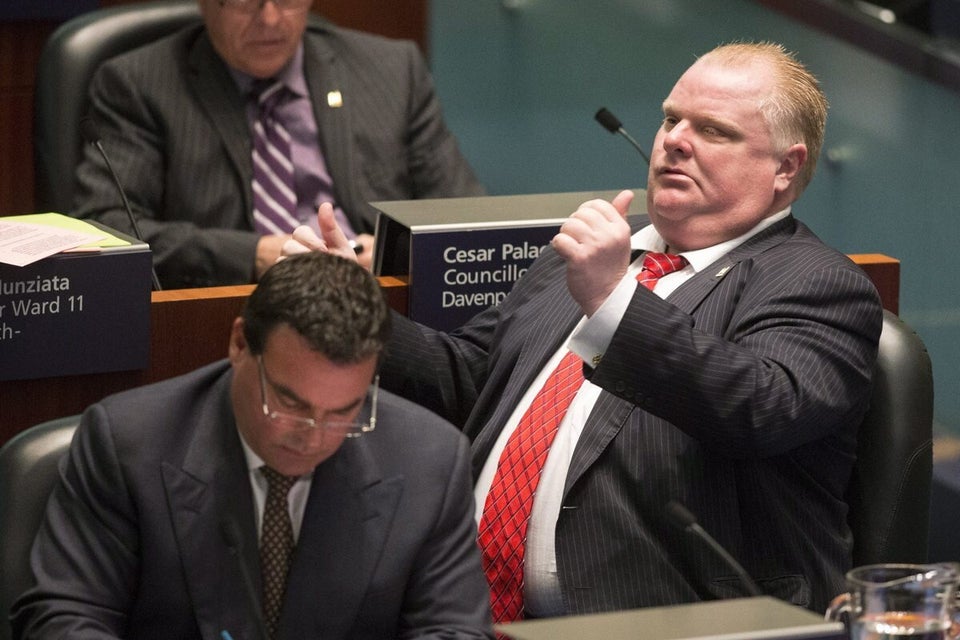 The Many Faces Of Rob Ford