In the buildup to Monday's election (and eventual Liberal party majority victory), one story gathered a non-trivial amount of attention: an Ontario riding's 52-year streak has ended.
Sarnia-Lambton has served as a bellwether riding since 1963 — the party of the victorious MP there has gone on to win the federal election.
For the first time in over half a century, the riding has missed the mark. The voters of Sarnia-Lambton elected Conservative candidate Marilyn Gladu, even though her Tory party failed to form government.
Bellwether districts exist all over the world. In the United States for example, Missouri was commonly called a bellwether state and correctly predicted 96.4 per cent of federal election results for a century from 1904 to 2004.
Now that Sarnia-Lambton's perfect 52-year streak has been upset, it competes with Peterborough-Kawartha (also in Ontario) for Canada's top bellwether riding.
Peterborough-Kawartha has correctly predicted the winning party on a provincial level since 1965, getting it wrong only once in 1980.
So if you've been searching for the most obscure-yet-interesting factoid to come out of this election, you're welcome.
Correction - Oct. 20, 2015: An earlier version of this story stated that Marilyn Gladu was the incumbent; in fact, she is replacing an incumbent MP. The story has now been updated to reflect that.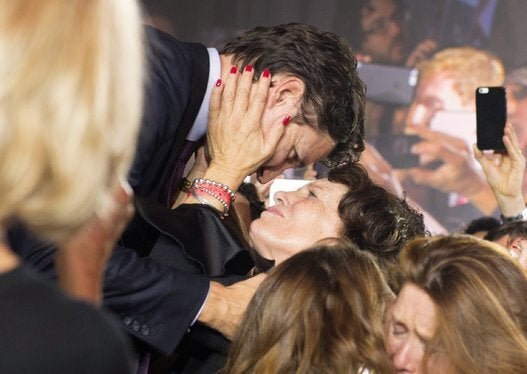 Canada Election Night 2015