One man is doing his best to keep an eye on Saskatchewan's boorish wild boars, in an attempt to keep the pesky porker population in check.
"I am a hunter, but I knew that just myself alone wouldn't be able to put a dent in the population. That's when I turned to my skill set, computers."
Weighing 50 kilograms to 100 kilograms and armed with razor-sharp tusks these wild swine are wreaking havoc in many U.S. states and their population in Saskatchewan is becoming an increasing nuisance.
Story continues after the slideshow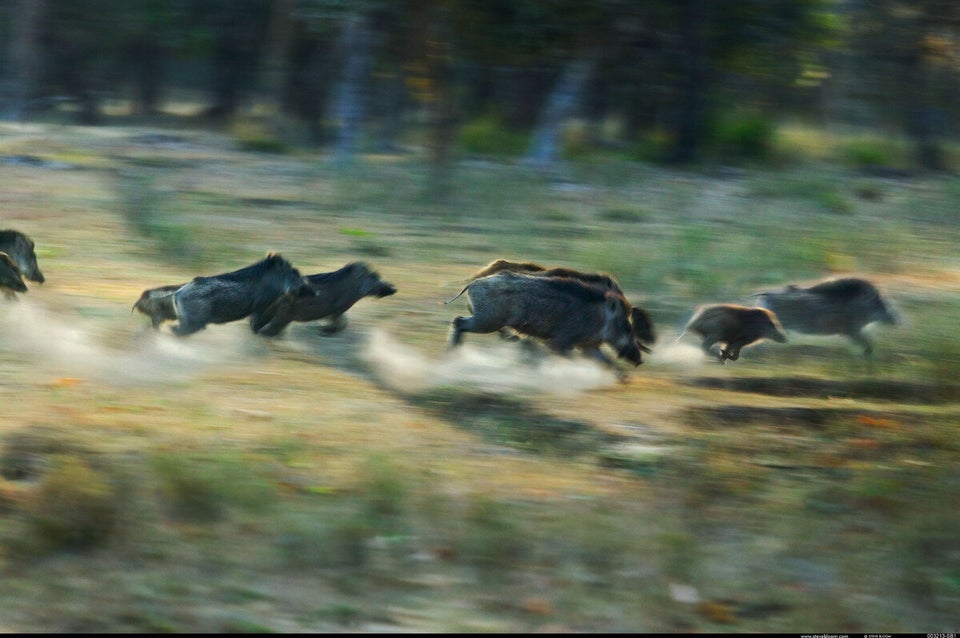 14 Wild Boar Facts
They're similar to rats, in that they eat anything and everything and have the ability to reproduce quickly. Females can have six or more piglets in a litter and two litters a year.
And with no major predator to scare them away, these big piggies become bullies when confronting other animals - often scaring off livestock and helping themselves to their feed.
"If we don't take some very serious action over the next two years, then we're very quickly going to be moving into a position where we're simply trying to manage and live with wild boar, rather than eradicate them."
Hood's website allows farmers, hunters and others to plot a boar sighting on a map. Those hungry for bacon can also share their personal contact information, should they wish to arrange a hunting trip with others.
According to Brook, wild boars not only cause billions of dollars in crop damage each year in the U.S. but they are also filthy pigs – they carry a grocery list of diseases that can be transferred to humans, including the deadly E. coli.
Brook says they do not have solid numbers on Saskatchewan's wild boar population.
The Saskatchewan Association of Rural Municipalities receives some government funding to dispatch hired sharpshooters to problem areas. Brook says they killed about 700 boars in the last few years.
Popular in the Community