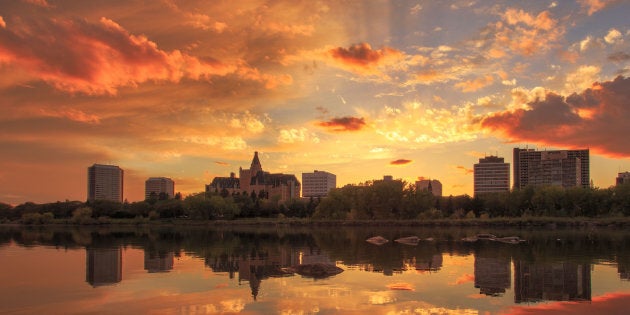 Many lists of the top cities in the world to visit include Vancouver, Ottawa, Toronto or Montreal.
The New York Times released its list of the 52 places to visit in 2018 on Wednesday, and it only contains one Canadian destination: Saskatoon.
The city came in 18th on the paper's list.
In a blurb, the NYT's Seth Sherwood praises Saskatoon's new Remai Modern museum for its "world-class modernist architecture and an 8,000-work collection."
Cities were picked by the paper's regular contributors, who had to describe why their chosen location was worth visiting this year specifically.
"We also aim for a geographic and thematic diversity," the paper said. "And we look for a mix of destinations both well-known and off the beaten path." That explains why hugely popular spots like London or Paris didn't make the cut.
The NYT's 2017 list, by contrast, named Canada as a whole as the top destination for travellers.
"Canada is huge — the second-largest country by area," the paper said at the time. "It's also a world unto itself, with cosmopolitan cities, barely explored natural wonders and everything in between.
For its 2018 rankings, the NYT decided to hire one person to go to every single city on its list. New York magazine's Jada Yuan will start her adventure in New Orleans, which placed first in the paper's rankings.