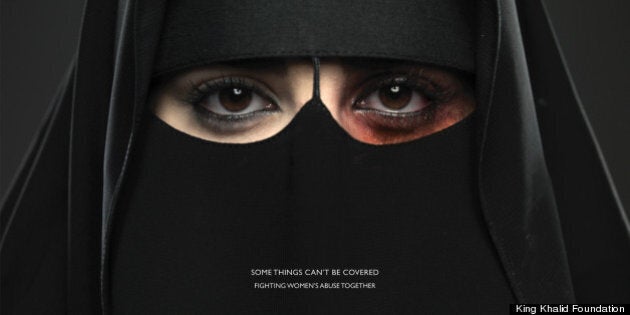 Saudi Arabia has launched its first public campaign against domestic abuse.
The ad features a woman in a black burka with only her eyes revealed — one of them bruised and bloodshot. The powerful photo includes the caption, "Some things can't be covered — fighting women's abuse together."
Run by the King Khalid Foundation, the campaign focuses on raising awareness and finding more legal protection for battered women in Saudi Arabia.
In 2012, Human Rights Watch's World Report noted that Saudi Arabia failed to protect the rights of 9 million women and girls, adding that women in the country were banned from travelling, studying, or working without permission from male guardians. The country is also the only nation that doesn't allow women to drive.
What do you think of this campaign? Let us know in the comments below.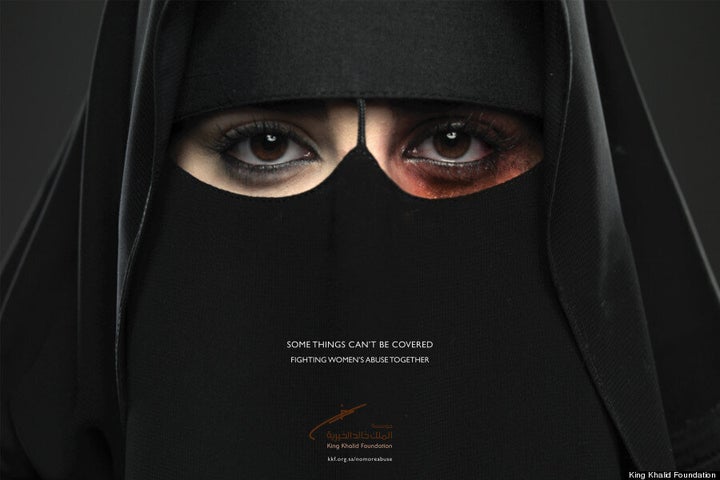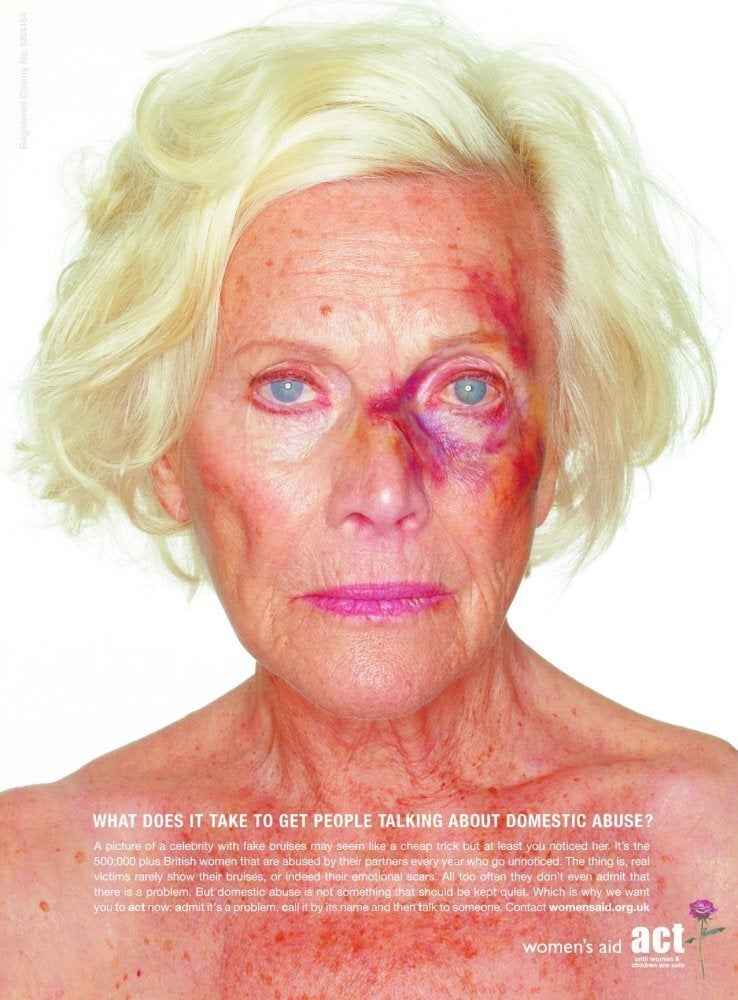 Notable Anti-Domestic Violence Campaigns