A new poll suggests that only one-fifth of Canadians think the federal government should stick by the controversial, $15-billion arms deal with Saudi Arabia — and it's an issue that cuts across party lines.
Numbers released by the Angus Reid Institute on Monday show nearly half of Canadians (48 per cent) believe that Prime Minister Justin Trudeau is making the wrong call by honouring the deal.
Just 19 per cent support the decision not to rip up the contract to sell light-armoured vehicles to the wealthy Arab nation, which has a long history of human rights violations. Thirty-three per cent of Canadians aren't sure which path to take.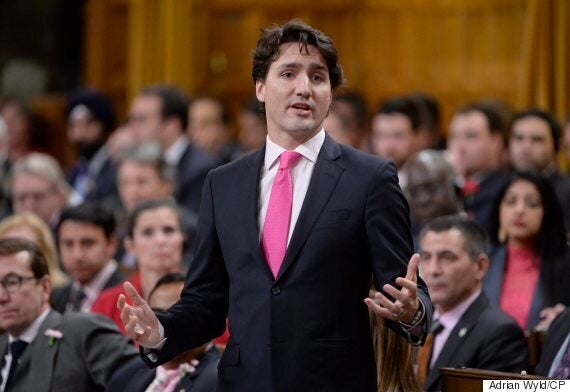 Prime Minister Justin Trudeau speaks in the House of Commons last week. (Photo: Adrian Wyld/CP)
Liberals, New Democrats, and Tories pledged during last fall's federal election campaign not to cancel the contract if they won government.
But 35 per cent of Conservative voters now say that upholding the deal is a bad decision, compared to 27 per cent who say it's the right move.
Forty-four per cent of Liberal voters are unhappy with the deal, compared to 21 per cent who think it is a good decision to stick with it.
And 60 per cent of NDP voters oppose the deal, compared to just 12 per cent who say the it should move forward.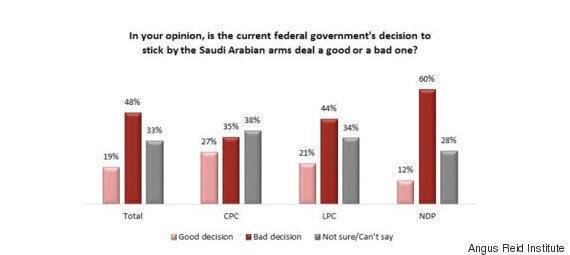 The Angus Reid Institute reports that women were three times more likely than men to say it was the wrong decision to allow the deal to continue.
Saudi government deserves condemnation: poll
The poll also tested how Canadians feel about several countries in the Middle East. Fifty-four per cent of Canadians say the Saudi government deserves condemnation, not respect. Only Iran fared worse, with 55 per cent condemning that country's government.
By comparison, 29 per cent of Canadians said that Israel's government deserves respect, with 34 per cent expressing disapproval.
The poll also had some good news for the Liberal government, with a plurality of Canadians (40 per cent) telling the firm that lifting sanctions against Iran would be a "good thing" for Canada.
The survey was conducted online among 1,507 Angus Reid Forum panelists from Feb. 2 to 5. Similar surveys have a margin of error of 2.5 per cent, 19 times out of 20.
Liberal stalwart expresses concerns
Irwin Cotler, who resigned as an MP in 2015, told The Globe and Mail Sunday that when it comes to Saudi Arabia, Canada should not "sell arms to a country that engages in a persistent pattern of human rights violations."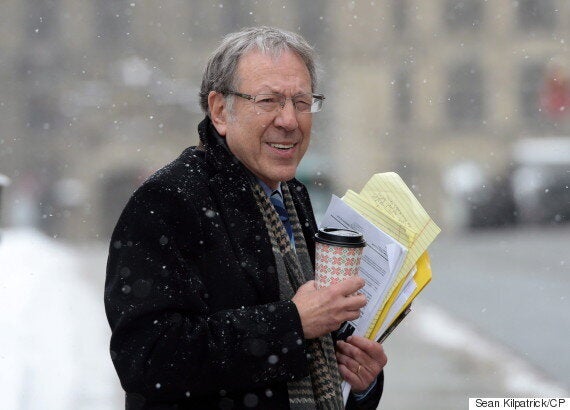 Veteran Liberal MP and former minister of justice Irwin Cotler makes his way to the House of Commons in February, 2014. (Photo: Sean Kilpatrick/CP)
Last month, former Liberal foreign affairs minister Lloyd Axworthy also called on Trudeau to revisit the deal.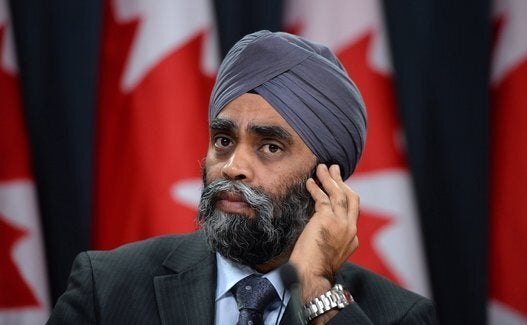 Current MPs With Military Experience (2016)