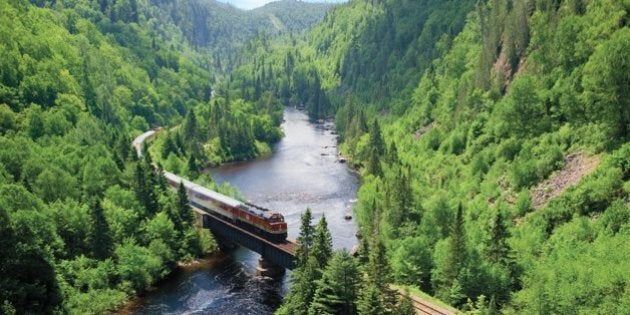 An unforgettable seven-hour road trip north of Toronto, or a quick one hour flight, will bring you to Sault Ste. Marie, affectionately called "The Soo." It's a stunning region that has the perfect balance of vibrant city life and tranquil nature. The city rests on the banks of the St. Marys River and for those seeking adventure, there's no better place to cast a line, hop on a paddleboard or chase one of the area's waterfalls. If adventure seeking isn't quite your thing, feed your hunger for knowledge by visiting the museums, art galleries and heritage sites built on the city's rich history. Or you can just hunker down and enjoy an ice cold beverage at one of three local craft breweries.
No matter how you choose to explore Sault Ste. Marie, you'll find yourself taken by all it has to offer. All hyped up for a visit? Let us enlighten you with some of the best ways to explore this great city at the heart of Northern Ontario, presented in partnership with Ontario Tourism and Tourism Sault Ste. Marie.
No one will argue with the fact that the Agawa Canyon Tour Train is the best way to explore the Sault Ste. Marie area. The one-day tour takes you 183 km north of the city and is a true multi-sensory experience.
Bring your camera or art supplies to document the journey that brings you deep into the Canadian Shield. Here, you'll have the opportunity to experience the same spectacular views that inspired The Group of Seven.
The pinnacle of the tour is stopping to walk the floor of the canyon. Capture breathtaking waterfalls and climb 300 steps to an elevated lookout for an unparalleled view.
Hike Or Cycle The Hub Trail
Those who prefer to get a workout in while exploring all that Sault Ste. Marie has to offer may opt to walk or bike along the Hub Trail -- 20 kilometers that take you through the city's mix of natural wonders and urban attractions. Make sure to stop at Bellevue Park, the waterfront and Fort Creek Conservation Area.
Just off the Hub Trail, you'll find Mill Market, a former fish hatchery turned farmers market where you can enjoy the work of local artisans and savour farm-to-table goodness.
Kayak Along The St. Marys River And Lake Superior
The St. Marys River is eternally connected to the city of Sault Ste. Marie. Residents and tourists will vouch for this historical site being one of the best ways to see the city from a different perspective.
Hop into a kayak and paddle alongside 1,000-foot freighters and barges as you navigate your way through the downtown core. Adventure seekers looking for more of a challenge can venture into Lake Superior to the waters of Batchawana Bay. Guided tours are encouraged to enrich your experience.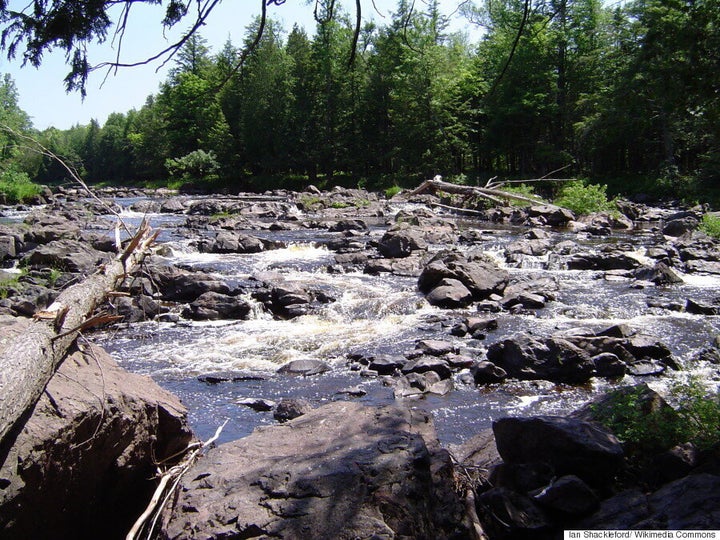 Drive Along The Trans Canada Highway And Lake Superior
As you cruise along the Trans Canada Highway, you'll see some of the most beautiful scenic trails and sandy beaches in Canada. Driving is the best way to cover as much ground as possible while allowing you to stop at key scenic spots like Chippewa Falls and Pancake Bay.
However you choose to experience the sights and sounds of Sault Ste. Marie, you will not be disappointed. Begin your Northern Ontario adventure by booking an Agawa Canyon Tour Train package. Learn more here.