The graphic tee is being sold on Spreadshirt, a German retailer that allows its customers to create their own designs and sell them on the website. As a result, "Save a dog, eat a Chinese," created by user Quentin1984, is not the only racist T-shirt featured on the site. The retailer is also selling a shirt with the slogan, "Save a shark, eat a Chinese," created by user Monigote.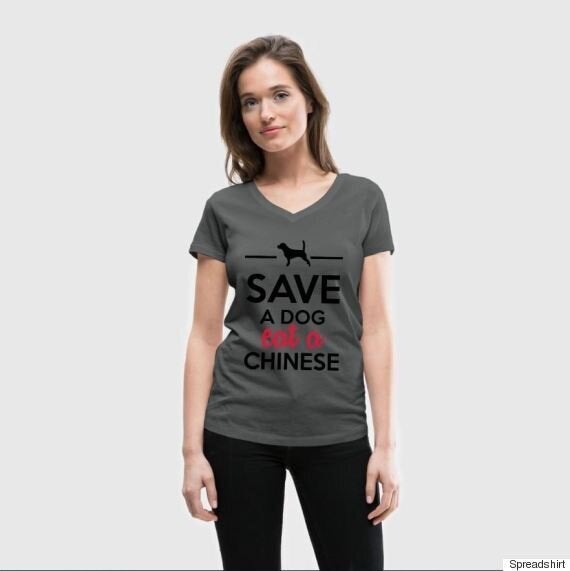 On social media, many were appalled by the racist slogans featured on these tees and criticized the retailer for selling them.
"After close examination and careful consideration, we have decided, based on our open platform principle, to keep the 2 designs in question," the site wrote on Facebook.
Spreadshirt's decision did not sit well with the Chinese Embassy in Berlin. According to the Toronto Sun, the embassy – which believes the T-shirts are "insulting to China" – has complained to the German government and is seeking an apology. They are also trying to get the offensive T-shirts pulled.
He also offered further explanation as to why the T-shirts will not be removed. "We do not judge or censor designs based on their phrasing, social or political leanings," he said in a written statement, adding he had "no intention of causing anyone offence."
On Facebook, user Sam Liu made a public post to Spreadshirt highlighting why the racist T-shirts are so problematic. "To me, it is not funny, I feel being stereotyped and offended," he wrote. "This design is typical racist and discrimination I would never agree, nor other Chinese people. Such message serves nothing but promoting hatred rather than saving shark."
Liu is right. The T-shirts are spreading hate rather than promoting animal advocacy. They are also perpetuating negative stereotypes.
While shark fin soup is considered a delicacy in China, a 2014 report by WildAid states that the sale of shark fins has dramatically decreased by up to 70 per cent. A wholesaler quoted in the report also deemed shark fin as "a dying business."
At the time, Spreadshirt released a statement to The Huffington Post stating that they "don't want to support [content that] unacceptably offends or disrespect against persons because of gender, religious affiliation, political opinion or similar characteristics."
Too bad the company isn't upholding this belief across all their sites regarding racism.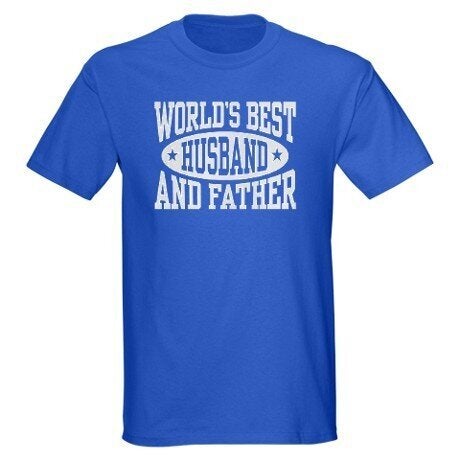 T-Shirts You Don't Want To Be Arrested In
Popular in the Community