This is part of an ongoing HuffPost Canada series on food insecurity and how it's affecting Canadians during the COVID-19 pandemic. In this edition, we talk to a Toronto dietitian for tips people can use to buy cheap, healthy ingredients at all types of businesses that sell groceries.
Being mindful of grocery budgets is always a smart idea, but especially at this stage of the COVID-19 pandemic: Food Banks Canada predicts that more Canadians will go hungry once CERB ends, with already high food bank usage spiking further.
Whether you've been affected by job loss or are looking to live more frugally, saving big on your grocery bill doesn't mean adopting a diet of basic sustenance. Evita Basilio, 26, is a registered dietitian from Toronto who sees a diverse range of patients at her hospital-based practice. In Basilio's line of work, she's adapted her advice to help people enjoy delicious healthy eating regardless of their income level or kitchen skills.
And while homecooked meals, especially those that are comforting or remind you of foods growing up are always king, Basilio advises people to do their best with the lifestyle they're used to and energy levels they can manage.
"When people ask me where to grocery shop, I always say, 'Whatever is close to you, whatever's convenient and affordable,'" she told HuffPost Canada. "I think we spend so much time running away from our cultural identity, trying to fit into the white dominant culture and its food fads; really the healthiest food can be what's from our culture and what tastes the best."
Here are Basilio recommendations for Canadian grocery shoppers, broken down by the type of establishment visited:
Supermarket chain
Basilio: Look through flyers. I recommend using flyer apps like Flipp, which searches deals by item, brand, or category.
Not only can you plan out what you'll buy for the week, you can also save by price matching competitor's flyers; make sure you bring your flyers with you or have them on your phone when you shop to cash in on this.
I always encourage people to buy the no-name or generic brand versus a brand name, unless the brand name is on sale. Generic is cheaper than the brand name item is because they don't invest into research and development. These items have the exact same ingredients and production facilities, they're just at a lower cost.
Must-haves? I stock up on non-perishable sale items. Some weeks my grocery bill is higher because of sales, but doing this decreases the bill for other weeks later on.
In the frozen aisle, some things will be cheaper. For example pierogies are definitely cheaper than making them from scratch at home.
Small grocery stores
Basilio: The independent corner stores usually have a section of "ugly" produce that's more affordable, either because it has some blemishes or is reaching the end of its life. For under $5, you can get a lot of green beans or several eggplants, for example. Since these finds are ripe, you can cut up the fruits and vegetables to freeze them.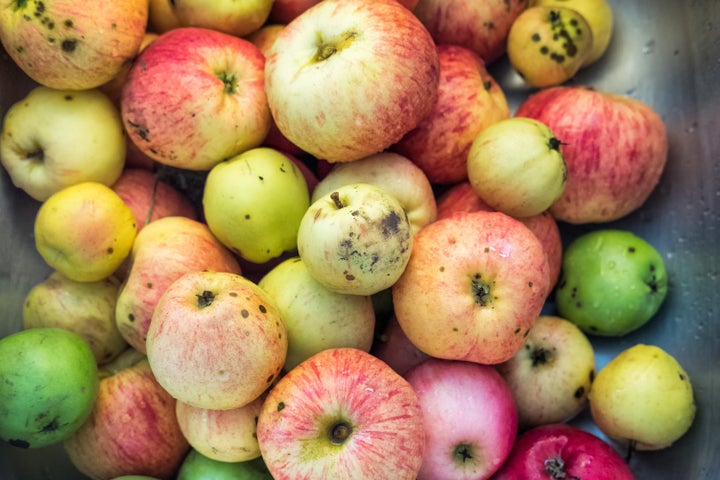 When it's meal prep day, throw the veggies in a pan to sauté, or into a pot for a stew or soup. I usually cook curries, so it doesn't matter what state my vegetables are in! I also blend my frozen fruits for quick, nutrient-dense smoothies or use them to top oatmeal or yogurt.
Must-haves? Spices and condiments. My local Indian and Chinese supermarkets have an array of spice mixes and bottles at affordable prices that you wouldn't find in a big-box store.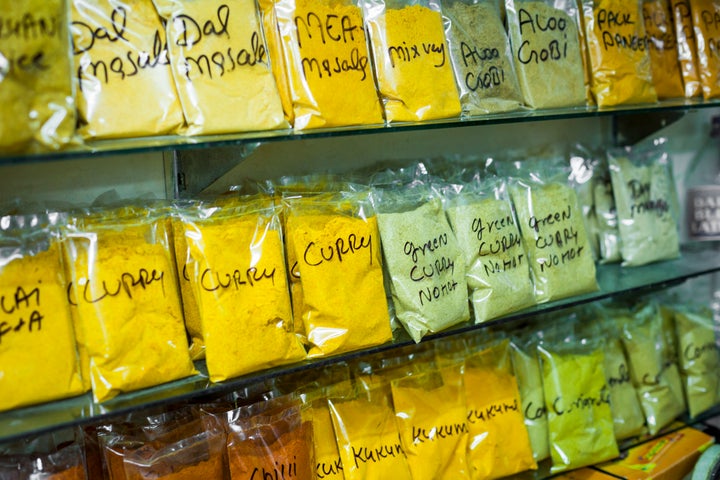 I think it's really important to know who our dollar goes to: not just supporting brands, but also the owners of stores. They're able to make recommendations when you shop there, which is really helpful if you're to cooking with a certain cuisine.
If you go to the Indian spice section, you can buy kofta mix. It's typically used for ground beef, but I use it for beans and lentils. It has the exact same taste, but it's a lot cheaper.
In fact, I find that corner stores also tend to have a bigger variety of vegetarian protein options, which I recommend trying for at least some meals of the week. Eating mostly plant-based meals is not only great for the environment, but also for your budget. Meat, poultry and fish are some of the more expensive items in the grocery and local supermarkets, and there's usually some waste associated with that as well. Replacing these items with beans, lentils, legumes, paneer, or tofu can result in significant savings.
Bulk store
Basilio: The benefit of bulk stores is you can buy smaller quantities of items needed which ends up being cheaper and produces less food waste. Just bring a calculator or measure how heavy your goods are before heading to the cashier.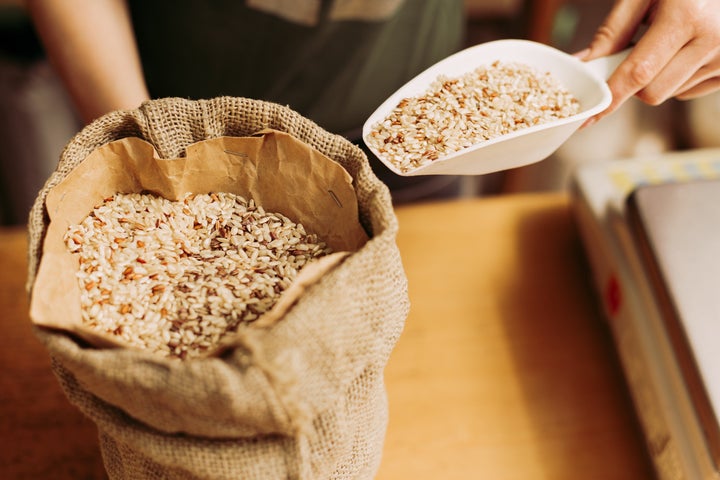 I prefer to buy products in bulk stores that are either cheaper than those in supermarkets or those that know I only needed in a small amount: Popcorn kernels, coffee beans, dried fruit, and protein powder.
Must-haves? A variety of nuts, any small seeds like flax or chia; I like shredded coconut for baking, oatmeal or any Indian desserts. I buy my grains, which are usually different types of rice, quinoa, and couscous. I find that "ethnic" grains tend to be more expensive at big-box stores, so getting it at bulk stores just makes sense.
Dollar store
Basilio: They don't really have produce at these stores, but they still have dry and non-perishable goods that have no discernible difference in quality.
Must-haves? Pantry staples similar to those at the bulk store that I've found good include coconut milk, cooking oil, sugar, oats, cereal, and pasta. Canned beans and condiments tend to be cheaper here, too.
Too exhausted to make a grocery list? Follow Basilio's cheatsheet
Fresh vegetables on sale

Bag of frozen mixed vegetables

Box of mixed salad leaves (when on sale)

Cabbage (so cheap and lasts long)

Bags of whole carrots

Fresh fruit in season

Bananas

Potatoes

Onions and garlic

Canned tomatoes to make pasta sauce or to add to a curry or stew
Rolled oats

Pasta

Rice

Vermicelli noodles
Bread and whole grain cereals are fine picking up at big-box stores.
Milk and dairy alternatives go on sale every few weeks

Canned coconut milk for desserts and curries

Bricks of cheese: I usually freeze half

Large containers of yogurt, instead of multi-packs or smaller containers