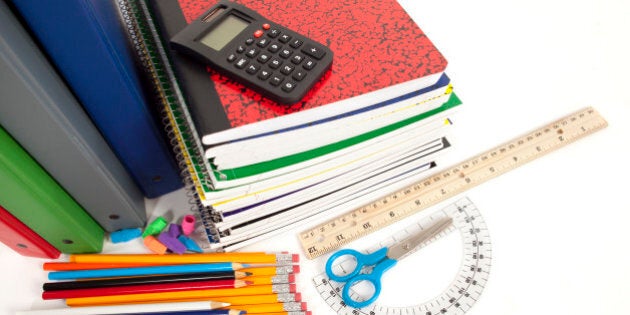 Some call it the most wonderful time of the year. Yes, folks, back-to-school season is here. And with it comes a frenzy of shopping. Paper. Binders. Pens. Backpacks. New shoes. New clothes. The lists are long -- and lately seem to be getting longer. Retailers know parents are under pressure, and so ramp up their advertising. Our children can also apply pressure, looking for the latest and greatest gadgets. In this "most wonderful time" of the year, parents often have a tough time protecting their hard-earned dollars once they hit the stores.
This year, however, may be a little bit different. A review of a recent survey from CST Consultants shows that more than three-quarters of parents (79 per cent) don't feel pressure to buy the latest technology and accessories this year. Even more surprising is that almost half (47 per cent) of Canadian parents say they expect to spend less than $200 on back-to-school items, with one-third of moms saying they plan to spend less than $100.
So where are parents' priorities shifting to? Their children's future. Only 28 per cent of parents say they aren't planning on putting money into a Registered Education Savings Plan ("RESP") this back-to-school season, and a whopping 87 per cent believe it's important to help pay for their child's post-secondary education.
Given the average cost of a year's tuition at a Canadian university in 2013/2014 was $5,772, these results show parents are re-evaluating their priorities when it comes to what they do with their limited financial resources. I am thrilled to see more parents are recognizing the benefits of saving early for post-secondary education, and are focused on spending less on gadgets, gizmos and the latest fashions for their kids. They don't want their kids to go into debt when they get older and are looking at ways to help them financially by saving in RESPs and other investment vehicles.
For those of you who are able to make a contribution to your RESP this back-to-school season, well done! If you're among the one third of people who wish you had more funds to allocate to your savings, here are some tips that might help:
You're setting yourself up for failure if you start your back-to-school shopping without establishing a firm budget. How else can you say no to your kids when they ask for a new scooter or a Dora the Explorer backpack? As a parent myself, I can tell you that it's much easier to control your spending when you start with a number that you're committed to stick to.
If you have more than one child, pick an amount that you plan to spend on each of them. Make sure you and your spouse are aligned on that amount or else you may find your attempts at budgeting may get circumvented by a very clever child who knows how to play you against each other.
2) Focus on the essentials first
Does your child really need the latest iPad or Samsung smartphone? Probably not -- but what they do need are basic supplies like pens, pencils and paper. By focusing on the essentials first and then seeing what's leftover in your budget for add-ons, you'll be able to cut back on unnecessary purchases that often dig deep into your savings.
3) Talk to your kids about money
Many parents end up caving when their kids ask for certain back-to-school items simply because they haven't had a proper conversation about money. Take some time to speak to your kids about the importance of saving and explain to them why you can't just buy everything they see in stores and catalogues.
If your kids truly want something that doesn't fit within your budget, encourage them to save up themselves. Giving them weekly chores with an allowance will encourage them to take ownership of their own purchases. Eventually, they'll become budgeting whizzes, you hope.
4) Set up a Registered Education Savings Plan (RESP)
If you haven't done so already, September is a great time to set up an RESP for your child. You don't need to start with a lot -- steady contributions can add up over time and will make a world of difference when your child heads off to school. Opening an RESP also helps ensure that their education continues to be a top financial priority for your family, plus all that free money from the government (RESPs can receive extra grants called the Canada Education Savings Grants -- or CESGs -- from the federal government based on the amount contributed to the account. CESGs are worth 20 per cent of each dollar you contribute) is pretty hard to pass up.
Above all, it's important to remember that you don't have to go overboard this back-to-school season. Instead, try saving what you can -- I think you'll find it's more rewarding.
Peter Lewis is a Vice President at CST Consultants Inc. (CST), the exclusive distributor of Canadian Scholarship Trust Plans. Check us out on www.cst.org, Twitter and Facebook.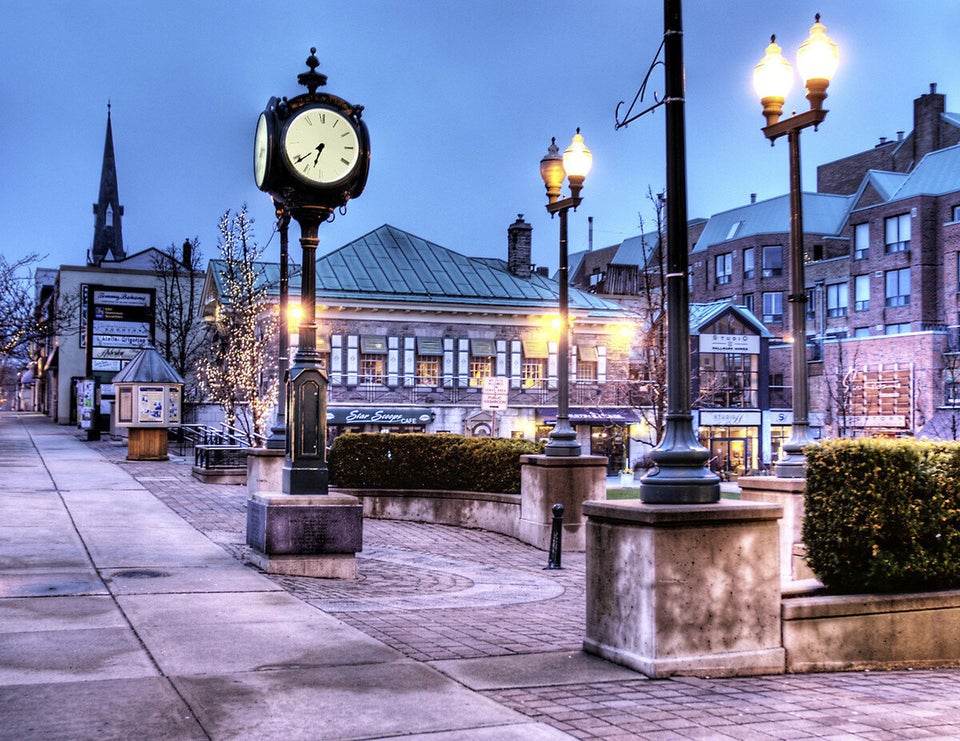 Most Financially Irresponsible Cities