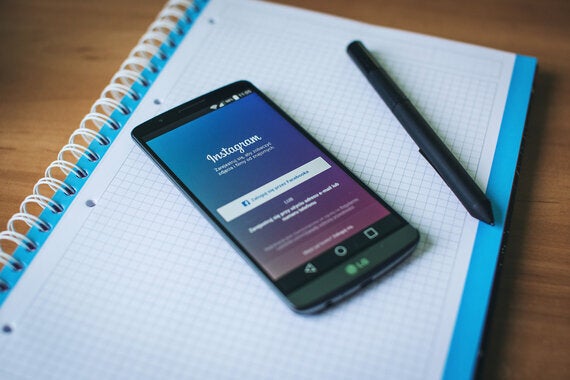 Marketers and business owners are familiar with the balance between juggling time and resources. If you haven't already done so, you may have salivated at the thought of a thriving community of loyal customers centred around your product or service. Taking the time to build such a community requires patience and persistence -- which will eventually pay itself off. However as time passes and the hype transitions into reality, milestones become shorter and patience can start to wear thin, and you'll be forced explore new methods that could give you the edge over your competition.
This is where automation comes in.
To put it simply, marketing automation allows software to perform specific tasks in the background. Part of adapting it into your marketing strategy is to decide how much of it should be automated. Here are five tips for combining marketing automation and customer engagement into your marketing strategy.
1. True engagement will always require a good social media or community manager to speak on your brand's behalf
It makes nearly every social media manager cringe to see a job offer that states, "intern / no experience necessary / compensation in the form of gift certificates." You won't get quality results when you don't take your brand serious. If you happen to be experienced in digital marketing, and also a good teacher, it may work -- assuming you happen to get the type of junior that is ripe to learn under you, and is willing to check their ego at the door. At least you can monitor their progress and help them improve. However if you don't have the skill sets, don't leave the social media work to someone inexperienced -- it can end up in turtle-slow growth, bad PR, and a weak vision and strategy.
Takeaway: Hire a social media manager with proven experience. Stop with the interns -- strategy doesn't come without a price.
2. Focus on building a community of real people who actively engaged with your product
Now that you have a decent social media manager who understands strategy, social etiquette and can speak on your brand's behalf, this is where the meat of the work begins. By creating a strategy that focuses on the needs of your customers, you'll be able to produce exciting content that's share-worthy, and your brand will facilitate even further conversations with your customers, keeping you on people's minds every single day. It's important to always respond to people, whether it's be positive or negative. That's how the greatest communities are born.
Takeaway: Collaboratively build an organic strategy, based on past experience while listening to the needs of your customers and followers.
3. Bake your strategy with automation to make your brand look even more active
If your rockstar social media manager happens to be the type to represent your brands at all hours of the day, I can't stress enough, hold on to them as long as you can. Whether it's their natural work ethic, the love to work for you and your company, or an awesome combination of both, you've struck a gold mine in terms of community building. Success won't be that far behind.
However in most cases, your part or full-time social media may need to actually sleep once in a while, or they're capped at a certain number of hours per week. In order to keep your social media presence constantly moving, an automation strategy may be just the seasoning for your social recipe.
There are many different ways that automation can help support a social media manager. The safe options are to automatically like Instagram posts or tweets under a designated hashtag at regular intervals, keeping your brand visible and active. The riskier options are to automatically follow users and tweet/comment on hashtagged content. This will allow your social media manager a chance to spend their time on more advanced tasks like content curation or writing blog posts.
Remember: setting up automation is never start and forget. It needs to be monitored and improved constantly by. In the case above, explore and choose relevant niche hashtags and adjusting your comments. Otherwise, your brand will start liking weird posts like obscene photos and awkward videos.
Takeaway: Automation should support your social media manager, not replace them. If you decide to automate, track it daily and adjust accordingly.
4. Content should be created in-house, but can also be distributed via automation
Your content strategy should indicate "what" should be shared. It's up to your social media manager to figure out "how" to produce that type of content (and where/when to post it). It is possible to have it distributed automatically -- scheduling posts on Buffer, Hootsuite, or Facebook itself will help tremendously for time management and hitting your peak hours. Even if it's one of those clunky, Instagram schedule reminder apps. Distribution can include IFTTT recipes to share content between channels, although in most cases I wouldn't suggest this without personalization as it speaks to a different audience. You can, however, curate those synchronized IFTTT messages to include certain hashtags in an effort to make it more fitting for the medium.
Takeaway: Yes, scheduling your content in advance is automation. Do this, and monitor when your best engagement times are in the day.
5. Automated comments should be conversation starters, not closed-ended statements
As mentioned earlier, automation software can also auto-comment on specified hashtags on Instagram and Twitter. While I am firmly against static DM follow spam, I do believe there's room to utilize automated comments as a conversation starter. In a few Instagram accounts I've managed, I've utilized auto-comments as a way to proactively begin the engagement process. They are worded in such a way that doesn't sound spammy, and assuming I have researched the general content curated on a particular hashtag, I can then begin asking generalized questions which typically garner an inquisitive response. Then I respond, continuing the dialogue. Get creative with it. As a forewarning, whatever you do, don't insert closed-ended comments like "Very cool!" or "Love this!" They're really obnoxious and provide no actual benefit.
Takeaway: Auto-comments work best as a conversation starter. Just remember to reply as often as you can.
This post originally appeared on Hack Your Market, Reggie's marketing blog on niche markets and automation tips.
Follow HuffPost Canada Blogs on Facebook
Popular in the Community