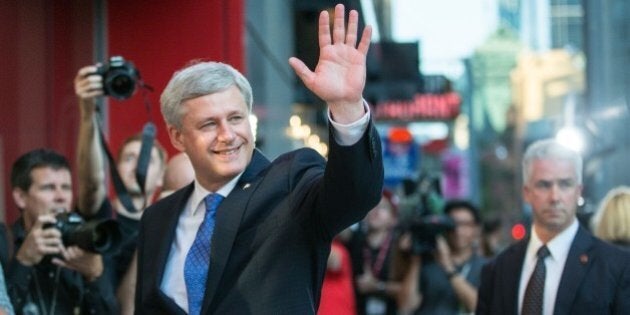 A Toronto-based writer has taken to the New York Times to pen a scathing review of Stephen Harper, who is seeking a third term as prime minister.
"The Harper years have seen a subtle darkening of Canadian life," writes Stephen Marche, a Canadian who has regular columns in both Esquire and the National Post.
"The darkness has resulted, organically, in one of the most scandal-plagued administrations in Canadian history."
Titled "The Closing of the Canadian Mind," Marche's column slams the Conservative government's culture of secrecy, robocalls, and Harper's "war on science," among other topics.
"Americans have traditionally looked to Canada as a liberal haven, with gun control, universal health care and good public education," says Marche. "But the nine and half years of Mr. Harper's tenure have seen the slow-motion erosion of that reputation for open, responsible government. His stance has been a know-nothing conservatism, applied broadly and effectively."
The blistering analysis concludes: "Whether or not he loses, he will leave Canada more ignorant than he found it."
"Under Mr Harper, Canada has not only moved to the right in almost every area of policy but has entered an era of highly calibrated, money-driven negative campaigning at odds with the courtesy that is one of the most attractive of Canadian qualities. So the result matters, obviously for Canada itself, but also for a world that has long been missing the special role it used to play on the international scene."
Conservative spokesman Stephen Lecce responded to the column by referring to Harper's "experienced leadership."
"In 2015 Canada was ranked first as the most reputable and admired country, and one of the world's most open governments," he wrote in an email to HuffPost Canada.
"Under the Prime Minister's leadership, Canada's top reputation in the world is strengthened by our steadfast promotion of freedom, democracy, human rights and the rule of law, and our decisive action to counter threats to the security of our country and that of persecuted people around the world."
Marche's New York Times column is not the first time the American newspaper has published criticism of the Harper government.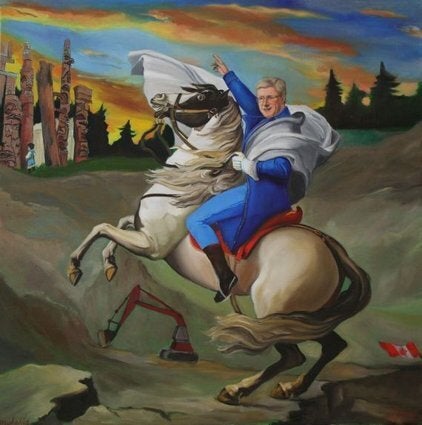 Not-So-Flattering Portraits Of Harper
Popular in the Community