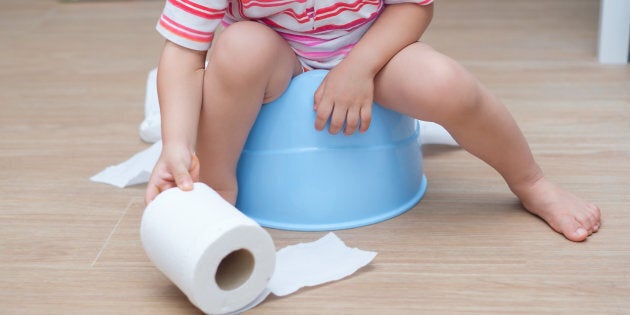 A popular diaper company dispelled claims Monday that only its girls training pants were scented after a social media post by an Ottawa mom caused an online stir about gender shaping.
But the outcry — and company's response that both boy's and girl's training pants are perfumed — have left some parents wondering why training pants are scented and gendered at all.
It started when mom and fitness consultant Sophie Smith-Doré wrote on Twitter that she got an unpleasant surprise when she opened a box of disposable training pants for her daughter: a pleasant scent.
"If you think gender shaping/social conditioning isn't a thing I want you know that boy pullup training pants smell like nothing and girl pullup training pants are perfumed. I wish I was kidding," Smith-Doré wrote on Twitter Sunday.
Pampers Easy Ups Training Underwear — the brand Smith-Doré was referring to, she wrote — come in two styles: one featuring a "Thomas the Tank Engine" print (with a boy on the blue packaging), and one featuring a "Hello Kitty" print (with a girl on the pink packaging). The products are meant for toddlers who are potty training.
Both styles are scented and can be worn by both boys and girls, Proctor & Gamble Baby Care Communications spokesperson Laura Dressman confirmed in an email to HuffPost Canada.
"All Pampers Easy Ups versions are lightly scented as stated on the package," Dressman said.
"Also, we reduced the amount of scent in January this year and it is possible this consumer may have purchased the previous version. Easy Ups are designed to meet boys' and girls' needs and both can wear either Hello Kitty or Thomas the Engine to help make potty training fun."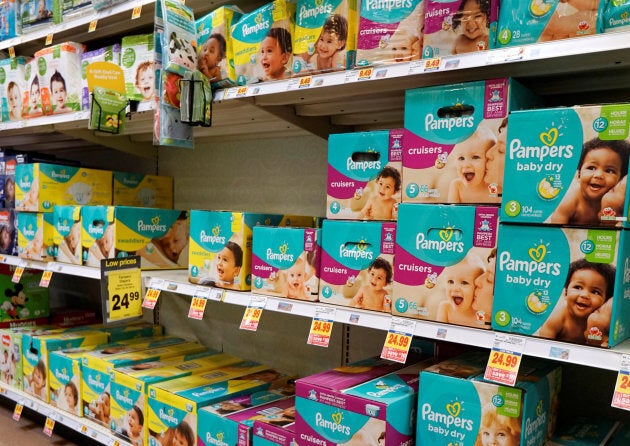 Pampers adds a "soft, baby-fresh scent" to all of its diapers because that's what parents have told the company they want, Pampers — a P&G Canada brand — writes on its website.
"We've asked parents all around the world which products they prefer for their babies and they've told us they prefer diapers with a soft, baby-fresh scent. The perfumes are used at a very low level in each diaper and have been carefully selected and evaluated to be non-irritating to the skin, nor cause skin allergy or sensitization," Pampers said.
While the responses to Smith-Doré's tweet fizzled from the initial outrage as it unfolded that both styles of Pampers were scented, most parents could agree that scent and gendered-marketing on products for toddlers are a problem.
Popular in the Community