I know what it's like for people and families facing harrowing, life-altering illnesses to receive the nourishing support they need from those around them. My husband survived pediatric cancer. At age 14, he developed chest pain, a cough and was eventually diagnosed with Hodgkin's Disease. After surgery, chemotherapy and radiation, he achieved remission and has been well ever since.
The psychological effects of his cancer still haunt us. His mother has made me promise to call her and wake her up if he is ever in an Emergency Department — she still lives with fear to hear those words again, "Your son has cancer."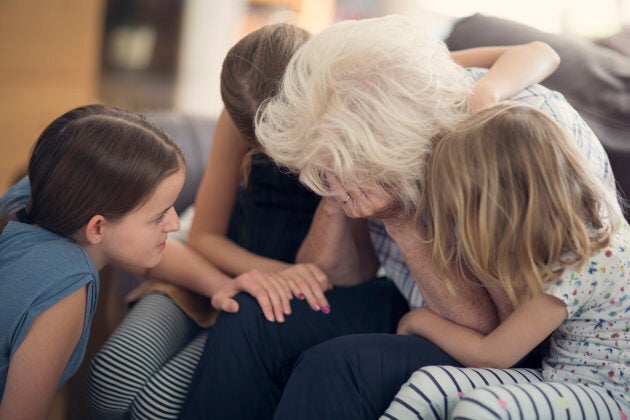 My husband often speaks of the support he received from family, friends and his school during this very difficult time. Unfortunately, these helpful responses aren't what the families of my patients receive.
As an adolescent psychiatrist, I have spent the last 10 years working on inpatient psychiatric units, where I have diagnosed and treated adolescents with what was initially psychosis, and later diagnosed as schizophrenia. I have had to sit face to face with mothers, fathers, aunts, grannies, brothers and sisters, and tell them that their teenager — the same one that cuddled up to them at night, baked cookies and scored the winning goal in soccer — has schizophrenia, a lifelong chronic condition which has robbed their child of their mind, their ability to differentiate what is real and what is fantasy.
For many this diagnosis comes as a surprise.
Even once we have treated the frightening positive symptoms (hallucinations and delusions) the vast majority of patients are left with lifelong negative symptoms (apathy, inability to experience pleasure, lack of motivation, decreased or blunted emotion and decreased speech) in addition to significant cognitive decline. By the time these parents have come to me, their child has often been ill for some time. Despite this, for many this diagnosis comes as a surprise.
No one wants to hear, "Your child has schizophrenia."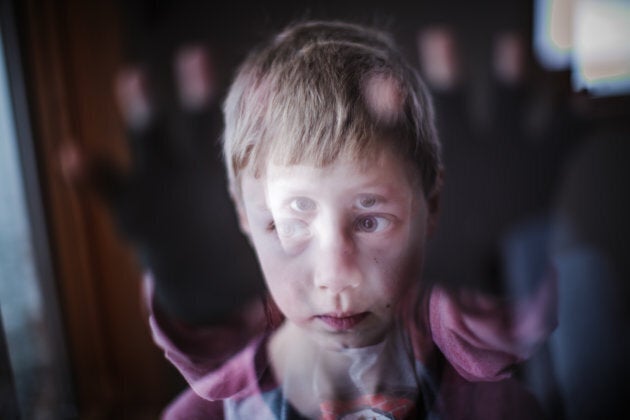 I have spent considerable time reflecting on how to deliver this news. Is there a right or best way to tell a parent about their child's schizophrenia? How can I be supportive, empathic and hopeful, yet honest and direct? I try to imagine — how would I want to be told the news?
What continues to shock and sadden me is what happens after parents leave my office. Too often when they call their families and friends, they discover that they, particularly the mothers, are blamed for their child's schizophrenia or other psychotic disorder.
All of the mothers of my patients have been blamed (at some time or another) for their child's illness by people they encounter, and even by health care workers. Yes, this still goes on. It is time that we stop Mother Blaming, and we focus on what we know is true about schizophrenia — that it is a brain disorder, where there is too much dopamine active in the brain.
Parenting, even bad parenting, does not cause schizophrenia.
Although we don't know the exact cause, scientific evidence does tell us that parenting, even bad parenting, does not cause schizophrenia. We all (myself included) have parenting moments that we would like to take back or "do over." Although we should take the time to reflect on these moments, and work to do better, we should do so with the knowledge that they do not cause schizophrenia.
I say this because the holidays are coming up. When a child gets diagnosed with cancer, which often has better outcomes than schizophrenia, the family is embraced with love. They are showered with care packages, hampers, food delivery schedules and spa gift cards. Go Fund Me campaigns are even started. When a young person is diagnosed with schizophrenia, the family is often isolated, shamed, ignored and silently shut out of the community. Sometimes I wonder if people think that psychosis is contagious.
What these families need is to be embraced, loved and cared for in the same way we care for parents whose children have other serious illnesses. It's time to stop blaming, and start caring. This holiday season, as you prepare to celebrate, please take a moment to think about how you can support a loved one who is or has a family member suffering from a serious mental illness. Think about what that parent could be going through, and care in the best way you know how.
Dr. Jennifer Russel is an adolescent psychiatrist. She lives in Vancouver with her husband, two children, her dog and one fish.
Have you been affected personally by this or another issue? Share your story on HuffPost Canada blogs. We feature the best of Canadian opinion and perspectives. Find out how to contribute here.