 I have tried to disentangle my bulimia from my schizophrenia, but I can't: I was a bulimic schizophrenic. Not a schizophrenic bulimic, though; I had the schizophrenia because my fundamental brain chemistry was abnormal, while my bulimia was more psychological. The schizophrenia could exist on its own, but the bulimia was brought out, worsened, and maintained in part because of the schizophrenia.
The bulimia began, as most things do, after a heart-wrenching break-up, a time when my schizophrenia was taking an even stronger hold on my life. My body, my brain, responded with a fairly normal desire to consume comfort food. Fairly not normal were the voices of my schizophrenia telling me I needed to be punished by an eating disorder.
That first day, it was ice cream. I was past my second litre, trying to somehow ingest the third, when my stomach had not one bit of space left. Dimly, yet enticingly, I recalled tales of the vomitoriums of ancient Rome, remembered girl secrets of high school. I walked calmly to my bathroom, hunched myself over the toilet, and slipped my clumsy fingers down the back of my throat. Heave, heave: it worked! Ice cream up, stomach back to empty.
"Yes, you stupid girl! You throw up, we celebrate! Again, again, again. Look at her, going back to that tub of ice cream. Loser! Pig! Disgusting girl. Fat, fat, fat!"
Those shouted taunts were my voices, auditory hallucinations of my schizophrenia. They wanted me dead ("Die, girl, die!") and now that the relationship drama of the past year had been left behind they hoped that I would hear their loud, continuous jabs and obey. As yet, I was resisting their death wishes, but I had to instead hurt myself another way. Bulimia -- "Mia" -- was the choice.
I wonder now how many people turn to an eating disorder as a result, in part because of their psychosis (Note: eating disorders are not caused by any one thing; I simplify here). Do others try and escape their voices with self-harming behaviors such as bulimia, like I did? Do their voices also spur them on, barking commands to binge, demands to purge, and judgments when they obey? Then there is the control issue: eating disorders are often born out of the desire for the control of something, anything, when severely stressed by life's difficult experiences. Certainly being involuntarily hospitalized repeatedly and at length would constitute stress. That was my experience and Mia thrived under the schizophrenic duress.
In the hospital, where I was diagnosed with paranoid schizophrenia, I was put on an antipsychotic medication (risperidone) and left to heal for four and a half months. Mia snuck leftovers from meal trays and vomited in the shower. I was not a quick learner of purging, though, and my weight went up. I had been weighed me on admission: 118 pounds, clothed, on my five-foot-five frame. Disgusting, I thought: I had been 106 pounds that first night of ice cream purging.
That first night. A dozen years of bulimia began that night. Like a drug, it hooked me my very first time. Then, after risperidone brought tremors and rigidity (like Parkinson's disease) I was put on olanzapine. Terrible mistake: I was, within two months, 137 pounds of (in my opinion) fat. My purging went wild, but was imperfect still, and my binges lingered on my fleshly body.
Olanzapine gave me a ravenous appetite hardly silenced by leftover rice puddings and unwanted Ensure, twinned with a decrease in metabolism. Thus, purging became all-important as my weight ballooned. Another link Mia owed to my schizophrenia and its treatment.
A move across the country from Halifax to Vancouver left neither my schizophrenia nor my bulimia behind, but at least afforded a change to the antipsychotic clozapine. Then quetiapine. In between, I relapsed (I had stopped taking my medication) and my schizophrenia found new ways to dictate my diet. So, a "Deep Meaning Diet" was adopted: carrots, because a "car" "rots" the environment, cereal, because I could "see" what was "real," and fruit juice front concentrate (it is a good thing to be able to concentrate). Also, I ate cookies from coffee shops where the cookies were alternatively called "Morning madness" or "Morning glory" -- meaning, what others called my "madness" I called my "glory." Thus Mia was there, too, ever offering enticingly to slip me into a delusion of comfort and control.
Several years later now, I don't see my psychosis (I take pills) and am free of Mia. I was hospitalized a dozen times for the former and in residential treatment for the latter. Now, life is easier, quieter without them. There is such shame around eating disorders and such stigma around schizophrenia that I wonder how many others experience similar ties between the two -- secretly suffering. I hope that by speaking my story others will be more empowered to find the help they need.
Interested in more of my story? My memoir "When Quietness Came: A Neuroscientist's Personal Journey With Schizophrenia" is available on Amazon.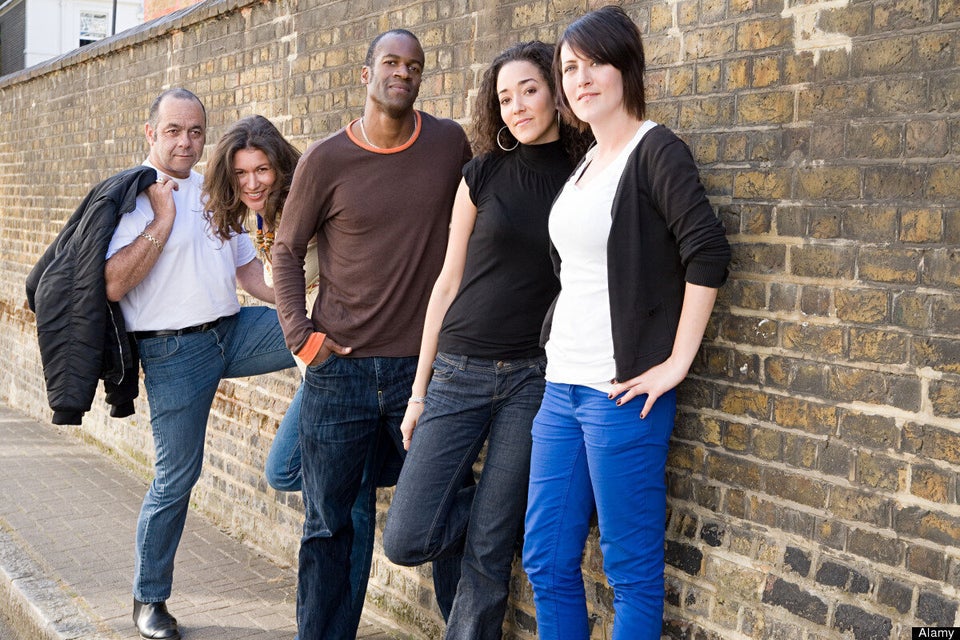 The Toll Of Mental Illness In Canada