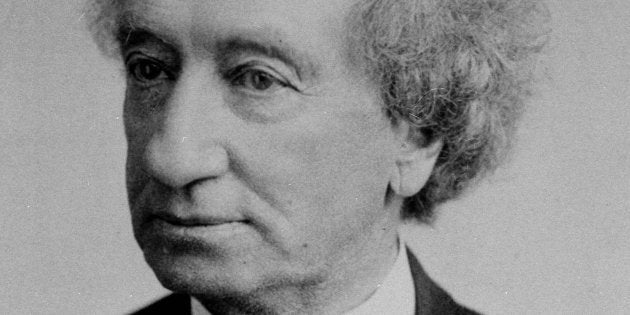 The Scottish government has removed articles about the legacy of Sir John A. Macdonald from its website, citing the concerns of Indigenous peoples in Canada.
"While we want to celebrate the very positive contributions Scottish people have made across the world, we also want to present a balanced assessment of their role and are reviewing the wording of these articles in that light," the Scottish government said in a statement provided by media manager Tom Whittles.
"We acknowledge the controversy around Sir John A Macdonald's legacy and the legitimate concerns expressed by indigenous communities on the commemoration of his life. The views of these communities must be respected."
Debate over Macdonald's legacy has raged across Canada in recent weeks. The City of Victoria removed a statue of Canada's founding prime minister as part of a project to reconcile with the Songhees and Esquimalt Nations.
Macdonald was instrumental in creating Canada's residential school system, which was in operation for more than 120 years. Indigenous children were taken from their parents, sometimes by RCMP officers, and forced to attend schools where they were forbidden from speaking their own language and practising their culture. It's estimated that at least 6,000 children died in these schools and tens of thousands experienced sexual and physical abuse.
Scotland funds a family skating event, the Great Canadian Kilt Skate, in Macdonald's honour in cities across Canada. The event will be rebranded with input from Indigenous communities, Scotland's spokesman said.
Macdonald was born in Glasgow and immigrated to British North America at the age of five. He was prime minister between 1867 and 1873, and again from 1878 to 1891.