Conservative incumbent Scott Reid has received the endorsement of two marijuana-rights groups, who say the Tory MP has been a "remarkable voice" for cannabis in Parliament.
The National Organization for the Reform of Marijuana Laws in Canada (NORML Canada) said it is putting all its efforts this election behind the Liberal party — which is advocating legalization — but it is making one exception for Reid, the Conservative incumbent in Lanark–Frontenac–Kingston.
"Reid supports small government and individual liberty, and understands that cannabis prohibition is a big government intervention that wastes taxpayer money while treating adults like children," Craig Jones, NORML's executive director, said in a statement. "We … wish there were more small government/individual liberty Conservatives in Harper's caucus."
Cannabis reform group Sensible BC said it is promoting an "anybody but Conservative" campaign but is also making an exception for Reid.
Dana Larsen, Sensible BC's director, said Reid speaks passionately about the need to end the drug war and legalize all banned drugs, beginning with marijuana. "I wish more Conservative MPs were as intelligent and principled as Scott Reid."
Reid, an MP since 2000 who was first elected under the Canadian Alliance banner, has quietly opposed his party's stand on drug prohibition in Parliament for years. He voted against his government's toughened penalties for pot possession, for example, but hasn't embarrassed Stephen Harper over the issue.
"The most significant gateway drug is cigarettes, and the drug that does the most damage is alcohol, and they are both legal, and should be in my view," he said.
In a 2001 essay in Policy Options magazine, Reid made the case for ending prohibition by stating that illegal drugs are no more dangerous than legal ones, that prohibition raises health and safety risks and that it makes society as a whole less safe by skewing the allocation of funds for law enforcement needs towards the drug war.
He also suggested that Canadians might be ready to support decriminalization of marijuana and legalizing heroin use for pain relief in terminally ill patients.
Reid did not respond to a request for comment.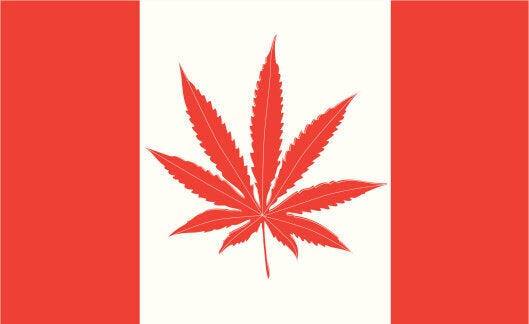 Which Province Smokes The Most Pot?
Popular in the Community