A passenger on an Air Canada Express flight from Penticton to Vancouver got more than a scenic view when he watched a bolt break off the plane and embed itself in the outer window.
Matt Langlois posted photos to Reddit with the title: "So about halfway through my flight I heard a loud POP, looked out my window at a bolt that flew off the prop and broke through the outer pane."
Langlois, who lives in Penticton and does survey work in the Fort McMurray oilsands, admits he was spooked.
"When I heard the noise, my stomach jumped up into my throat," he told The Huffington Post B.C. in an email on Thursday.
"A million things ran through my head at once: Is the plane going to de-pressurize? What part of the wing did it come from? Is the wing breaking apart? How strong is the second pane of glass? How do I put on a mask if it drops down? But ... I got up quietly [and] told the flight attendant what had happened."
The flight attendant called the pilot, who said it would be fine until landing because the cabin was pressurized, Langlois explained in his Reddit post.
The pilot added that he had never seen such a thing happen in more than 25 years of flying.
"Air Canada, the pilots, and the crew all handled it professionally and were very reassuring," he told HuffPost B.C.
Jazz Aviation, which operates the regional flight, confirmed to The Daily Mail that a one-inch bolt on the Dash 8 plane came loose and struck the outer acrylic window pane, causing a small hole. However, the interior pane was not affected.
''There was no emergency declared and the aircraft landed safely and without incident. This is a highly unusual incident and our maintenance personnel in Vancouver have inspected the aircraft and are making the necessary repairs. We do apologize to our passengers for any concern that this incident may have caused."
The plane, headed from Calgary to Grande Prairie, made an emergency landing in Edmonton.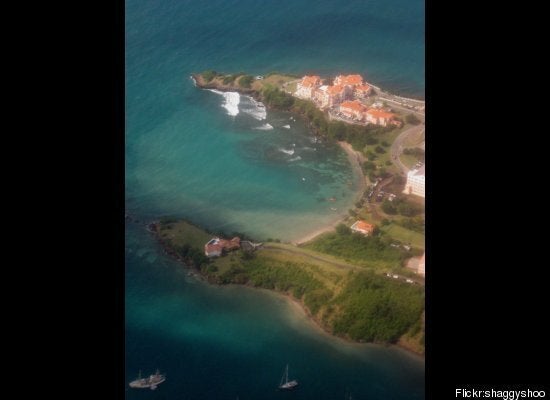 Views From Planes