Ryder Aviogana, who is from Kugluqtuq, Nunavut, was a water boy at the Kitikmeot Cup hockey tournament two years ago, according to a comment on the viral photo that's been shared by CBC Nunavut and across Reddit. But, given his recent stick handling, he might be ready to graduate from water boy to on-ice player.
"Good job maybe your stick (will) get lots of goals now," a commenter wrote on CBC Nunavut's Facebook post.
The photo of the boy was originally shared Tuesday morning by CBC Nunavut's Facebook page, and most of the reactions have been overwhelmingly supportive.
"A youth from Kugluqtuq Ryder Aviogana caught his seal with a hockey stick down on the shore near the community. His Uncle Liam Mulgrew says, 'He makes me really proud to be his uncle!.' He took the picture," CBC Nunavut posted.
"He must have an awesome slap shot," one commenter wrote on Facebook.
"Now that's Canadian!!" wrote another.
"What a cool kid!! Looks like that pelt might have some nice markings, too! Wear that seal with pride, kiddo!" another commenter wrote.
A tradition not without controversy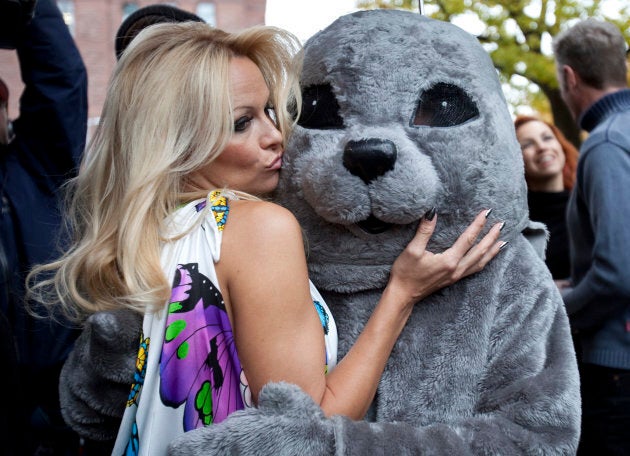 Indigenous people in Canada have a constitutionally-protected right to hunt marine mammals, including seals, "as long as the harvest is consistent with conservation needs," according to Fisheries and Oceans Canada.
"Seal products hold a significant cultural and traditional value to northern communities, which is of key importance to the Government of Canada," Fisheries and Oceans Canada writes on their website.
The commercial seal hunt has been protested around the world. Much of the controversy is over the method of killing, which, traditionally, is via a club to the head.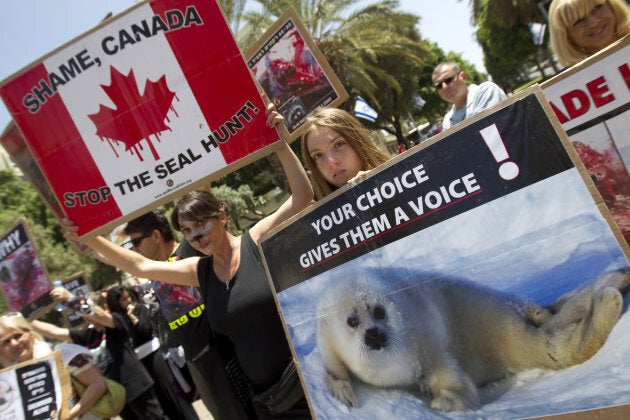 Many of the images associated with the seal hunt protests are of baby whitecoat seals, but it's been illegal in Canada to hunt baby whitecoat seals since 1987, and Canadian Inuit mostly hunt ringed seals, anyway, HuffPost Canada previously reported.
The European Union (EU) has banned trade of seal products since 2010, but makes an "Inuit exception."
"Hunting is in our nature"
While reactions to the boy's photo have mostly been in praise of his catch, some people questioned whether a hockey stick was a humane way to kill a seal, and others accused the boy of animal cruelty.
"Anyone else horrified a child killed an animal with a hockey stick?," one Reddit user wrote.
"A boy clubs a seal to death with a hockeystick is okay. I just don't get it anymore," someone else commented.