Talk about a memorable performance!
On Saturday, a Montreal busker got the surprise of a lifetime when singer Seal joined him for an impromptu duet on the street.
Jason Deeh Pitre, a member of local band The Scroll, rocked out to the classic song "Stand By Me" with the Grammy Award winner near Montreal's Notre-Dame cathedral.
Fortunately, their show caught the attention of some passersby, who quickly shared their videos on YouTube and Twitter.
According to Pitre, the "Kiss From a Rose" singer watched him perform his set for an hour. "I notice a tall, bald, well-dressed black man sitting there observing me," Pitre recounted on Facebook. "I think nothing of it, but I hear him harmonizing with me under his breath at times."
After he finished his set, Pitre said the 53-year-old approached him, handing out compliments.
"Some people come up to me to talk. One of them is the tall black man. He's trying to get my attention. 'You really touched me. You have an amazing voice! Seriously. Your guitar playing too. You really touched me.'"
At first, Pitre didn't recognize him until he noticed the "famous 'Seal scars' on his cheeks."
"'Excuse me, are you Seal?', I ask a little shocked. 'Yes', he says softly," Pitre recounted.
After taking a photo together, the London-born rocker admitted he was in Montreal to perform a secret show and asked Pitre if they could sing together and suggested "Stand By Me."
Read his whole account of the experience below:
"I am please [sic] to say that Seal, an old hero of mine, is a class act," wrote Pitre. "I hung out with the dude for 10min [sic] and he was gracious, complimentary and real. I've met many celebrities in my life, sometimes as a fan, sometimes as the singer of The Scroll, and lately, sometimes as a busker. None of them were as cool and personable as Seal. And to think that he sat there for my WHOLE set when he had a place to go! In a way, I'm happy that I didn't know it was him, because I would of been too self-conscious."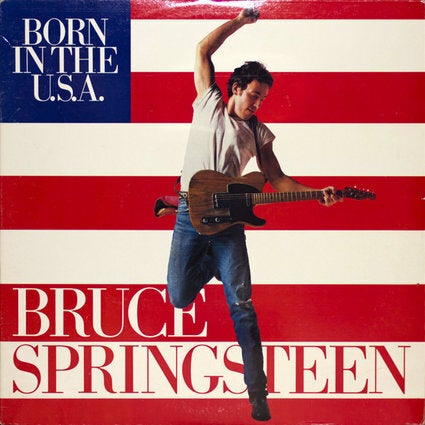 80s Rock Stars, Then And Now