Seal hunt supporters will not take Ellen DeGeneres's opposition lying down.
Though she considers herself an "Ellen" fan, she was disappointed when she requested that Samsung donate $1.5 million to the Humane Society of the United States (HSUS), an organization that is vocally opposed to the seal hunt, after she took the record-breaking "Oscars selfie" with one of the tech giant's phones.
In a blog post on Wednesday, Arnaquq-Baril encouraged people to take pictures of themselves wearing sealskins and to tweet them at DeGeneres's Twitter account with the "#Sealfie" hashtag.
Seal meat is a staple food for Inuit and they should have the right to make a living off their animals just like anyone else, she told The Canadian Press.
Meanwhile, in an interview with QMI Agency, Inuk seamstress Sandi Vincent challenged DeGeneres's assertion that hunting seals is "inhumane."
"In Inuit culture, it is believed seals and other animals have souls and offer themselves to you. Humanely and with gratitude we accepted this gift," she said.
The hashtag has generated over 100 tweets. Most participants posted photos of themselves wearing sealskin clothing:
Others posted pictures of themselves harvesting seals:
In Iqaluit, over two dozen people gathered at the Four Corners to take a Sealfie together on Thursday, CBC News reported:
The Council of Canadian Academies reported that 35 per cent of Inuit households in Nunavut don't have enough food to eat, while 76 per cent of preschoolers skip meals and 60 per cent have gone a day without eating.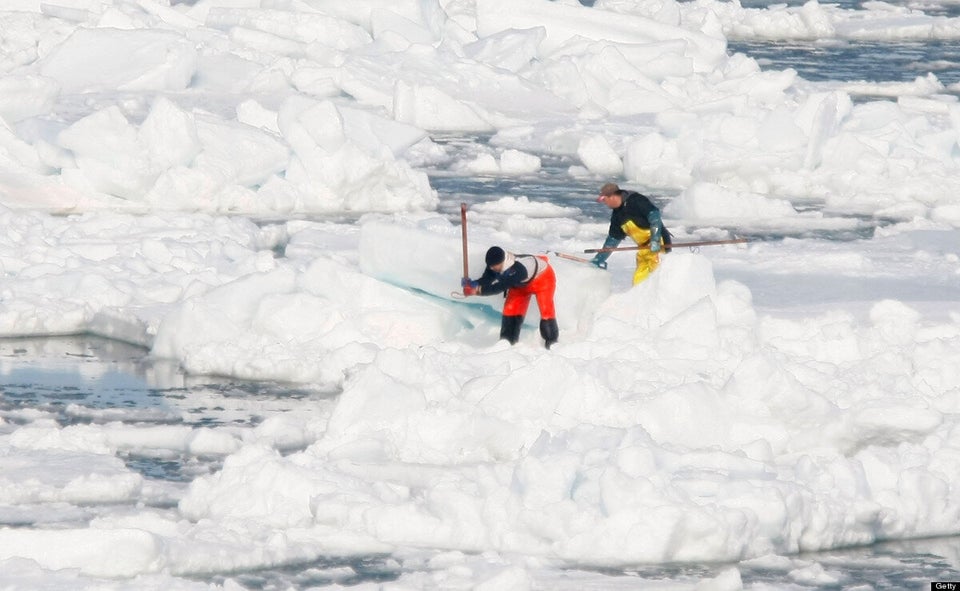 Canadian Seal Hunt