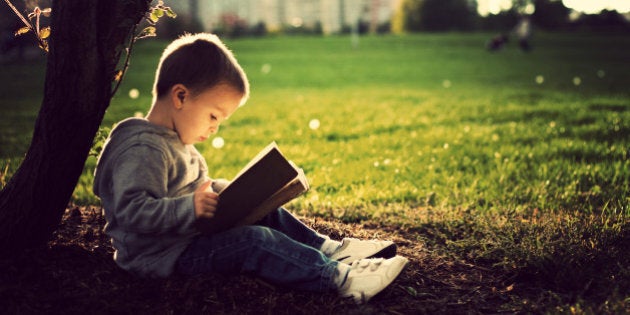 Autumn is here and the kids are back in school. It's the perfect time to get them excited about reading, after a summer that may have been filled with outdoor activities. But what do you do if your little one is less than thrilled with the prospect of opening up a book?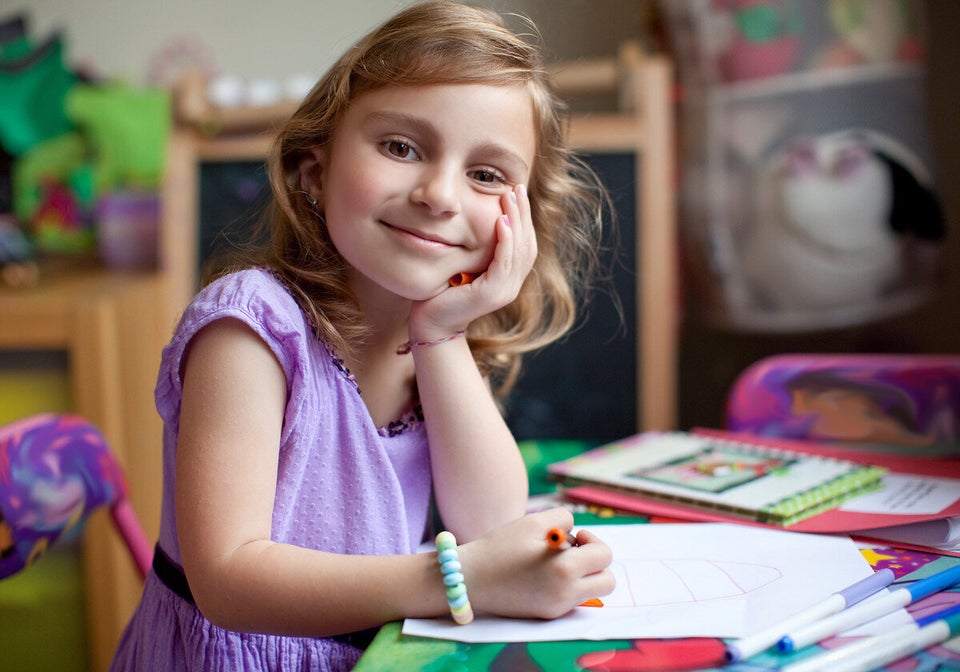 Season Of Reading: Getting Your Kids Ready To Read This Fall
Children love gifts, so why not congratulate them on a new school year by letting them pick out one or two brand new books? Part of the fun of learning to read is discovering adventures and characters on their own. "Kids always like to feel as though they have a choice," says Meghan Howe, Library Coordinator for The Canadian Children's Book Centre, a national, not-for-profit organization dedicated to promoting Canadian books for young readers.
Howe adds that the books should be in your child's interest area. "It is important to find out what your kids like. If they like trains, you should try finding books that feature train characters or non-fiction books about trains that they would find interesting."
Or, get them in the mood for fall holidays such as Thanksgiving and Halloween by bringing home an age-appropriate themed book.
For very young readers (3-8 years), the CCBC recommends picture book The Haunted House That Jack Built, by Helaine Becker.
For beginning readers (6-9), the Easy-to-Read Spooky Tales Series by Veronika Martenova Charles is a good choice.
For intermediate readers (7-10), why not try a graphic novel such as That One Spooky Night by Dan Bar-el?
The CCBC says young adult readers (12 and up) might enjoy The Darkest Powers Series by Kelley Armstrong.
For Thanksgiving, try Reading Railroad Books: Thanksgiving is For Giving Thanks, by Sonja Lamut, which helps young children explore what they are thankful for.
Beginning readers will also enjoy seeing their familiar friend Franklin in Franklin's Thanksgiving by Paulette Bourgeois.
For toddlers, try a colourful board book such as The First Thanksgiving: A Lift-the-Flap Book by Kathryn Lynn Davis.
Older readers can learn about Thanksgiving in this country with Thanksgiving in Canada by Krys Val Lewicki.
Got a budding chef in your home? Why not pull out some recipe books and start creating? Reading the name of the recipe, pulling out the ingredients and reading the names on the boxes and bags of items like flour and sugar is a sneaky way to get your kids reading everyday objects without realizing it.
If your children continually resist "traditional" story time but have a competitive streak, designate a family fun night. Before you start Trouble or Snakes and Ladders, have the kids read the instructions aloud. During the game, if there's a conflict over a rule, have your children look up how to solve it in the instructions.
Signing up for a library card can give young ones a sense of responsibility. Visit the library often and let them examine different reading materials: magazines, pamphlets, DVDs. Let them take out a comic or graphic novel if that's what they're into. It's still reading using pictures and words, says Howe. For reluctant readers, there are books called books called hi-lo books -- "high interest, low vocabulary," says Howe. "They are often short, fast-paced stories that appeal to the intended audience."
For young children just learning letters and beginning to sound out words, it's helpful to label everyday items that they'll encounter. Place large, clearly written signs on things such as the refrigerator, bed, desk, etc. Point out the words often. They'll be adding to their vocabularies every day, without even knowing it!
Lastly, Howe says the most important thing parents can do is start reading with children in infancy and get them used to books and the written word at a very young age. Children also learn reading through repetition, so using car rides to sing songs and recite rhymes can be helpful. And remember, you are your child's biggest influence, so if they see you as an avid reader, it will rub off on them. "When kids see adults enjoying a good book, they get a very important message: you never outgrow books," says Howe.