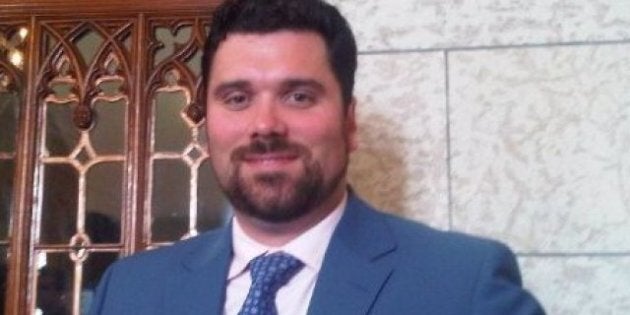 Sebastien Togneri, the high level Tory operative accused of blocking freedom of information requests and consequently shunned by the federal Conservatives, is now the caucus whip for the Alberta Wildrose Party.
Wildrose spokesman Vitor Marciano said hiring Togneri meant getting a young, high-level performer with tremendous experience at a good price and downplayed the fact that bringing the young politico into the fold may draw negative attention to the party.
"He's a high-calibre inidividual who's had some very important jobs in some very important, high-level government departments," said Marciano.
"It's a very good opportunity for us.. as we were able to get somebody with that kind of experience for a bargain price."
Togneri set off a political firestorm when it was revealed by The Canadian Press that he, as a senior aide to then Public Works Minister Christian Paradis, had ordered the "unrelease" of a sensitive document that the department was set to provide to the news agency after a request under the Access to Information Act.
As a result, he was the subject of a year-long probe by Canada's information commissioner in 2011 in which he was found to have meddled in a number of access-to-information files in 2010. The investigation concluded that Togneri had interfered with the release of a record, even though he had no legal authority to do so.
He quit the federal government as a result.
Story continues after slideshow
Togneri was then investigated by the RCMP, who later dropped their probe, but not before Togneri was dumped from conservative Edmonton MP hopeful Ryan Hastman's unsuccessful 2011 campaign.
Marciano said the party is well-aware of Togneri's checkered past but re-enforced the fact that Mounties dropped their investigations and that bad calls in the past don't negate the fact the new hire is an asset to the organization.
"When you're under 30, you should be allowed to make mistakes," Marciano said of Togneri.
"He understands the ramifications of what he's done and has learned from his mistakes."