A new Canadian comedy series wants to make one thing clear: it isn't just an "Asian show."
"Second Jen" is about two second-generation millennial women growing up with immigrant families.
Starring 26-year-old Chinese-Canadian actress Samantha Wan and Filipino-Canadian actress Amanda Joy, the show is reflective not only of their own experiences, but of many Canadians who grew up in Asian households.
The series originally started as an idea when Wan and Joy met on the set of a horror film four years ago. As women of colour working in showbiz, they began questioning the types of roles they received in film and television.
"We realized we were auditioning for mail order brides and geishas — we needed to make our own shows to represent the neighbourhoods we grew up in," Wan tells The Huntington Post Canada.
They went on to create and write six episodes of "Second Jen."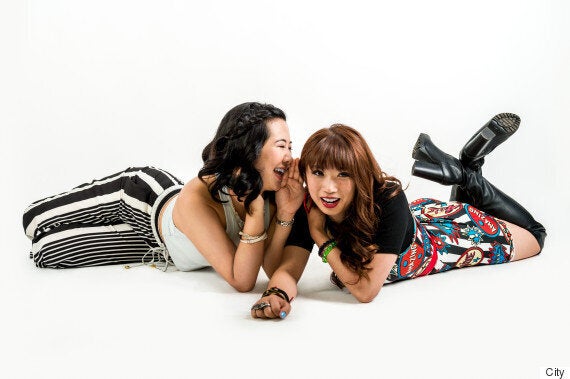 Samantha Wan and Amanda Joy
As the first episode shows, the series is about everyday life for many second-gens: renting your first place (without your parents' consent), awkward make-out sessions in high school and some of the absurd theories you hear at home — like migraines are caused by pre-marital sex.
But being female Asian leads, there's also the burden of representing their whole community.
"I could write from my own life and maybe somebody says that's a stereotype," Joy says. "But this is my life and my family and we set out to make a comedy."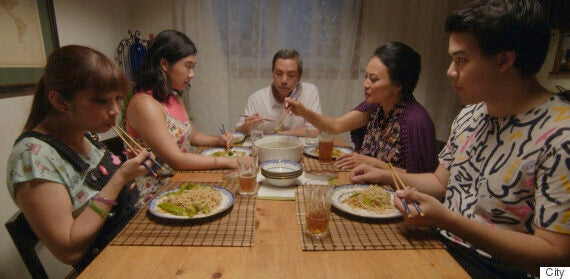 And although there are new Canadian-made shows like CBC's "Kim's Convenience" and "Blood and Water" on OMNI, Wan says they — including "Second Jen" — are still being labelled as "Asian shows."
"You don't say this white show and this white show, there can be more than one Asian show and these shows aren't being Asian anyway," she says. "The only way to get away from tokenism is to stop being a token."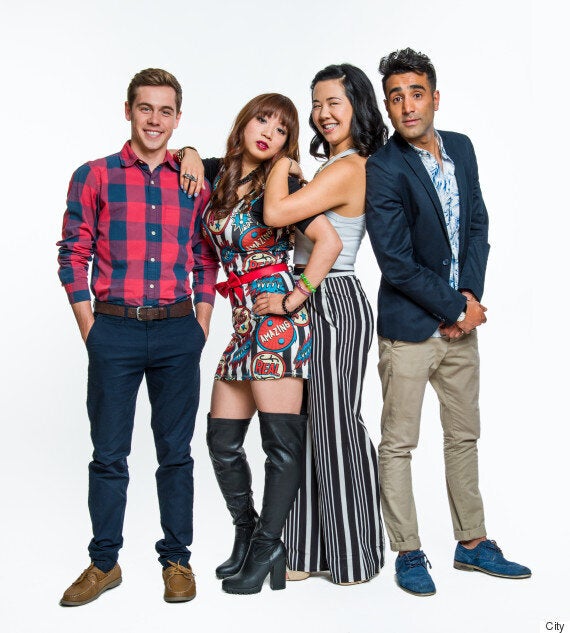 From left to right: Munro Chambers, Amanda Joy, Samantha Wan and Al Mukadam.
Both women agree that although the media landscape is starting to shift towards better inclusion, there's a long way to go when it comes to diversity both from a casting and producing aspect.
"I would like a day when it's not diverse to have people of colour on TV, it's just normal," Joy says.
"Second Jen" premieres on City on Oct. 27 at 8:30 p.m. (EST).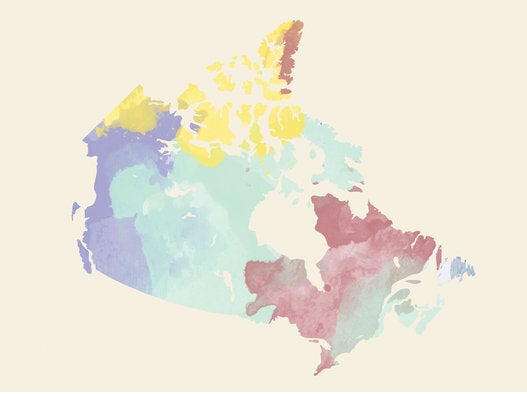 Who Are Second-Gen Canadians?