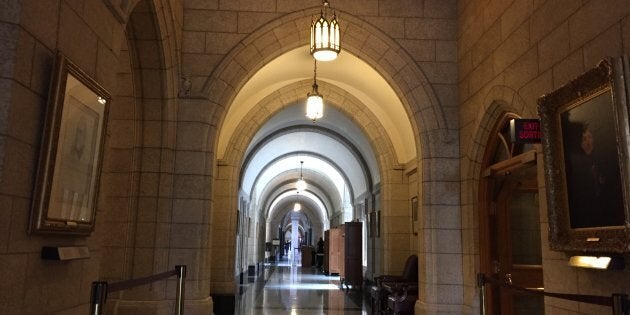 The story of a woman who was led through a questionable hiring process as she tried to apply for a job with Justin Trudeau's government made its way to a secret section in the Prime Minister's Office charged with resolving harassment cases, HuffPost Canada has learned.
Her contact with the PMO began after she publicly posted on Facebook that a staffer at the time, Claude-Éric Gagné, had messaged her months after a failed job interview. She noted she had screenshots of their Facebook conversation, which included Gagné complimenting her body.
A day after Denis' public Facebook post, Brett Thalmann, the PMO's director of administration and special projects, reached out to Denis. He said he wanted to offer her an opportunity to provide the PMO with more details about what happened.
Denis responded by questioning Thalmann's tactics and nothing that Gagné — who was on a paid leave of absence following complaints of improper behaviour towards women — was being investigated by a third party.
"I can put you in touch with the third party if that's what you want," Thalmann told her.
"It's what you should have done first if your organization really cared about women," she replied.
The PMO told HuffPost that in October 2017 — prior to Gagné's forced leave of absence — it created a formal Harassment Resolution and Investigation Office for all "exempt staff" — for example, the political aides who work in the PMO and in ministers' offices — who wish to file a harassment complaint.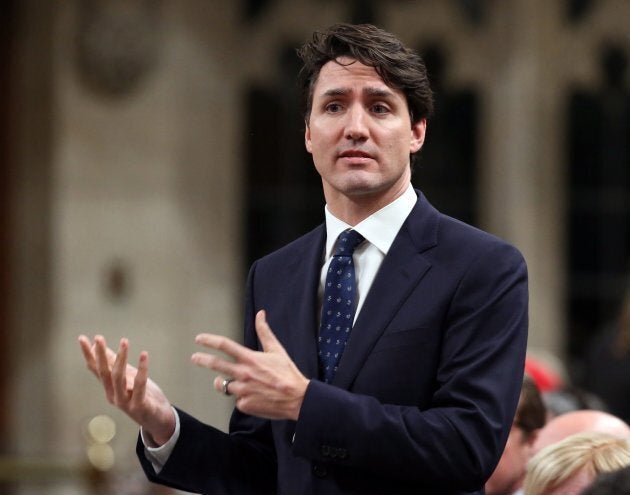 The Liberals worked with various experts, counsellors and lawyers to make sure they had "all the right processes in place," Trudeau said Monday on his way to question period. "We followed their advice and all these processes are things that all our staff know all about."
The office is further proof that the government takes harassment very seriously, said his press secretary Eleanore Catenaro.
"All members of staff have the right to work in an environment that is safe and respectful, and we do not take this responsibility lightly," she said.
"The office handles the complaints it receives, responds to them, and if needed, it can establish an official independent inquiry," she added.
The "bureau" is headed by Thalmann, who is charged with human resources within the PMO; Sabina Saini, whose primary job is deputy director of policy, also handles requests. Catenaro said all personnel are invited to share their concerns with Thalmann, Saini, or any other member of the senior team.
Number of complaints not disclosed
She declined to provide more details, such as the number of complaints it has received, citing confidentiality. "We want to protect the integrity of the process," she said.
But Catenaro defended Thalmann's approach in Denis' case. Thalmann had not made the quick Facebook approach to ward off any political embarrassment, she suggested, but rather communicated with Denis to "ensure she was aware of the process to follow if she wanted to share her story with the independent investigator."
Gagné resigned last week. He said the misconduct investigation had been dragging on for months and the stress was not good for his health.
Catenaro told HuffPost that the independent investigator had filed her report on Friday, but since Gagné had resigned, the findings would not be made public.
This kind of behaviour is entirely unacceptable. I do not tolerate it in my office. The government does not tolerate it.Bardish Chagger
In her blog post, Denis also alleged another Liberal staffer, Vahid Vidah, made sexually suggestive remarks during what she thought was a job interview process. Vidah — who left then-Small Business and Tourism Minister Bardish Chagger's office more than a year ago — acknowledged that he made comments, but said at "no time" did he make any sexual advances or requests.
On Monday, Chagger told reporters she only learned of the incident last week. "This kind of behaviour is entirely unacceptable. I do not tolerate it in my office. The government does not tolerate it," said the current House leader.
Chagger added that her office would be investigating why she had not been told sooner of Denis' report to her then-chief of staff.
Related on HuffPost Canada: