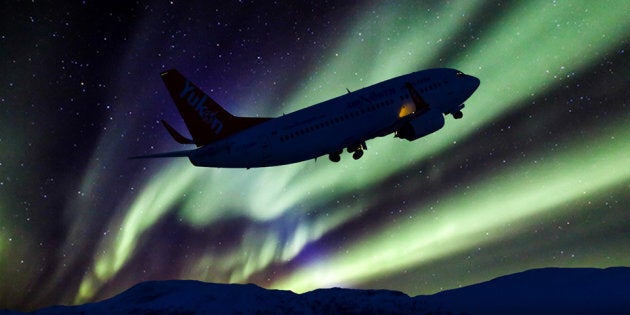 In a Canadian first, an airline will offer a flight just for viewing the northern lights this fall.
"One of the best places to see the Aurora Borealis in the northern hemisphere is in the Yukon," Anthony Gucciardo, president of the Yukon Astronomical Society, said in a press release. "This flight will allow guests to see the northern lights from within the auroral oval, meaning the area with the highest probability of seeing the northern lights."
The Yukon Astronomical Society partnered with Air North and Tourism Yukon to make this one-off special happen. The flight will leave Whitehorse on either Nov. 24 or 25, depending on the aurora forecast, and is limited to 78 people.
"This one-of-a-kind experience will offer spectacular and unmatchable views of high-altitude aurora at 36,000 feet," the Air North website says.