Last year the Conservative government spent more fighting Indigenous people in the courts than it spent going after tax frauds. The latest Public Accounts show that the $106 million that the Department of Aboriginal Affairs and Northern Development spent on litigation last year was more than any other department and almost double the $66 million spent by the runner up, Canada Revenue Agency.
Unfortunately, this approach is what we have come to expect from this government. They wilfully ignore Aboriginal rights, daring Indigenous people to take them to court on a range of issues; from First Nations' child welfare to resource development, the government's response has been "see you in court."
Time and time again, the courts have sided with Aboriginal people. One would assume this would serve as a wakeup call for the government that their approach is just not working. Unfortunately it has not.
The impact of their misguided strategy goes far beyond costly and unnecessary legal bills for taxpayers. The government's tactics have fuelled conflict and mistrust in every aspect of Canada's relationship with Aboriginal people. Who knew in 2011, when a government document listed Indigenous peoples as "adversaries" in terms of resource development, that this attitude would permeate every aspect of the Conservative's approach when dealing with Aboriginal people?
This is not only morally reprehensible, but bad economic management. This failed strategy doesn't just impact social and economic development for Aboriginal communities, but has serious consequences for the Canadian economy. The Aboriginal population is the youngest and fastest growing population in Canada. Further, almost every resource development activity currently operating or planned is within, or impacts, traditional Aboriginal lands, triggering a legal duty to consult and accommodate Aboriginal rights. With the federal government projecting more than 600 major resource projects yielding hundreds of billions of dollars from jobs, tax revenues, and spin-off industries over the next decade, courtrooms are not the appropriate venue to develop the needed partnerships with Aboriginal communities.
Litigation is the path to unnecessary delay, increased costs and a further erosion of trust. This is something that the business community, the former Conservative minister of both Aboriginal Affairs and Environment Jim Prentice and the Prime Minister's own envoy on energy corridors in B.C. have all made perfectly clear.
The Conservative government needs to completely rethink its approach to dealing with Aboriginal Peoples, not only because of the need for social justice and respect for their Constitutionally protected rights, but because the failure to do so will have enormous negative impacts on the Canadian economy.
It is no secret that Aboriginal Peoples in Canada are confronted with shocking gaps in life outcomes in terms of education, health and other social indicators. The crisis in First Nations' water systems, overcrowding and chronic housing shortages, the ongoing epidemic of violence faced by Aboriginal women and many other issues all need urgent attention. If we are to find solutions to these issues, and unlock the huge economic potential in Aboriginal communities, we must replace this government's confrontational attitude with a true partnership with First Nations, Métis and Inuit peoples. This approach must be rooted in a spirit of genuine respect and cooperation. It is just wrong for policies, programmes and legislation impacting Aboriginal people in Canada to be unilaterally developed in Ottawa and imposed, top down.
Prime Minister Harper's decision to abandon consultation and negotiation to drag Aboriginal issues through the courts is failing, costly, time consuming and undermines the honour of the Crown.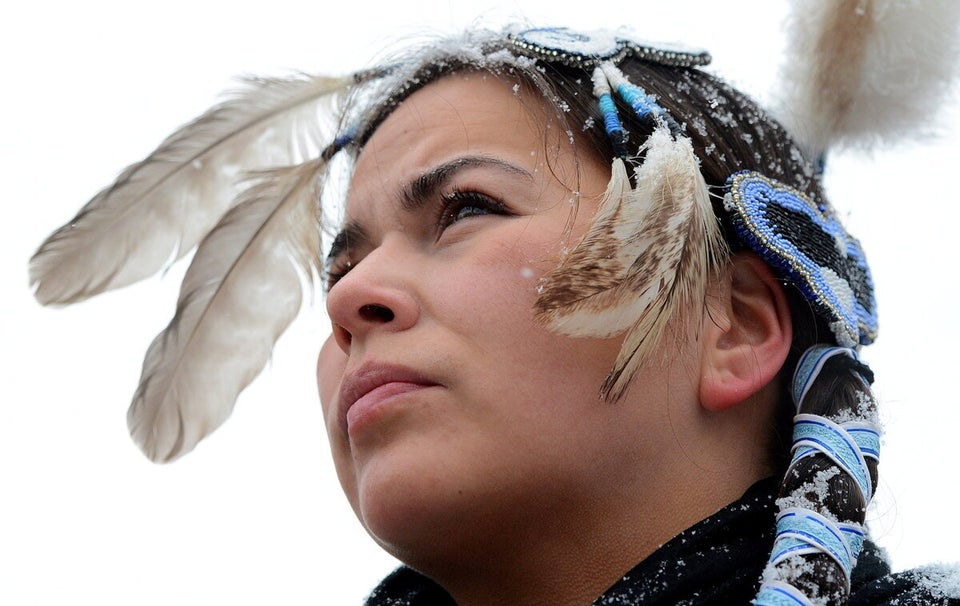 Idle No More: In Photos