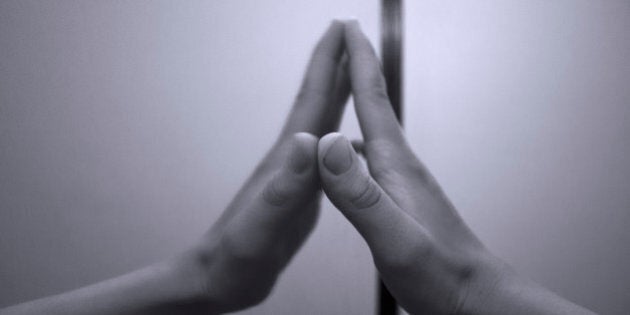 Anyone with children knows that many do not differentiate between good behavior and bad behavior to get attention. They simply want to have it, no matter what it takes to get it.
I recently came across a magnificent quotation from a Swedish poet, Hjalmar Söderberg, who brought this sad reality to my mind: "The soul seeks contact at any price." It searches for it in love, but also in hatred if necessary. To deprive it of any attachment to others is to allow it to die slowly.
I believe the worst thing we can do to someone is to ignore him/her; to act as if he/she did not exist. Not to see, to hear, nor feel that he/she lives and breathes, and that each breath is an invitation to share his/her experience.
We do not realize how much each person we encounter - whether it be a grocery store clerk, someone at work, or just a stranger on a bench - is looking for that special attention. Sometimes this is what makes the difference between a bad day and a good day for them.
But unfortunately, many of us do not take the time to really look at people; to look into their eyes to see if a smile or a few words on our part would lessen the sadness that we see on their faces.
For most of us, our relationships remain on the surface. We mechanically ask people to see how they are doing when, in fact, we are not interested in knowing it at all. Ultimately, we are already to move on to another subject before they have even answered.
Yet, I am sure that at one time or another, we all have met a perfect stranger who has given us his/her attention, and we received his/her gesture as a sweet embrace filled with love. Perhaps, that is what gave us the courage and strength to continue our day.
We need one another to keep our energy level high. Human contact is what nurtures us. It is as important as the air we breathe.
As Hjalmar says so well: "People want to be loved. Failing that, admired; failing that, feared; failing that, hated and despised. They want to evoke some sort of sentiment. The soul shudders before oblivion and seeks contact at any price."
For this reason, I encourage everyone to learn to see, and not just watch, learn to listen and not just hear, learn to feel and not just consider the other as a distraction in our field of vision.
We all need each other. By developing new reflexes so as to catch a glimpse inside others of the possibility of an enriching contact, we will feel less and less alone.