Haters, watch out. Selena Gomez is coming in hot to fight back against body shaming.
"I'm not going to give a f**k what people...I'm not going to let them get to me. I can do what I want. At the end of the day, this is not even going to be a subject once the album comes out."
The 23-year-old is set to release her second solo studio album on October 9th. The album cover, which Gomez dropped on her Instagram, has gained a lot of attention for its rawness. The black-and-white image shows a topless Gomez, with her legs and arms crossed, leaving her hair to cover the rest.
"I did start gaining weight and I didn't really mind it. I enjoyed it," she tells the show.
No one puts baby in the corner. You go, Selena!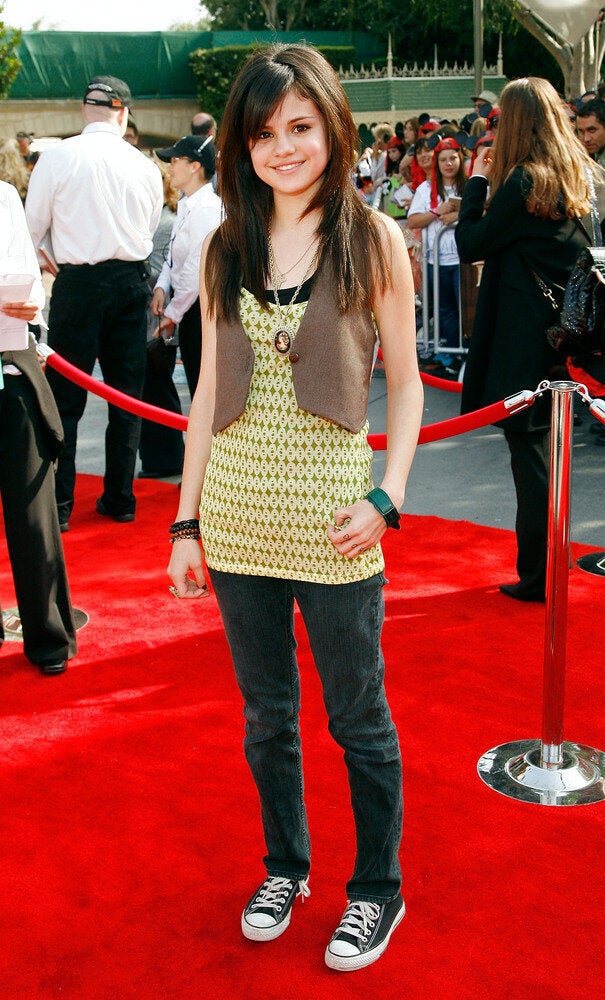 Selena Gomez Style Evolution