Someone call the fire department, because Selena Gomez is smoking hot in her little black swimsuit.
The 23-year-old songstress was spotted taking a dip in Miami Beach this past weekend rocking a high-cut one-piece that daringly dropped deep in the back. She emerged from the water with slick back hair and totally looked like a modern day "Baywatch" babe. #SLAY.
And if you can peel your eyes off the gorgeous swimsuit, you might notice the "Good For You" hit-maker is sporting some new ink. On her upper left thigh, the "om" symbol, a sign of peace, is clearly visible.
"I'm not going to give a f**k what people...I'm not going to let them get to me. I can do what I want."
All we have to say? Take that, body shamers!
Watch the video above to see Selena's sexy look!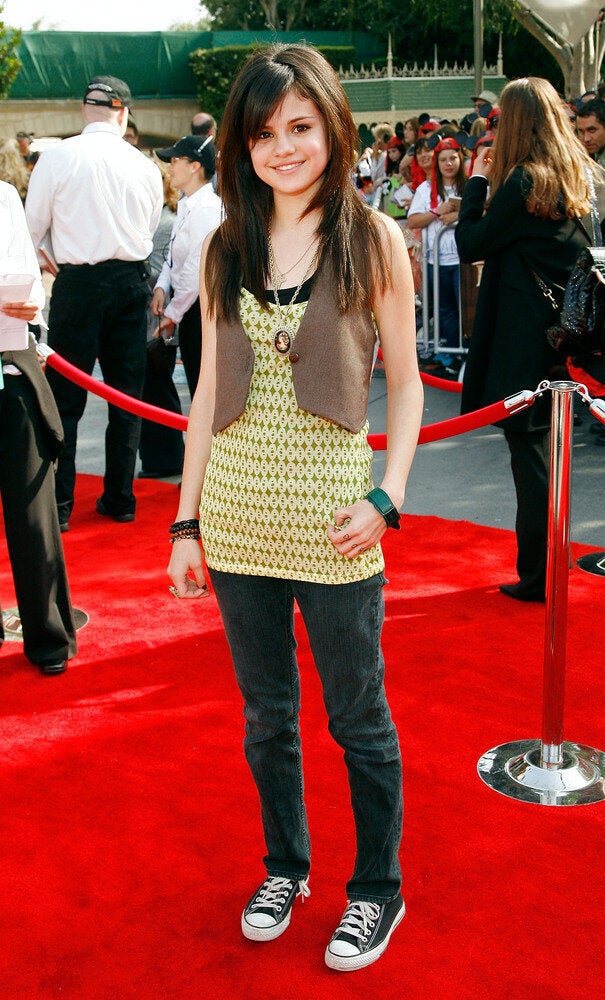 Selena Gomez Style Evolution