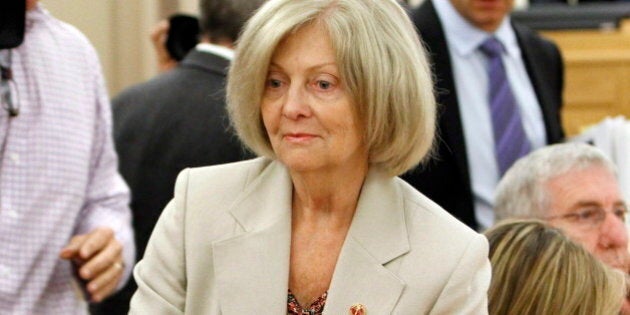 OTTAWA — A Conservative senator with close ties to Prime Minister Stephen Harper is pledging to return money she says she should not have claimed as living expenses while she owned property in Ottawa.
After serving in Harper's PMO, Carolyn Stewart Olsen was appointed to the Senate on Aug. 27, 2009 to represent her home province of New Brunswick. But the long-time Ottawa resident — she moved to the capital in the 1980s to work as a nurse before serving as Harper's press secretary and later director of strategic communications — kept her Carling Avenue condo for nearly two years, before she sold it for $465,000 on May 2, 2011.
As a senator who said she lived primarily in New Brunswick, or more than 100 kilometres away from the national capital region, Stewart Olsen — like embattled Senator Mike Duffy who declared his primary residence in P.E.I. — was considered to be on "travel status" when in Ottawa and was allowed to claim $86.35 per diem for food and $28 a night for housing. The practice was consistent within the rules in place for the upper house.
Records show that Stewart Olsen claimed $63,594 in travel and living allowances during her first 19 months in the Senate. It is unclear how much she claimed in living costs because specific breakdowns were not made public until September 2010.
Living expenses reviewed by The Huffington Post Canada, from September 2010 to May 2011, however, suggest Stewart Olsen claimed per diem on days the Senate did not sit, no committee or caucus meetings were held and she had no Senate-related business in Ottawa.
The practice was consistent with the rules in place at the time — although this spring, the Senate notified all members of the upper house that per diems can only be charged on days senators have legitimate business in the nation's capital.
Reached Thursday, Stewart Olsen said she should not have made claims for days the Senate wasn't sitting.
"I will absolutely repay immediately if my staff — if we made an error in claiming per diems," she told HuffPost.
Although the Senate now defines a primary residence as the place where a senator pays income tax, holds a provincial health card and driver's license, Stewart Olsen confirmed that she did not meet those specific requirements when she was appointed. But, she said, she feels she lived in Cape Spear, N.B., where she and her husband Terry built a home and where her family's roots are.
"The rules said you had to have a property of a certain value … and I think that was it. It was later on, that there was primary residence and secondary residence," she said.
(The Constitution states that senators must own $4,000 worth of property in the province they represent.)
Story continues after slideshow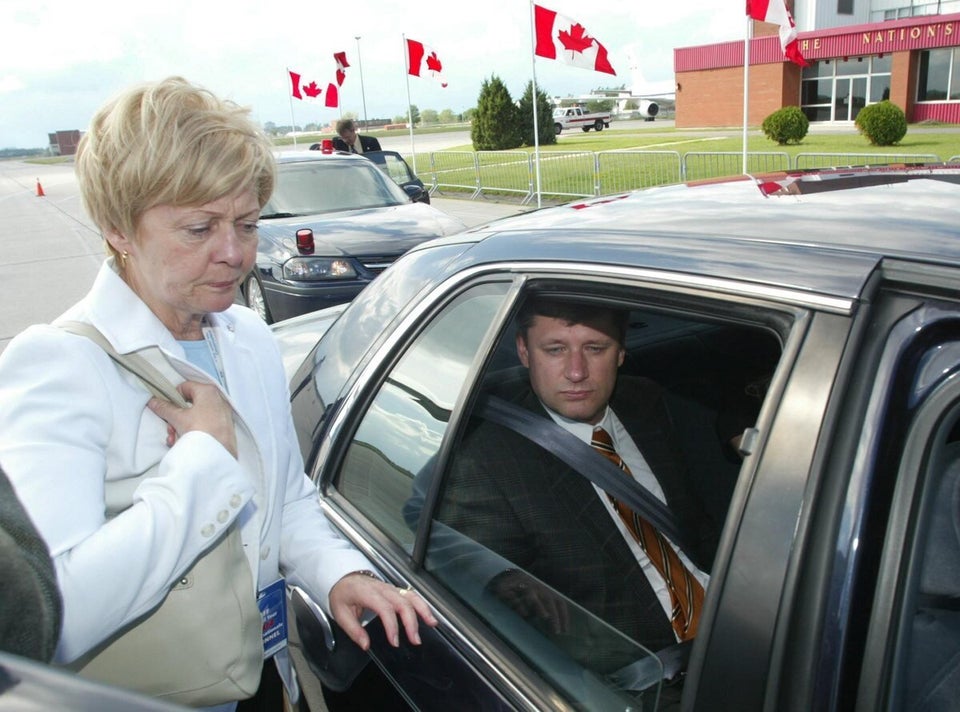 Sen. Carolyn Stewart Olsen
She maintained her situation is different from Duffy's, who lived in the Ottawa suburb of Kanata but kept a small property in Prince Edward Island, because he made no effort to live most of the time in P.E.I., while she was living in New Brunswick. Duffy was asked to repay $90,172.24 in February for inappropriate housing allocation.
"New Brunswick was my primary residence. We lived here when I was appointed," Stewart Olsen told HuffPost. "It's not a cottage, it's a house."
Stewart Olsen would not tell HuffPost when she officially became a resident of New Brunswick. She could not say when she received her New Brunswick health card or driver's licence.
"I don't even remember … I don't know," she said. "It was what it was. We had a lot to do. I had a new job, I had a totally different life, of commuting from New Brunswick. I couldn't even tell you when."
But Stewart Olsen said she fulfilled the residency requirements when she was asked by the Senate for the information this winter, after media reports suggested Duffy and senators Patrick Brazeau and Mac Harb were improperly claiming living expenses.
"I had them when they were asked for," she said.
A Senate committee, of which Stewart Olsen was a member, reviewed Duffy and other senators' expenses this winter. An audit by Deloitte found Duffy spent approximately 30 per cent of his time in P.E.I., according to his cellphone records and travel stubs. (The repayment of Duffy's expenses by Harper's then chief of staff Nigel Wright is now the subject of an RCMP investigation).
Stewart Olsen's expenses were not audited, although as a member of the Senate's committee on internal economy, budgets and administration, her records will likely be among the first to be reviewed by Auditor General Michael Ferguson this fall as his broader audit into all senators expenses gets underway.
Stewart Olsen claimed $4,360.88 in living expenses during a three-month period from Dec. 1, 2010 to Feb. 28, 2011. The Senate sat 17 days during that period: eight in December, none in January and nine in February.
Stewart Olsen's Senate calendar shows that she had no public business in Ottawa during this time period. Still, she was paid $2,520 for her home accommodations and $1,840.88 for meals — slightly more than the $1,467.95 she should have for days the Senate did not sit.
Stewart Olsen maintains that the housing allocations were fairly claimed — senators are given a $22,000 annual budget for living costs in Ottawa — but she said her staff shouldn't have charged per diems for days the Senate didn't sit.
"It hasn't been easy for any of us, and I am extremely sorry that our own people kind of got caught up in the web of all of this. But you have to learn from mistakes. You have to learn that if you did something wrong, you have to own up to it," she said.
Popular in the Community