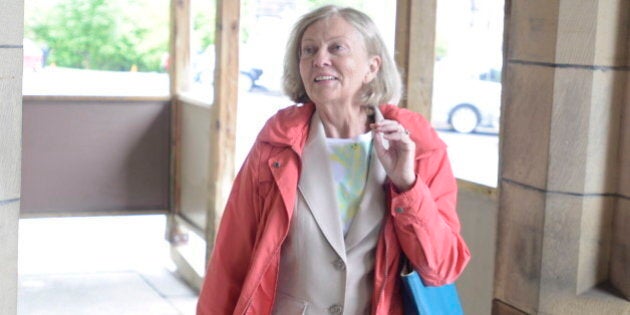 OTTAWA — A Senate committee that has been looking into senators' inappropriate expenses will review one of their own after a Huffington Post Canada report on Conservative Senator Carolyn Stewart Olsen's claims.
Conservative Senator Gerald Comeau told HuffPost Tuesday the steering committee would look at expenses Stewart Olsen incurred while she owned a condo in Ottawa and had a primary residence in New Brunswick.
"The steering committee would always review something like this," Comeau said.
Stewart Olsen, who is a member of that three-person committee which reviewed the audits involving senators Pamela Wallin and Mike Duffy, will not sit on the review.
"We'll have to come up with some kind of a (method) on this," Comeau said. "No senator would sit on their own review."
In a statement Tuesday afternoon, Stewart Olsen said she made no improper living expense claims during her first 20 months as a senator, when she travelled between her Ottawa condo and a home in Cape Spear, N.B.
"I have reviewed these claims with the Senate finance administration, and they have found nothing improper. I welcome the Auditor-General's review of all senators' expenses," she said.
A review by The Huffington Post Canada of Stewart Olsen's living expenses — her per diem and housing claims — and her attendance records suggest she charged expenses for days when the Senate did not sit, no committee or caucus meetings were held and she had no public business in Ottawa.
On several occasions, HuffPost offered to walk through the calculations with Stewart Olsen and her staff but they declined. In an interview with HuffPost Canada on Sept. 26, the senator pledged to pay back any per diems that had been charged on days the Senate did not sit.
"I will absolutely repay immediately if my staff – if we – made an error in claiming per diems,"she said.
Story continues after slideshow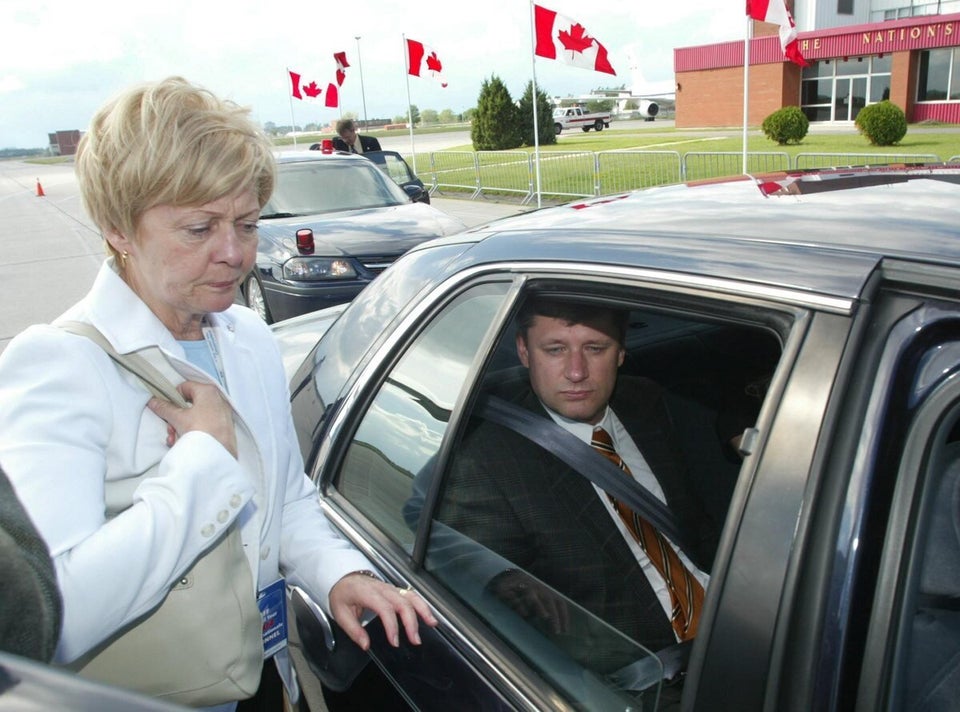 Sen. Carolyn Stewart Olsen
Stewart Olsen maintained she was entitled to the $28 a night allocation for housing, even on days the Senate wasn't sitting. Under current rules, senators are allowed to spend up to $22,000 a year on housing and per diem costs.
But the internal economy committee changed the rules this spring to limit meal expenses in Ottawa to only days where senators have Senate sittings, committee or caucus meetings, and up to 20 additional days when working on Senate-related business.
Stewart Olsen told HuffPost that when she was appointed, she did not meet the residency requirements as they are now defined — she did not have a New Brunswick driver's licence or health card. She felt, however, that she lived in New Brunswick.
"New Brunswick was my primary residence. We lived here when I was appointed," Stewart Olsen said.
She didn't know when she received her new provincial cards but said she had them when all senators were asked for their proof of residency this winter, in the wake of the Duffy and Wallin residency controversies.
"I think that Carolyn Stewart Olsen has to explain to Canadians, why, like a lot of other Conservatives, she doesn't seem to know where she lives... It's unbelievable," he said.
"It's interesting to note that she was involved in vetting the whole process while she was herself going through the exact same problem," Mulcair added.
Comeau told HuffPost that the rules are clear — if a senator lives in Ottawa, they cannot claim any living expenses in Ottawa.
But there are no hard and fast rules defining how much time senators have to spend in the area they represent in order to charge living expenses in Ottawa, Comeau said. Senators don't have to necessarily spend most of their time in their home province, but they need to spend a certain amount of time in their home community.
"My residence is Meteghan River, Nova Scotia, it is not Ottawa. Now, if suddenly I start residing in Ottawa, this is where I spend my weeks, my wife is there, my kids, my car and I reside to Ottawa and occasionally I go to Nova Scotia, suddenly I start residing in Ottawa and it's a whole different ball game," Comeau said.
"If we sense that (the rules) are not as cut and dry as they should be, it is something that we will be reviewing. And (we'll) make it more cut and dry," he said.
Popular in the Community