The complaints against Sen. Don Meredith include allegations he sometimes screamed and took out his frustrations on people in his office, made sexually suggestive comments to female employees and threatened to fire staff if they spoke to journalists, HuffPost Canada has learned.
Multiple sources say the Pentecostal pastor reinforced his control over staff and often acquitted himself of any perceived wrongdoing by flexing his faith, calling himself a man of God.
Sen. Meredith is facing allegations of sexual harassment and bullying in the workplace — claims made by four of the senator's ex-employees and four other Senate staff, CTV News reports.
He denied to the broadcaster that he was under investigation.
But Meredith has known about the investigation for some time. An Ottawa-based consultancy group has been retained to conduct an investigation into the claims, HuffPost Canada learned. He has been under investigation since February.
"Even security knew, they were the only ones protecting us," said one source, on the condition of anonymity for fear of retribution from the senator, adding security was "the only help" staffers had at the time, the only witnesses to Meredith's "unfair" treatment.
Security guards would frequently check in on Meredith's staff, routinely ask if they were OK, and if the senator had behaved inappropriately with them, HuffPost Canada has learned.
The Huffington Post Canada reached out to Senate Protective Services for comment.
He reinforced a pattern of behaviour that kept staff "on their tip of their toes," described the source with knowledge about the investigation in an interview.
"A lot of people knew for a long time."
Meredith was appointed to the Senate by Prime Minister Stephen Harper in 2010 and ran for the Tories in a 2008 byelection. His office did not respond to a request for comment.
According to another highly placed source, Whip Elizabeth Marshall and Senate government leader Claude Carignan were aware about the issues in Meredith's office, but Carignan's chief of staff dismissed it.
No Protection For Senate Staff
Senate communications director Heather Chew confirmed an assessment of Meredith is ongoing and is "highly confidential."
She said the investigation wasn't triggered by an "official" complaint. She said it was "an irregular rate of staff turnover and other patterns" in Meredith's office that caught the attention of former Senate Speaker Pierre Claude Nolin and senior senators.
Nolin's successor, Leo Housakos, described the internal investigation as a "workplace assessment."
The Senate would not provide additional details about the investigation's timeline, citing a need to "maintain a safe environment where the assessment can take place in confidence."
The finished report will be forwarded to Senate ethics officer Lyse Ricard for review.
NDP MP Jean Crowder brought up Meredith and the allegations of workplace harassment in question period Thursday.
"Yesterday, the Speaker of the Senate confirmed that Senator Meredith is now under investigation for workplace sexual harassment and bullying," the Nanaimo-Cowichan MP said.
"Harassment of any form should not be tolerated in Parliament."
Conservative cabinet minister Kellie Leitch responded using general language.
"Any allegation against women in the workplace must be taken seriously," she said.
Currently, there are no explicit rules enforced in the Senate to protect staff.
Senators are appointed to the red chamber and can serve until the age of 75. They are also rarely fired from their posts. Depending on what a majority of senators deem as unacceptable behaviour, they may be stripped of their salary and benefits and suspended from their position.
A senator, however, may be terminated from their positions if they are found guilty of a criminal conviction.
The news about the investigation comes days after auditor general Michael Ferguson released his long-awaited audit of senators' finances.
Expense claims from 30 senators were flagged in the report, including nine cases Ferguson recommended be immediately referred to the RCMP. A total of 86 current and former senators were investigated by the auditor general. Meredith's expenses were not singled out for inappropriate spending.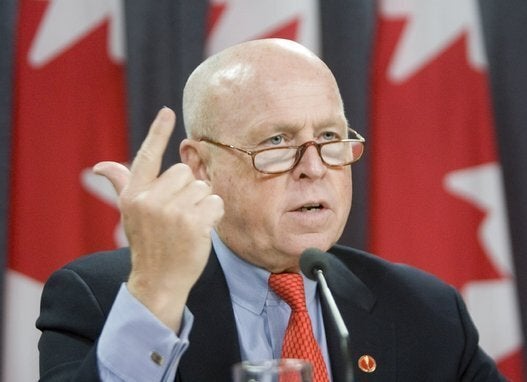 Sen
Popular in the Community