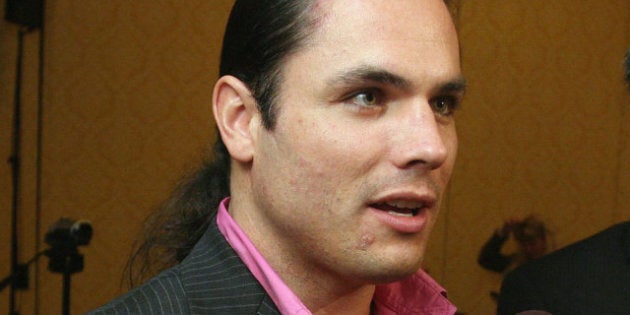 UPDATE, Wednesday, 11:20 a.m.: Senator Patrick Brazeau has apologized over the phone to Jennifer Ditchburn.
"I received a sincere, heartfelt apology from @TheBrazman Senator Brazeau this morning on the phone, which I accepted," Ditchburn wrote on Twitter.
UPDATE: Brazeau has apologized on Twitter to Jennifer Ditchburn.

"I apologize for my comments. They were done because of my personal circumstance regarding your story."

"I'm a hardworker and take my position seriously but personal issues always comes 1st. Ppl are sometimes in need. Sorry!," the senator tweeted.
It seems like Conservative Senator Patrick Brazeau can't take criticism. Hours after CP reporter Jennifer Ditchburn filed and tweeted a story about how Brazeau had the worst attendance in the Senate, the senator decided to go after Ditchburn on Twitter.
"while u smile Jen, others suffer. Change the D to a B in your last name and we're even! Don't mean it but needs saying," the senator tweeted from his account.
The remarks immediately provoked a response from other members of the Ottawa press corps. "If you don't like being the subject of legitimate journalistic inquiry, you could always consider another line of work," tweeted Postmedia News' Stephen Maher.
"She is among the people who pay your salary. You set a poor example with your foul-mouthed attacks," he also wrote.
Even Stephen Taylor, Conservative supporter and director of the National Citizens' Coalition criticized Brazeau.
"what are you doing? Raise your game," he posted on Twitter. "@thebrazman Time to apologize," he posted minutes later.
The senator did try to apologize to Ditchburn on Twitter. "U disregarded what I told u. Didn't insinuate anything, rather was a response due to my personal circumstance. No offence svp," he tweeted. "Perhaps we should even take the time to sit down and chat to get facts before publishing one-sided stories. I'm open," the senator also wrote to Ditchburn.
Ditchburn's reply was firm. "I would also note that I called your office twice and exchanged emails prior to this story being published," she tweeted.
Twitter users reacted to the Brazeau-Ditchburn spat by creating a #DitchBrazeau hashtag. "Don't mean it but needs saying..." should become the new "Ima let you finish, but...," tweeted twitter user @itsryanclayton.
Brazeau, at 37, is the youngest sitting senator and could hold the job until age 75. He was appointed in 2009 and was National Chief of the Congress of Aboriginal Peoples.
The full exchange and more on Twitter: