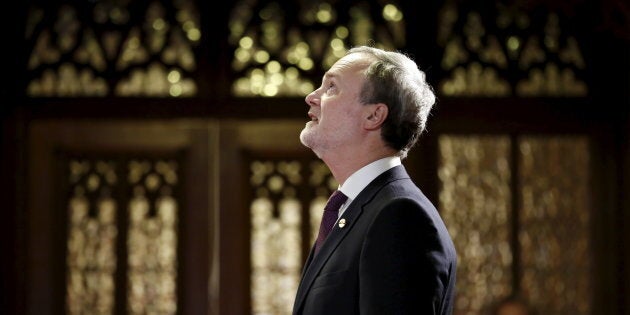 OTTAWA — Independent Sen. André Pratte sent a message to all his colleagues Friday suggesting there needs to be an investigation into Conservative Sen. Victor Oh's undisclosed private trips to China earlier this year, paid for by the Chinese government.
In a copy of the internal email obtained by HuffPost Canada, Pratte wrote: "I would suggest that the honourable senator himself ask the Senate ethics officer to investigate the matter, in order to clear his name of any wrongdoing."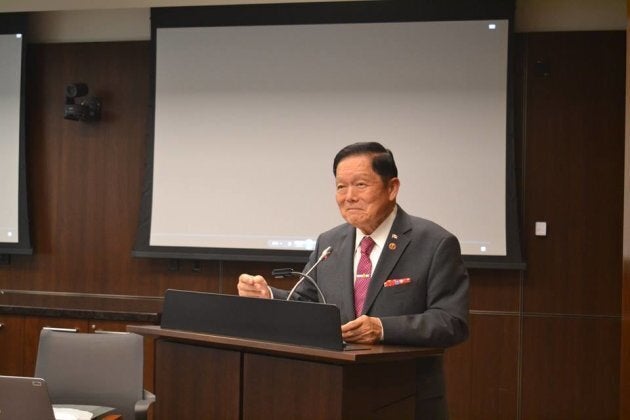 He argued that swift action and a positive conclusion would "avoid the institution's reputation from being further tarnished" and show that potential ethics code breaches are treated seriously.
"I hold a great degree of faith in Senator Oh's high ethical standards. However, I also believe that for the institution's good standing in the hearts and minds of the population, this issue needs to be clarified as soon as possible," wrote Pratte.
He invited Conservative senators Leo Housakos and Don Plett to join him on a trip in April, and failed to report it to the Senate ethics officer, according to The Globe.
The story also detailed how Liberal MP Geng Tan originally denied travelling to his hometown in China before an official tour in July, but admitted to taking the trip when the newspaper said there were photos published of him by local Chinese media.
Tan was part of a parliamentary delegation that included Liberal MPs Rob Oliphant, Pam Damoff and Tory MP Michael Cooper, according to a certificate issued Aug. 24 by the Chinese People's Institute of Foreign Affairs.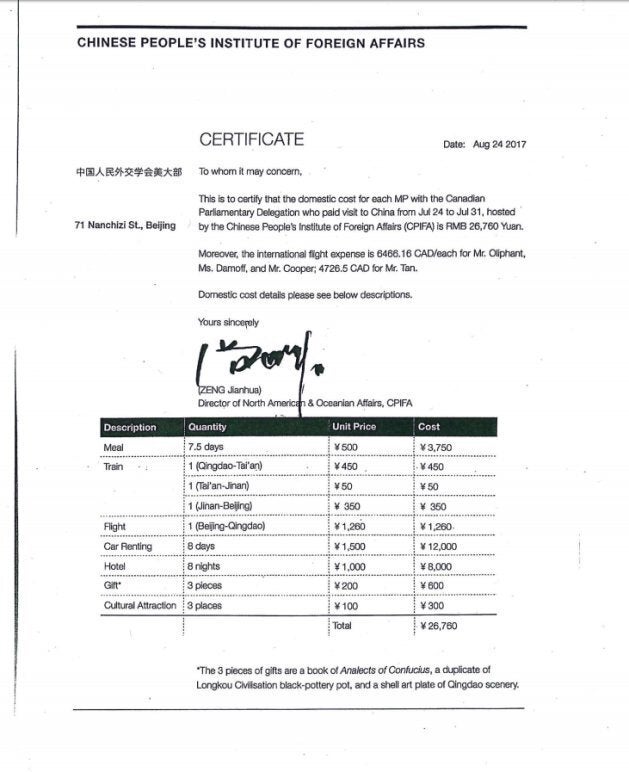 The document shows the domestic cost for the eight-day trip was $5,136.85 for each MP. Their flights ranged from $4,726.50 to $6,466.16 each.
Both Tan and Oh met with Chinese government officials during their trips, despite telling the Globe they were private trips to visit family.
Oh declined HuffPost Canada's request for comment.
Interim Senate Ethics Officer Pierre Legault could not confirm if Oh had approached the office for advice on whether or not he should disclose the trip. Legault's office cited confidentiality as reason to not answer the question.
"We do not comment on whether or not we have received a statement prior to a statement being posted on our website as we cannot otherwise publicly comment on the particular circumstances of individual senators since the office of the ethics officer is bound by confidentiality under the Ethics and Conflict of Interest Code for Senators."
The revelation comes right before Prime Minister Justin Trudeau's four-day visit to China. Officials say kicking off free trade talks between the two countries is not on the prime minister's trip agenda.