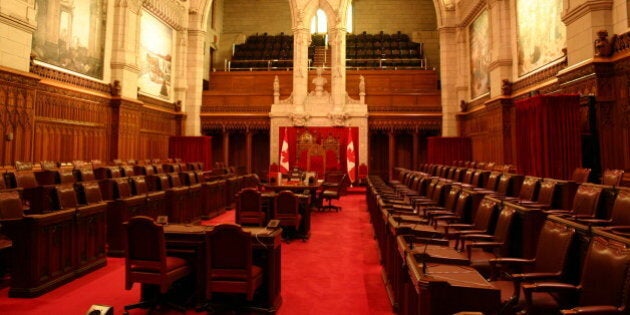 Dear Senators who are undecided or undeclared on how to vote on Bill C-51:
At first I was planning on writing each of you individually but in the interest of time given that the Red Chamber is having its final vote on the anti-terrorism legislation very soon, I am rushing into collective action. Much like the government, who seized the opportunity arising from the horrific events last October and the tragic deaths of Cpl. Nathan Cirillo and Warrant Officer Patrice Vincent to push through anti-terrorism legislation that will undermine the democratic underpinnings of our country.
I know that approximately a third of Canadians reading this article will disagree with this last statement. However, this represents a much lower number than the 80 per cent who were in favour of the bill when the Anti-Terrorism Act was first introduced in January.
Undecided or Undeclared Senators, thanks to the campaign #StopC51, I know your names. And while there are simply too many of you to list, you know who you are. You may be wondering what caused this monumental shift in Canadian public opinion in just a few short months. It could have something to do with the fact that four former prime ministers of Canada, several former Supreme Court justices, as well as former members of the Security Intelligence Review Committee, and two former privacy commissioners, along with 60 of this country's top business leaders, the Canadian Bar Association and many other groups have all spoken out strongly against the bill.
They also point to the fact that experts acknowledge that the sweeping powers that will be provided to our police and security agencies will do nothing to keep us any safer from terrorism, but rather be "counter-productive in that it could easily get in the way of effective policing, intelligence-gathering and prosecutorial activity." Even traditionally conservative organizations such as the National Firearm Association and Free Dominion are raising their voices against the bill. In a letter to Prime Minister Stephen Harper, they warned that "Bill C-51 creates a domestic spy agency designed to target all Canadians."
Or, Undecided or Undeclared Senators, it could just be that the majority who changed their minds, woke up one morning with the realization that our individual freedoms and liberties are in danger of disappearing down a very large Orwellian drain with the passage of this bill.
At the risk of keeping you from your other duties of being the "sober second thought" in our legislative process and boring you with my own petty problems let me explain why I am personally worried about Bill C-51. As a Jew who passionately believes in peace and justice in the Middle East, my advocacy on this issue now makes me guilty of hate crimes in the eyes of the Harper government.
This because I support the boycott, divestment and sanctions (BDS) campaign against Israel, called for by Palestinians, as a means to put economic pressure on Israel to end the occupation. It is similar in scope to the global movement that helped bring down the apartheid regime in South Africa.
In January, at the same time the government tabled the Anti-Terrorism Act, Canada and Israel signed a Memorandum of Understanding with Canada pledging to combat BDS, describing it as the "new face of anti-Semitism." Canada's Public Safety minister, Steven Blaney, who is also overseeing Bill C-51, announced that there would be a "zero-tolerance approach for those who attempt to delegitimize Israel such as the Boycott, Divestment and Sanctions movement," threatening prosecution under Canada's recently amended hate speech laws. In effect, criminalizing criticism of Israel.
But what does this have to do Bill C-51? I hear you asking, Undecided or Undeclared Senators. National security authorities Craig Forcese and Kent Roach say the proposed legislation has "no defences for legitimate expression of political or religious thought" and is designed to silence and install fear about speaking out. Where does criminalizing non-violent pressure on Israel to abide by international law end and "communicating support for terrorism in general" begin? Especially given the Conservatives' long-standing antipathy toward Palestinian rights.
According to the a Globe and Mail editorial, it's an indeterminate grey area in the new bill that could "be applied to anyone sharing an online comment that is unrelated to the commission of terrorism offences." Which is why the Anti-terrorism Act has environmentalists, indigenous rights activists and anyone else peacefully advocating for various social justice causes fearing for their rights.
I used to consider myself lucky to live in Canada, especially after the places I've worked in -- Afghanistan, Iraq, Sierra Leone, Kosovo. Now I'm scared about the Big Brother net that is about to come down around me and wonder if I wouldn't be better off back working in conflict zones.
The proposed legislation goes against everything I understand about what it means to be Canadian. The freedom to think, believe and act in ways that enhance our democratic ideals. It's true that democracy is messy and argumentative but it is far better than any of the alternatives.
This is why, Undecided or Undeclared Senators, I'm writing to ask you to help bring us back from the brink of totalitarianism and help restore this country to one that is no longer governed by the politics of fear. My freedom to write, speak and advocate for peaceful dissent is counting on it.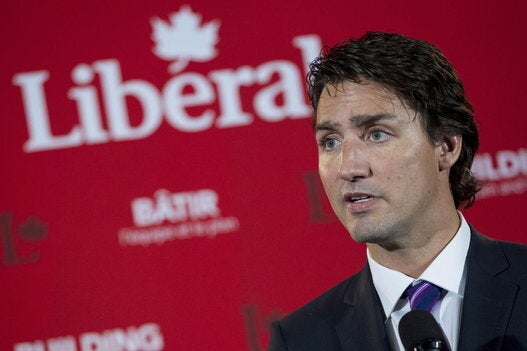 What Liberals Would Change About Bill C-51