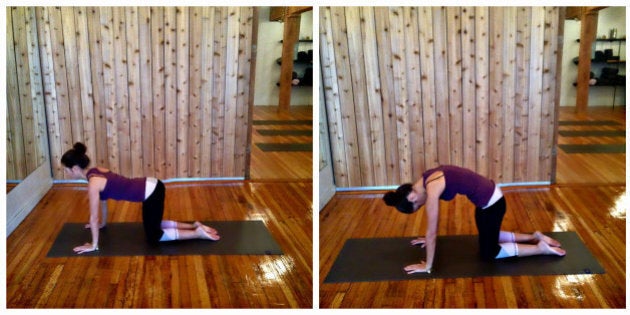 Staying active and healthy is not just for the young — in fact, it's very much the opposite.
"As you age, your balance decreases rapidly, which is why you need to introduce regular exercise to restore it," explains Jessica Slonski, a pilates instructor and owner of Form Body Lab in Vancouver.
She notes resistance training is of particular importance for building healthy, strong bones to fight osteoporosis, but that doesn't have to mean pumping iron at the gym.
"Opt for exercises that are low-impact but highly effective in building strength. Growing older means that you probably can't work out the way you used to in your 20s, so think quality over quantity," advises Slonski. "Above all, listen to your body. If it feels painful or the intensity is too much, stop. It's not worth the injury."
Slonski has put together seven exercises for seniors (or really, anyone) to increase balance and strength. She suggests five to 10 reps of each, depending on your fitness level.
Cat & Cobra

Head Float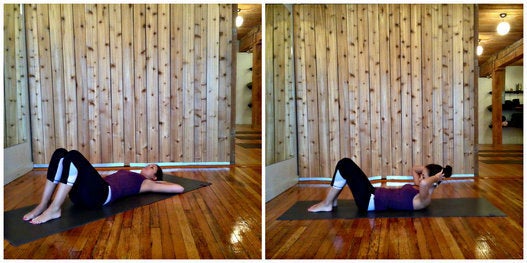 Knee Folds

Bridging With Optional Leg Lift

Spine Twist & Glute Stretch

Flight & Swimming

Open Leg Rocker

Popular in the Community