It's easy to get bored during a pandemic lockdown. But staff at a U.K. nursing home found a genius way to pass the time: enlist the seniors living there to re-create classic album covers.
Tim Frost used to work at the Sydmar Lodge Care Home in North London. His grandmother lives there, and he shared her "album cover" on Twitter on Saturday. Vera, 93, did a pitch-perfect recreation of Adele's album "21":
The idea is the brainchild of Robert Speker, the home's activities co-ordinator. Speker often uses pop culture or the news to find activities for the residents to do, Frost told HuffPost Canada.
When Frost and his family first saw his grandmother's Adele photo on the nursing home's Facebook page, they thought she looked beautiful. But more than anything else, he was surprised to see her look so serious, he said.
"Usually she has a great big, cheeky, grin," he said. "My grandma has a wicked sense of humour."
In addition to Adele, some of the other albums represented include:
Elvis Presley's self-titled debut
David Bowie's "Aladdin Sane"
Michael Jackson's "Bad"
Madonna's "True Blue"
Taylor Swift's "1989"
Blink-182′s "Enema of the State"
The Clash's "London Calling."
What varied musical tastes! Check it out: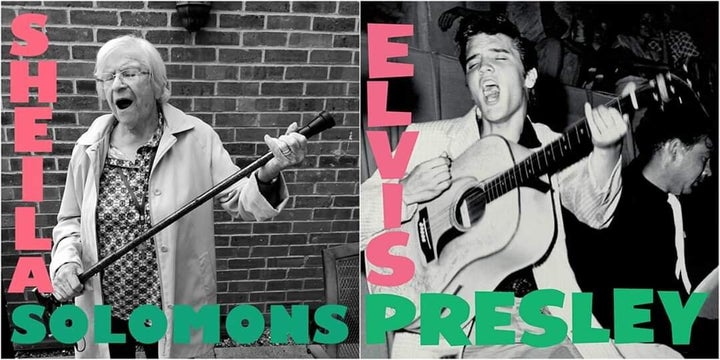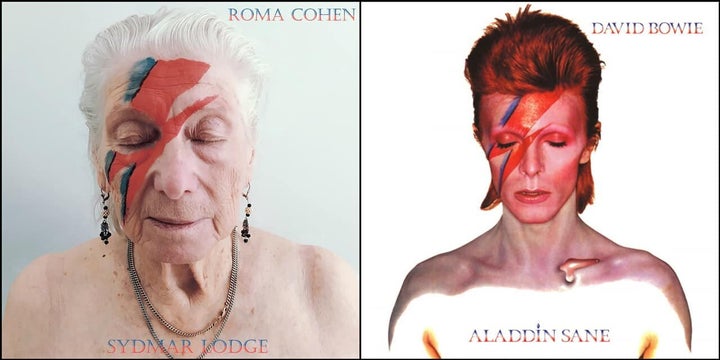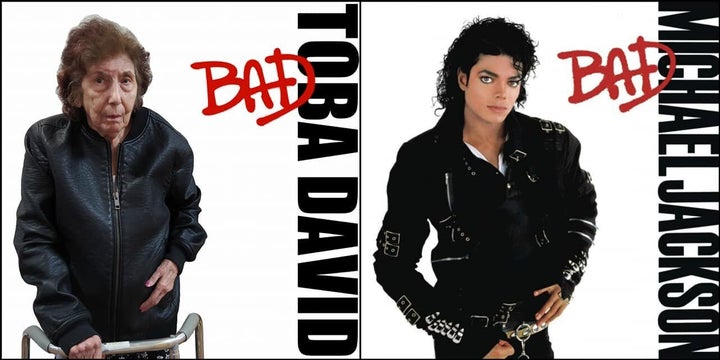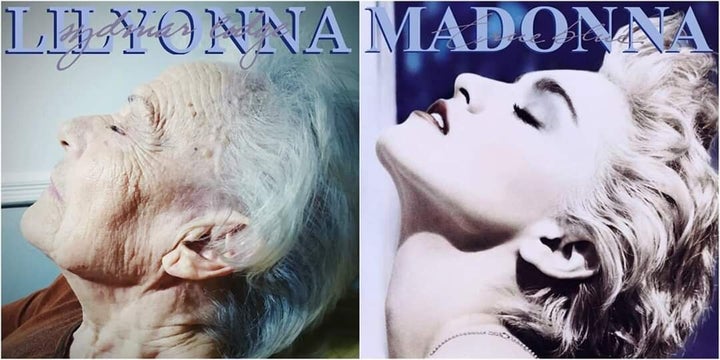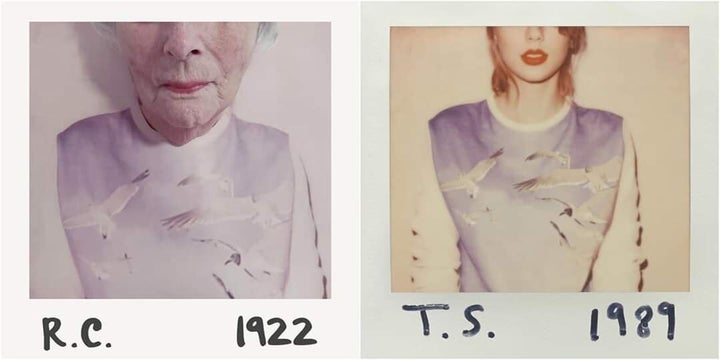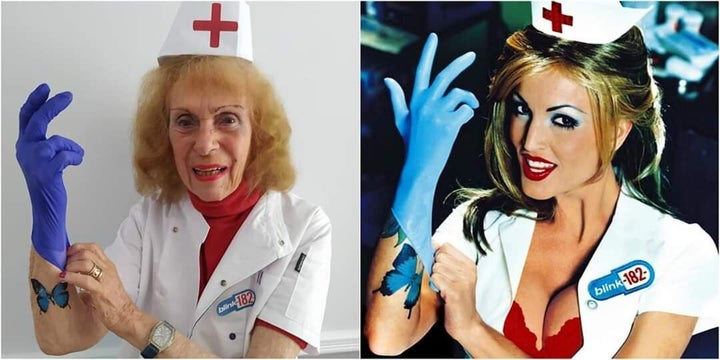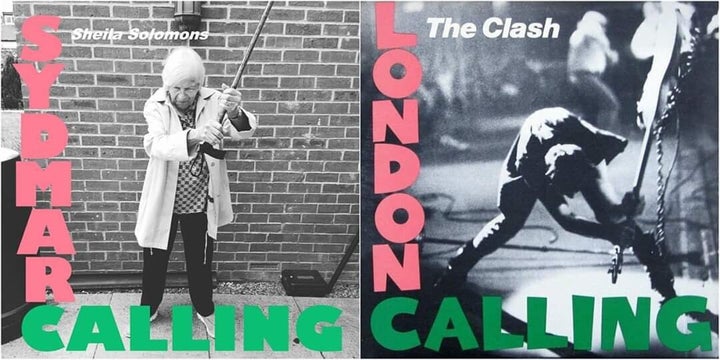 Staff got in on the action too, making use of some dramatic lighting to mimic Queen.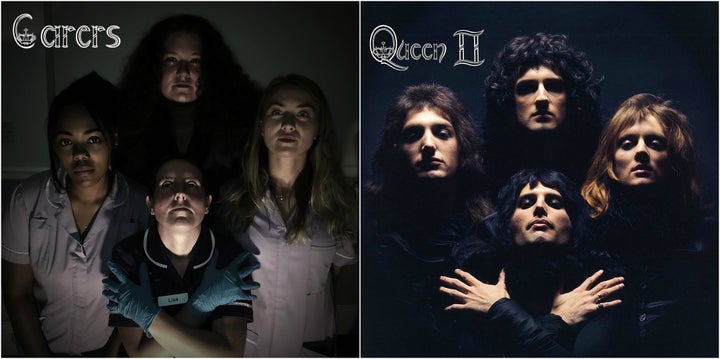 The care home remains closed to visitors, Frost said, and it went into lockdown before the rest of the country. He and his family have been able to speak to Vera on the phone, and they had a video chat on her birthday thanks to a little tech help from staff members.
They recreated classic paintings after the home's recreation manager Karen Schaefer came across the Getty Museum Challenge and thought the residents might enjoy imitating priceless art using household items.
Seniors are facing a difficult time during the ongoing pandemic. COVID-19 has devastated many long-term care homes, particularly in Canada. And restrictions meant that many seniors were unable to receive visits from their families for months.
Frost said he's glad his grandmother is keeping busy.
"Mental health needs to be cared for, and living a sedentary life is no good for the brain," he said. "Being in a care home is not just about physical health."