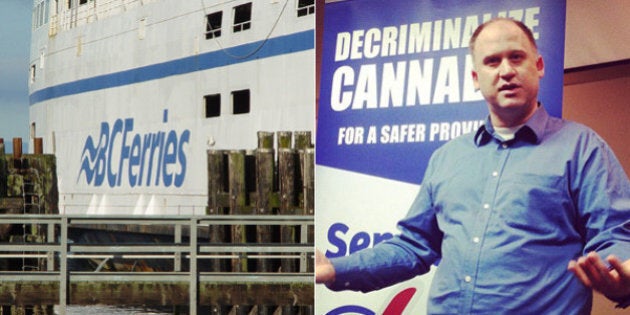 Hey, Sensible BC: we don't take kindly to your types around here!
Sensible BC spokesman Dana Larsen informed BC Ferries on Friday that he and a group of canvassers would be at the terminal the following day.
The ferry corporation responded that they don't permit that kind of activity on their properties.
Larsen showed up with four canvassers anyway and started collecting signatures at around 2 p.m.
A BC Ferries staffer soon came out and asked them to leave. The campaigners responded that they had a Charter right to be there.
The Delta Police were eventually called and an officer showed up about half an hour later. The officer went inside to speak with BC Ferries staff.
Another officer showed up later, spoke with the Sensible BC campaigners and then he, too, went indoors.
The police re-emerged at about 4:30 p.m. and informed the canvassers that they wouldn't arrest anyone, Larsen said.
He then asked the police whether they could campaign at BC Ferries property in future, but the officers merely said they would let them canvas at that location for the moment. The canvassers left at around 5 p.m.
Larsen told The Huffington Post B.C. that Sensible BC campaigners are allowed to canvas on BC Ferries property because, while it is a private corporation under the Companies Act, its sole shareholder is the Province of B.C.
As such, they'll continue canvassing at BC Ferries properties despite being asked to leave the Tsawwassen terminal.
"My understanding is even though it's a private company, owned entirely by the provincial government, that it's effectively the same as a Crown corporation in terms of the application of Charter rights," he said.
"They can't just spin it off into a private company and then ignore their constitutional obligations."
Larsen receives his legal advice from Vancouver lawyer Kirk Tousaw, who specializes in cannabis criminal defence.
"Any Canadian is free to approach any other person and engage in discussions," Tousaw told The Huffington Post B.C. "Those can be of a political nature. Being on a ferry does not eliminate one's rights to engage others in dialogue."
BC Ferries, however, disagrees. Spokesperson Deborah Marshall said that terminals are private property and that the corporation has a policy of no canvassing or solicitation on ships or terminals.
"Sensible BC is no different. We don't allow this type of activity," she said.
Marshall said that if the canvassers return, the police will be called. If the police do not remove them, then the corporation will consider all of its options including an injunction, though that hasn't happened yet.
The incident came as the petition enters its final month with less than half of the signatures it needs to force a referendum on decriminalizing marijuana.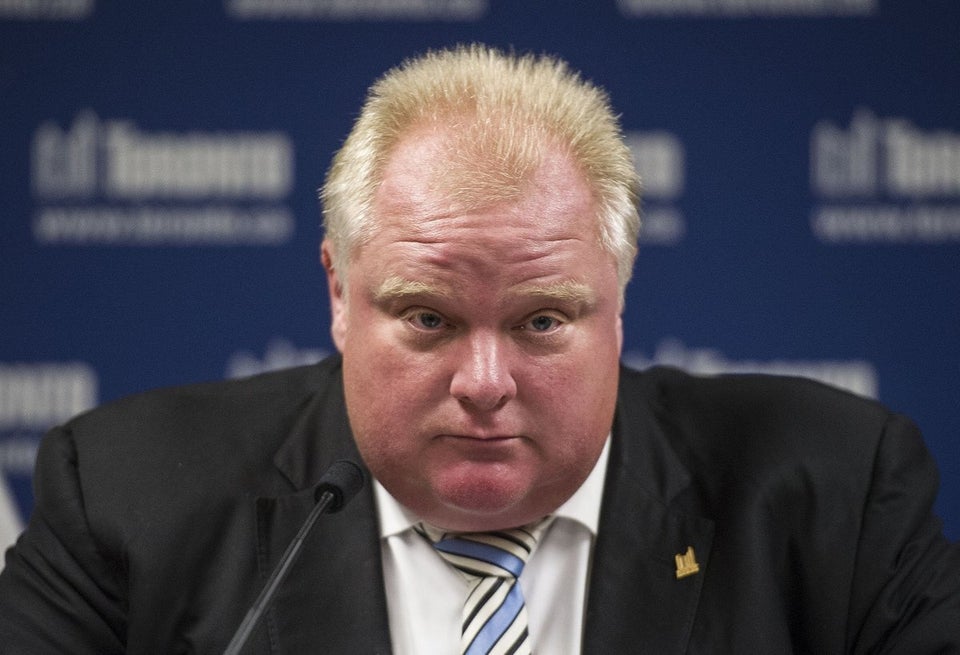 Canadian Politicians Who Tried Pot
Popular in the Community