Most of us know the struggle of finding the perfect lip colour.
Not only is it tricky to find a hue that matches our skintones perfectly, but deciding on a formula and finish can also be very overwhelming.
And even if you plan on trying on several different lippies in stores, there are only so many lipsticks/glosses you can apply before your lips get dried out and stained with the residue of the previous trial product.
So what's a girl or guy to do? Well, Sephora has the answer with its "Virtual Artist" update to its Sephora To Go app.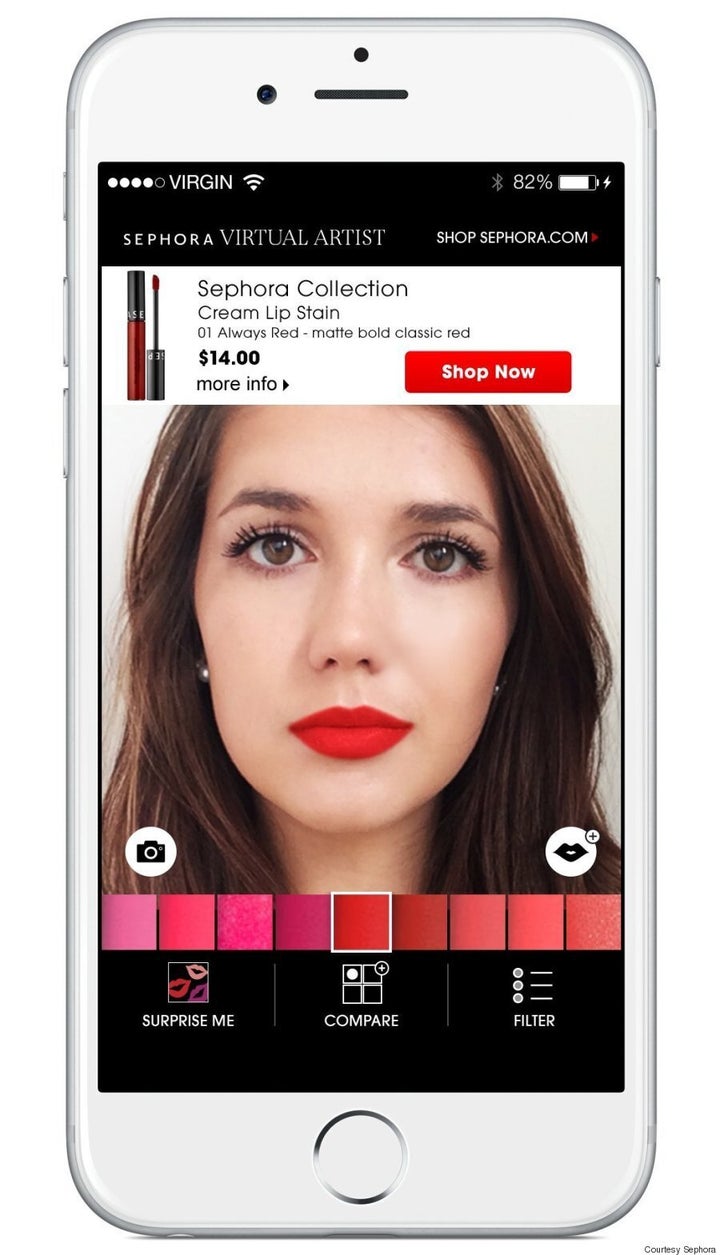 Virtual Artist will allow you to virtually try on as many different lip colours as you want from the comfort of your own home. Using your smartphone's camera, it can map out your lip location and shape, and allow you to swipe through over 3,000 lip colours by brand, format or shade family.
The cool part is, your phone basically acts like a mirror when you try on the shade, allowing you move around and practice your pout while experiencing the new lip colour. All you have to do is open up the app and swipe through the different lip shades in gloss or lipstick format. (You can also choose to upload a photo.)
The app also allows you to filter your options by brand or by your Sephora + Pantone Color IQ number. You can compare up to four different shades and can "Shake it Up" to select four new shades at random.
The images can be shared with friends or family, or you can email them to yourself with product links for future reference. Should you wish to purchase them right away, simply add them to your basket.
"We know our clients wish they could try on every lipstick in our store. Now they can - instantly and effortlessly," says Bridget Dolan, VP of Sephora's Innovation Lab, in a press release. "With Sephora Virtual Artist, our clients can have friends vote on which shades looks best on them from wherever they are. We want to make buying lipstick more fun than ever, and maybe a little addictive."
Here's what happened when I tried four different shades in the "berry" colour family: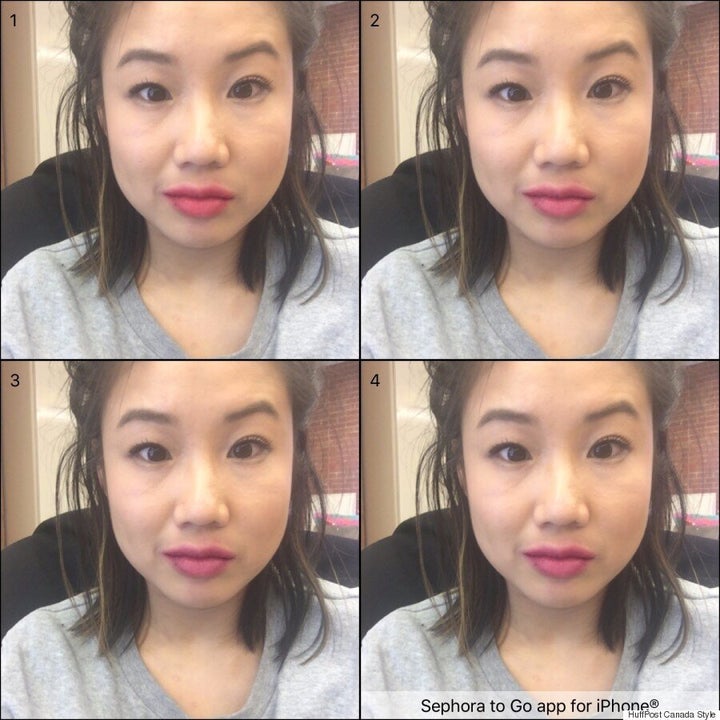 Sephora Virtual Artist is available for download on the Sephora to Go App on iTunes. A 2D multi-platform version for mobile, tablet and desktop web is also available at www.Sephora.com/virtualartist.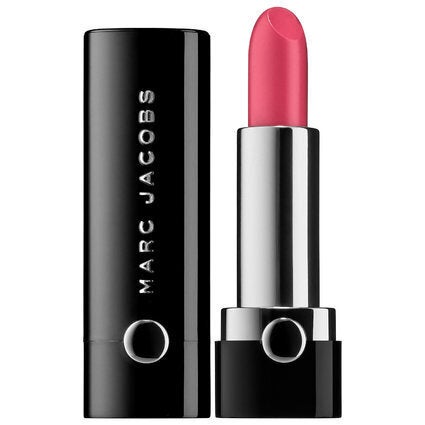 HuffPost Canada Editors And Contributors' Fave Lipsticks
Popular in the Community